England Knights defeated Ireland 56-4 in the Alitalia European Cup last night in Deramore Park, Belfast.
The result leaves Ireland with only a slim mathematical chance of winning the cup.
The Knights opened the scoring after only four minutes when Jodie Broughton crossed over on the left to make it 4-0.
But Ireland weren't giving much in a competitive opening and went over themselves when Liam Finn put Josh Toole in at the corner for his first international try.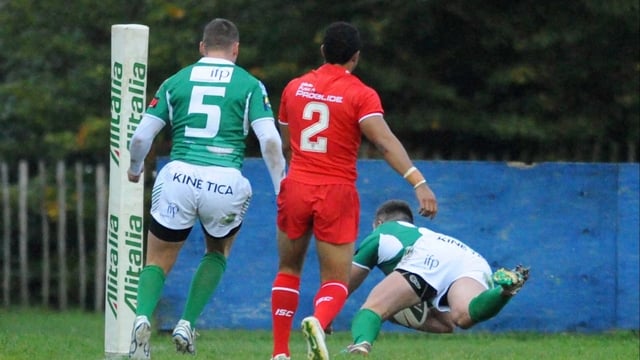 However, England's class began to show and they produced four further tries before half time through Kieron Dixon, Jordan Turner, Tom Burgess and Danny Houghton to make it 26-4 at the interval.
The second half proved as difficult for the hosts with Broughton, Gale, Michael Lawrence, George Burgess and Tom Burgess all going over.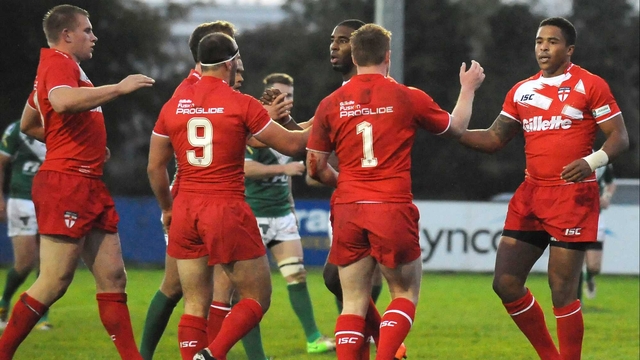 Joshua Toole, Luke Ambler and Matty Hadden showed well for Ireland but coach Mark Aston was disappointed with the performance overall.
Aston said on rli.ie: "We are very disappointed because we know that's not our best performance.
"We were looking to build on a good win against Scotland last week but the Knights are a more powerful side.
"This fixture is important for us as we are looking to improve for the world cup because we are going out to win.
"In 2013 we won't be playing just any sides, we'll be playing Australia, England and Fiji so we need to be at our best."
Ireland:
G McNally, T Bergin, S Littler, J Toole, J O'Donnell, J Mendeika, L Finn, L Ambler, C Sice, S Hesketh, C Casey, E Cosgrove, T McCarthy Interchange: C Roche, W Kerr, M Hadden, S Wellens.
England Knights:
C Riley, K Dixon, J Turner, R Evans, J Broughton, D Sarginson, L Gale, S Taylor, D Houghton, G Burgess, J Hughes, M Lawrence, M Cooper Interchange: T Burgess, S Lunt, C Clarkson, B Jones-Bishop.