Ireland's World Cup journey ended prematurely at the hands of the reigning world champions and favourites to retain the title for three successive tournaments.
I say prematurely but in reality it wasn't before their time. As a nation we bought in to a belief that was put in place at the end of 2018 when we beat New Zealand in Dublin. Media and past players alike bought into the notion that Ireland had a big game in them and it was magically going to come to the fore last weekend.
While other nations were showing highlights of their recent games on social media, we were showing highlights of the last couple of years because there haven't been many highlights in the calendar year gone by.
This doesn't mean that we didn't have the team on paper that were good enough to beat the All Blacks but form counts for so much and we didn't have much on our side.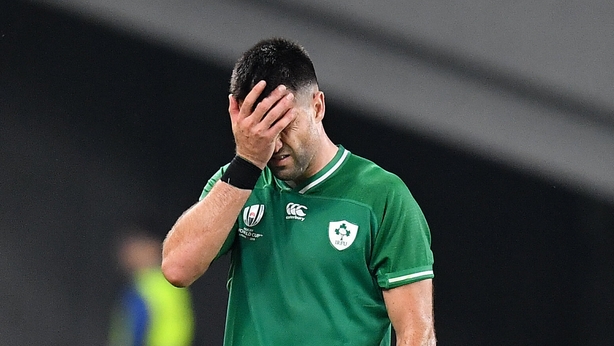 Ireland made four handling errors in the first 18 minutes when humidity and weather conditions couldn't be blamed this time around. Key players that we rely so heavily on to manage the game and come forward with a moment of magic just couldn't unlock New Zealand and instead coughed up errors that we really needed to avoid to be in with any chance of challenging for a semi final berth.
Conor Murray was amongst these handling errors with a dropped ball between himself and James Ryan, from a set piece play down the short side that they would have practised all week but without any All Blacks in their line of vision.
Johnny Sexton made a schoolboy error in missing touch from a penalty when Ireland were already 10-0 down. If he had found touch and Ireland started from a lineout, who knows what way it would have turned out. 10-3 or 10-7 would have made a game of it at least in the initial aftermath.
Keith Earls had an error or two in the first half with the ball in hand which is unlike one of Ireland's sharpest back three players. These are all the things that have to go your way when you're facing the challenge of New Zealand in World Cup form, something that we haven't seen in the last number of tournaments.
Peter O'Mahony was being used as a scapegoat among the non-Munster Irish public but again he is a big game player and somebody that Schmidt trusts to lead the players. If anyone else was in Schmidt's position they would have started the Cork man too, if they had any idea of what they were talking about.
O'Mahony put it up to the All Blacks in the first half by stealing a critical lineout in Ireland's half and backed it by partnering with Rory Best for a turnover penalty.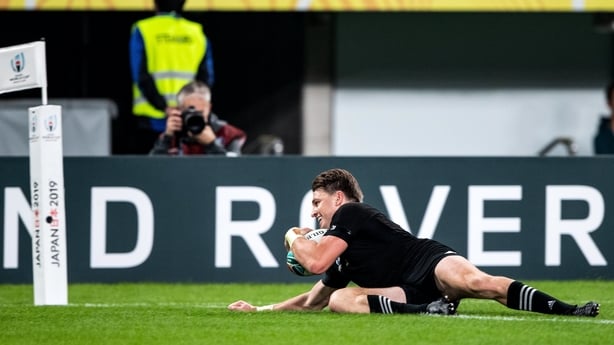 Unfortunately, he gave away a criminal penalty for no arms in the ruck at the end of the first half when Ireland were trying to turn the momentum at a crucial time before the end of the half.
I think it was slightly harsh from Nigel Owens because New Zealand were lying all over the Irish ruck and rucking is something that is particularly hard to do without using your shoulder but objectively O'Mahony did tuck his arm in a way to use his shoulder on the New Zealander. Some will use this penalty as a confirmation of their bias despite the positive contribution up to this point.
The reality of the Irish performances is that they simply weren't good enough. You can't give away penalties and handling errors at the rate that Ireland were in a game of this magnitude if you are to be true contenders. Especially not when it took 27 minutes for New Zealand to cough up possession with their first handling error.
It's nothing personal against the players and the Irish public shouldn't make it so. They will know that it was a tough year where the momentum of world rugby changed and the Irish squad were on the wrong end of that.
England are on the up, Wales are there or there abouts and in typical fashion South Africa have come good in the nick of time. New Zealand are always there and why we were so positive that we could turn them over is beyond me. We've only recently learned how to beat New Zealand at the end of their season with home advantage or as close to that as you could get. New Zealand in a big tournament are a different animal altogether. This wasn't a quarter-final curse.
The players will know that they left another World Cup get the better of them but the most disappointing thing this time round is that we felt we were closer than what we were. Schmidt is the greatest coach in the modern Irish era. Coach of the year and player of the year in 2018 were on Ireland's side and the squad was deeper than ever but it still wasn't good enough.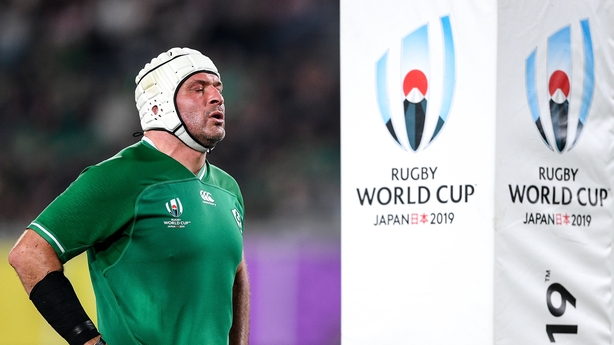 Some players will have to wait four years before they get to right these wrongs, something that is gut wrenching to even think about. Other long-serving members of the team will never get to wear the green jersey again which is an awful way to go out but it is the nature of sport.
We've seen it with the likes of O'Gara, O'Connell and O'Brien, not many get to go out on their own terms and there will be another few casualties when the dust finally settles.
Ireland's game didn't develop enough over the last year or two to give these guys the send-off that they truly deserve. While the other nations were figuring out ways to beat the hard pressing modern defences, Ireland were still trying to hang on to possession at all costs with one-out runners, a control of the attacking breakdown and a few trick plays to get them over the line.
But what happens when the trick plays aren't so tricky and your runners can't cross the gain line?
Defeat in these circumstances becomes hard to deal with, when you haven't really fired a shot and that's probably where most of the frustration will creep in. We didn't lose because of the lineout and the non-selection of Devin Toner, selection wasn't going to make much of a difference when the system didn't allow for an Irish win and past belief will only get you so far.
This is particularly true when you think back to how good New Zealand were on Saturday. Their offloading was deft, they applied pressure time and time again and looked like their homework was done perfectly to exploit Ireland's narrow defensive line with set piece plays and an accurate kicking game.
We'll see just how good this New Zealand team is when they meet an in form English team in the semi-final but unfortunately our international season is over until the six nations kicks off in 2020.