People say that mental preparation must be different when you are facing New Zealand or South Africa but it's not.
Before you walk out of the changing room – and it doesn't matter who you are playing, be it Italy or Romania or the All Blacks – you believe that you are going to win.
The intensity of the build-up during the week before a New Zealand game was always higher, from fans expectations and the press it was always amazing.
Yes, you know that you'll have a harder day at the office, that it's going to be more physically demanding, that there will be big moments that go against you but you always believe that victory is possible.
I played against the All Blacks twice, in 2008 and 2010, and lost both times but we were definitely beaten out on the field, not in the dressing room beforehand.
I reckon a lot of people don't believe that but we always believed.
They are an incredible rugby nation and they come together through rugby in the good times and the bad, that's one thing that sets them apart.
When I played the All Blacks they were the best and we wanted to test ourselves against them. They were streets ahead and they thrived on being number one.
After the game in November, Steve Hansen handed Ireland the unofficial title of best team in the world and said "we'll see how they cope with that".
Not very well, unfortunately, as we saw in the Six Nations.
The All Blacks, however, relish that pressure having been top for the best part of a decade.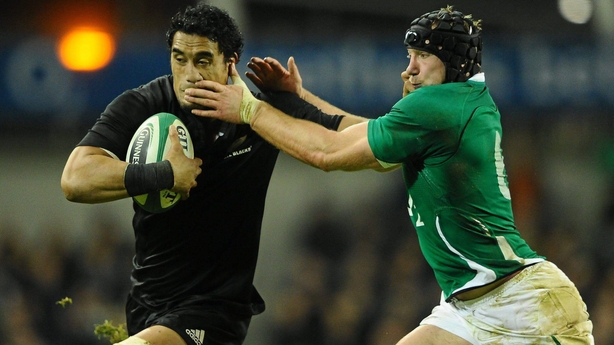 My opposite number in those games was Jerome Kaino (above). I personally believed that I was a better player than him.
Did Brian O'Driscoll think he was better than Conrad Smith, did Paul O'Connell think he was better than Brodie Retallick or whichever second row he faced?
They probably did but it was more that their team carried such an attacking threat, are so clinical and can change a game in an instant.
This was spoken about, that you could easily find yourself 10 points down without doing anything wrong. From the pure brilliance and skill and sometimes you just have to tip your hat.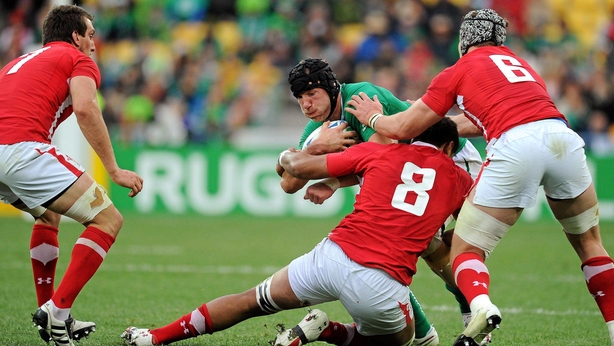 I'm not sure if we had been playing New Zealand instead of Wales in 2011 that our preparation would have been much different.
Then there was a lot of talk about Sexton and O'Gara – who was going to start.
The bottom line is that our big-game players – and I include myself – simply didn't turn up against Wales and we lost 22-10.
Gordon D'Arcy was probably our most consistent performer and the game passed him by. On paper we were probably a better team by we didn't step up to the plate.
On any given day if you are 10-15% off, and the opposition is up for it you'll soon find yourself back in the dressing room wondering what just happened.
That game passed me by, I barely remember any of it, nothing happened for us, we could have been beaten by more.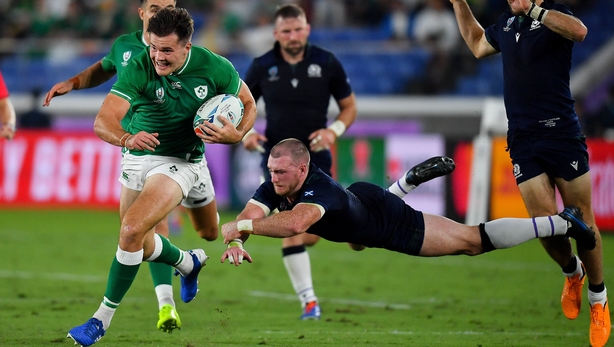 But the quarter-final of a World Cup is a brilliant place to be. Just look at Scotland, gone home with their tails between their legs.
Joe Schmidt has to have this team ready to explode from the kick-off. Finding your feet after 10 minutes might be too late, it could be 14-0 at that stage.
I believe New Zealand's lay-off will be a massive advantage. If I was going into a knock-out game in a World Cup I'd love a rest the week before.
I wouldn't be too worried about the likes of Beauden Barrett or Kieran Read having a 17-day rest – that's clutching at straws to think that a two-time World Player of the Year might not turn up for a quarter-final.
These guys have enough experience to let loose on the big day, they'll be ready and raring to go.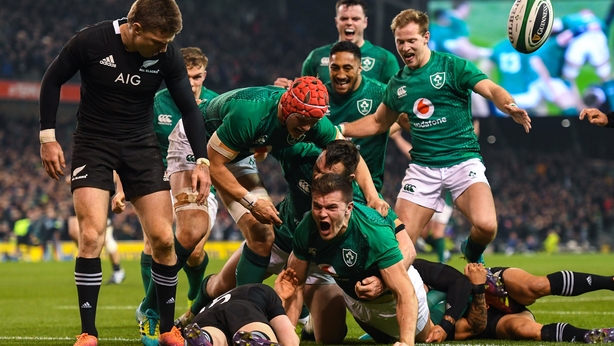 A fighter always has a chance and we will certainly put up a fight. You just don't know.
New Zealand have been the best team in the tournament and I haven't seen enough from Ireland in the last month to fill me with confidence.
I think New Zealand will win but I really hope I'm wrong. In 2011 everyone was talking us up and maybe we did get ahead of ourselves.
I'd like to think that some of that may creep into Kiwi heads but, for some reason, I don't think it will.
The two defeats, in 2016 and 2018, will have served as timely reminders and there is no way to catch them cold.
Listen to the RTÉ Rugby podcast on Apple Podcasts, Soundcloud, Spotify or wherever you get your podcasts.
Follow Ireland v New Zealand on Saturday 19 October (kick-off 11.15am) via the live blog on RTÉ.ie/Sport and the News Now App, watch live on RTÉ2 or listen to live match commentary on RTÉ Radio 1.