Disaster, in the eyes of a seven-year-old, struck our house this week: we have lost the wall chart. The chart that has been so carefully completed at the end of each match or each day when he was at school has been misplaced, somewhere between Cappamore and Ballyheigue.
Now Bill is showing a level of judgement way beyond his years during this World Cup so came to the decision, after much failed searching, that it really didn't matter anyway as those matches were over and we knew who we had in the quarter-finals and he could look up the results of the matches again on my phone if he wanted.
So there we have it. We know we have New Zealand in the quarter-final of the World Cup, we know it will be our toughest test of the last two years and we know that if we actually play at our best (not close to it) we can beat them.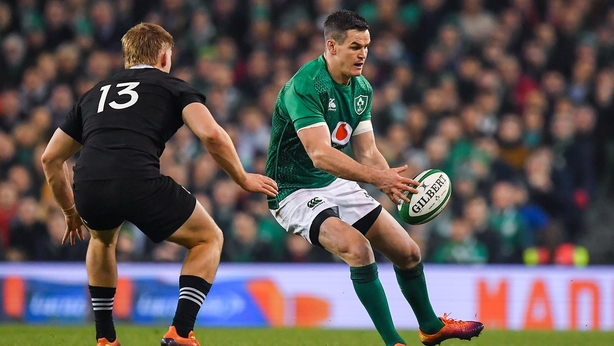 I've been out and about a bit since the weekend and the question on everyone's lips is 'Can we do it?'. I love that it's a topic of conversation and I love that the man and woman on the street thinks it's actually a possibility.
Now the 'better as underdogs' rationale rears its head too and as much as I dislike it as a concept it appears to the Irish public that it is a fact. Whether it resonates inside the walls of the team hotel is another matter altogether.
We all know what happened the last time we played New Zealand, we beat them at home for the first time ever and just the second time in history. Now 12 of that starting team start again on Saturday morning, Luke McGrath, Iain Henderson, Andrew Porter, Jordan Larmour and Joey Carbery were also involved off the bench. Conor Murray and Robbie Henshaw were pivotal in the victory in Chicago in 2016.
So all in all 19 of Saturday's match day squad have been victorious over the All Blacks - only Tadhg Beirne, Rhys Ruddock, Niall Scannell and Dave Kilcoyne are without an NZ scalp - and know that victory can be achieved. Let's look at this another way, eight of the All Blacks who start against us on Saturday morning were involved when we beat them in 2018 with a further five of Saturday's bench also there at the Aviva.
So the once unbeatable team who didn't know defeat or how to lose will actually have a little niggle of doubt come Saturday morning (our time). Added to this is the plain fact that they have not come in to this World Cup in top form, losing to Australia (albeit hammering them in the return fixture), drawing with South Africa and scraping to a win against Argentina down there.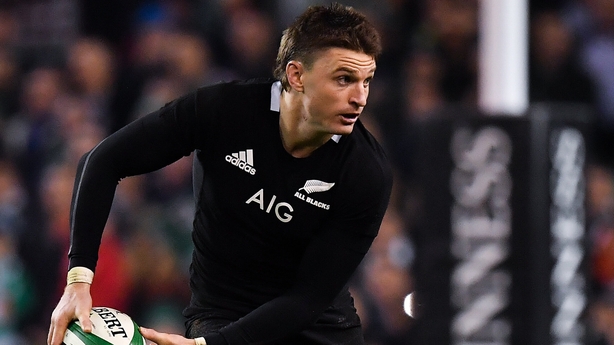 Yes, this was all in the Rugby Championship, and yes, changes have been made since opting for Richie Mo'unga as playmaker-in-chief, with Beauden Barrett adding a second option from perhaps a more impactful position at full-back.
The matches they have played so far in the World Cup, bar the opening-day victory against South Africa, have been of minimal benefit and not ideal preparation for what hopefully lies waiting for them on Saturday.
Thankfully, Johnny Sexton corrected himself in the early week press conference saying they would have to be at their best (not close to it) to beat New Zealand.
Well boys, now is the time; this can be the defining moment of many careers and it needs to be. The country, our country, is rallying again behind the 'underdogs'. I'm not sure whether people believe and I'm thinking that perhaps those reading this article are wondering where am I going with all this hope and positivity.
Well I, for one, am backing our team to pull this out of the bag, I actually believe that we can do it if we reproduce the form that we once had and if we play to our best.
Our house is giddy with excitement, GAA matches have been rearranged and girl's rugby matches against Killarney have been transferred to the Sunday at the request of both clubs. You will have gathered, if you have been reading these articles, that I go with a wave of emotion. Should you want some in-depth analysis on this then there is loads of it out there and I too am capable if desired and required.
You can bet that Steve Hansen and Joe Schmidt will have analysed everything to within a millimetre, you can also bet that when push comes to shove on Saturday it won't be the analysis that gets them across the line.
If things are tight with 10 minutes to go it will be that inner thought that rises to the surface, that sense of self-belief or doubt, victory or defeat.
In a week that we remember those that are close to us and those that are taken from us all too early we also remember that this too is only a game. Let's hope for the best one yet.
Listen to the RTÉ Rugby podcast on Apple Podcasts, Soundcloud, Spotify or wherever you get your podcasts.
Follow Ireland v New Zealand on Saturday 19 October (kick-off 11.15am) via the live blog on RTÉ.ie/Sport and the News Now App, watch live on RTÉ2 or listen to live match commentary on RTÉ Radio 1.