The wait is almost over.
Ireland begin their Rugby World Cup campaign against Scotland on Sunday morning with their hopes and dreams intact. But they'll know more than most just how fickle this game can be.
Under a year ago Joe Schmidt's men were turning over the All Blacks in Dublin and fielding giddy questions about the possibility of heading for the World Cup as the de facto No 1 side on the planet.
A dire Six Nations deflated a lot of the hype. Suddenly Schmidt was answering queries about why Ireland looked so dreadfully out of sorts, particularly after the August annihilation at Twickenham.
Morale-boosting back-to-back wins against Wales steadied the ship and the head coach is felling much better about their prospects, even if he remains wary of an opening-game ambush.
"I think people will have seen a little bit of progression through those pre-World Cup Test matches," Schmidt told RTÉ Sport ahead of the Pool A collision.
"I think that gives us a little bit of momentum. If you do try too hard too early, then you haven't got the work done that you're looking to get done. We feel we have done that. However looking at Scotland I think they've done a super job as well.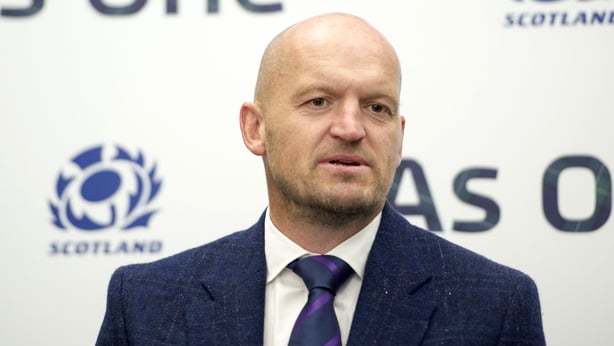 "I know Gregor (Townsend) well and I'd have huge respect for him as a coach. They're playing squad has a lot of threats about it.
"Because we know them and we know how good they can be, there's always some kind of wildcard that sneaks through at a World Cup because a World Cup is not (about being) the best team in the world, it's about being the best team on the day.
"Everyone starts at nil-all so everyone is really fired up to make the most of the opportunity they get. When we go into the game against Scotland, any of the recent history between the teams becomes irrelevant."
Ireland have brought some familiar comforts with them to Japan - including 50 kilos of coffee - but there's no shaking the feeling that they're a long way from home.
Schmidt admitted it's taken a little getting used to as he set out his clear ambition for the tournament.
"When you land somewhere, there's a degree of excitement. There's a nervousness, but there's also a freshness, a degree of newness in the surroundings.
"This is not your typical Irish surroundings. It's very much a metropolitan area. We're very enclosed. We're not too far from the coast which gives us a little bit of breathing space thankfully.
"While we're never comfortable with where we are we feel like we're working towards things quite nicely. We're also on edge. It's going to be tough."
Follow Ireland v Scotland on Sunday (kick-off 8.45am) via the live blog on RTÉ.ie/Sport and the News Now App, watch live on RTÉ2 from 8am or listen to live match commentary on RTÉ Radio 1.
Listen to the RTÉ Rugby podcast on Apple Podcasts, Soundcloud, Spotify or wherever you get your podcasts.