New Zealand boss Steve Hansen has hailed the durability of "special player" Dan Carter as he prepares to line up in his first Rugby World Cup final.
Mercurial fly-half Carter will be part of an All Blacks team unchanged from the one that edged out semi-final opponents South Africa six days ago.
The 33-year-old is set to exit Test rugby after Saturday's Twickenham showdown against Australia (4pm), bringing down the curtain on a 112-cap international career before joining French club Racing 92.
And All Blacks head coach Hansen believes that Carter deserves huge praise for bouncing back from serious injury blows during the last few years.
"He had an horrific run of injuries over a couple of seasons that took away his confidence," Hansen said. "Up until then he was relatively injury-free.
"If you are around long enough you are going to have a bit of adversity, and he's had two seasons of it prior to this year.
"It's the mark of the guy how he's come through that. A lot of people might have said 'enough's enough, I will chuck it in' but he stuck with it, and the big thing this season is he has had the ability to play game after game after game.
"It doesn't matter who you are, confidence is a massive thing in sport.
"When you start to play well it's like a snowball, and it gets bigger and bigger and all of a sudden it becomes an avalanche. When he's like that he's a special player."
Carter is nearing the end of a fourth World Cup campaign - he was injured when New Zealand triumphed on home soil four years ago - and if he signs off his All Blacks career in victorious fashion, something that he has done on 98 previous occasions, then New Zealand will make rugby union history as first back-to-back Webb Ellis Cup winners.
Asked about the biggest challenge in terms of preparing for Saturday's final, Hansen added: "Not getting too excited too early.
"You have got to build day by day, and the business part and fun part of the week is Saturday, so it's just making sure that we don't get carried away with ourselves because it's the final and start doing things differently.
"The formula is a pretty proven one for us - we know what works for us. It's sticking to that and making good decisions."
Hansen confirmed that prop Wyatt Crockett, who missed the semi-final because of injury, hurt himself in training on Thursday. He would have been on the bench but that spot has now gone to Ben Franks.
"He (Crockett) was good as gold in training this morning, then hurt himself again in training, so we have had to change things around," Hansen said. "Other than that things are rosy."
For ex-Wales supremo Hansen, Saturday's clash culminates a four-year journey after he stepped up from assistant to head coach following New Zealand's 2011 World Cup triumph that was inspired by his predecessor Graham Henry.
"By nature, I probably am better-suited to being the person sitting at the top of the tree, rather than the one halfway up it," Hansen added.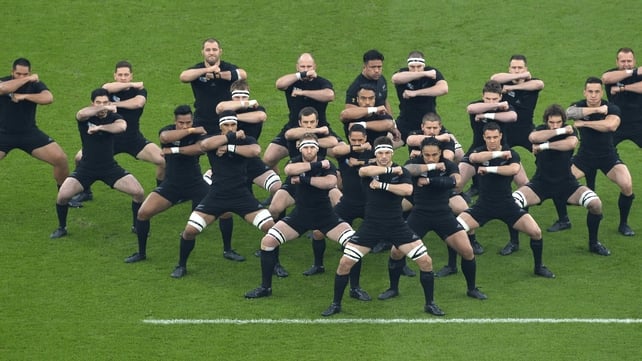 "When you're at the top of the tree, you get to drive the bus the way you want it driven. There are certain things you're happy to negotiate with and some things not to.
"We run this team as a pretty open forum where everyone gets to say what they think, and that's massively important. Shared leadership in that way allows us to make better decisions.
"I can sit here and say I'm the boss, but there are a lot of bosses and my job is to facilitate an environment where it's all about playing well at the weekend.
"It (being New Zealand coach) is a feeling of humbleness and being grateful to have an opportunity, the great honour of being able to lead the team. It comes with a lot of responsibility, you don't want to let it down.
"Once you get over the daunting impact of it - you are expected to win all the time, and there is a lot of pressure that comes with being involved - once you realise that is going to be there anyway, it's a great place to be.
"I am a New Zealander, so there is not a better team in the world to be part of."