Paul O'Connell's glittering Test career has come to an abrupt end, his torn hamstring leaving Ireland's ferocious captain stalled on 108 caps.
Ireland must contest their World Cup quarter-final against Argentina without their spiritual leader, and here PA Sport examines five of the finest moments in his colourful career.
A purr-fect team talk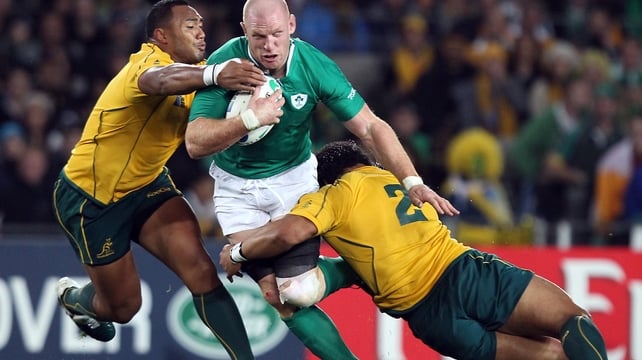 Court sessions relieve the monotony of rugby tours, even at World Cups, but O'Connell surely never pictured himself leading a Test-match team-talk dolled up like a cat.
A team sanction amid World Cup 2011 saw the Munster talisman sport face paint shaded into a cat's whiskers and nose for 24 hours.
O'Connell was so keen to avoid the forfeit for refusing to fulfil the task, he delivered his pre-match forwards address resplendent in his feline get-up.
Such is the ardour of the man however, that guffaws and chuckles soon gave way to tears as O'Connell's famous oratorical skills came to the fore.
Ireland duly dispatched Australia 15-6 at Auckland's Eden Park en route to the last eight of New Zealand's World Cup.
It's only a broken arm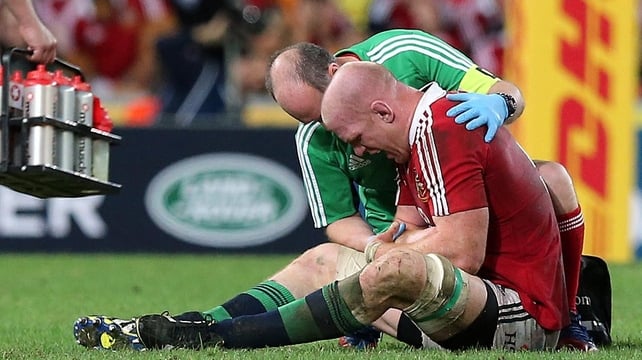 O'Connell suffered a broken arm as the British and Irish Lions edged towards victory in their 2013 first Test against Australia.
As the physios turned round expecting him to follow them off the pitch, the indomitable lock packed down for another scrum.
The Munster stalwart had to be replaced on the tour following the Lions' 23-21 victory, but remained in Australia rather than trudging off home to suffer in silence.
The Lions went on to win the Test series 2-1.
Did I really make my Test debut?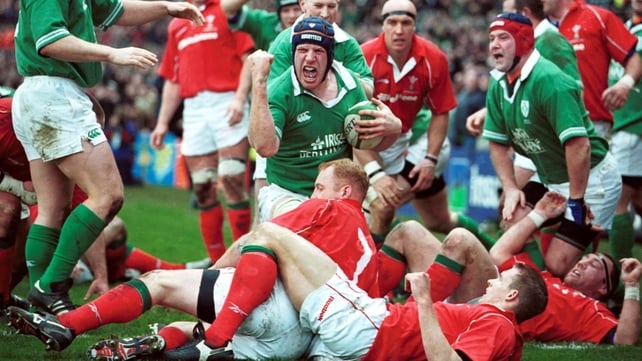 O'Connell cannot remember scoring his first Test try, in Ireland's 54-10 victory over Wales at Lansdowne Road in February 2002.
Nowadays he would have been long since off the pitch, but despite being concussed and unaware of who or where he was, the young lock still managed to mark his international debut in style.
There's no such thing as a lost cause!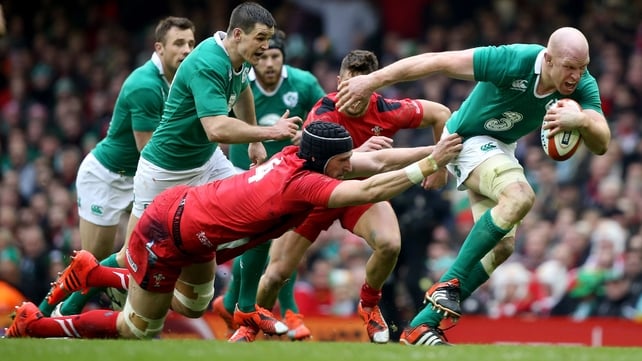 Many top stars end careers weighted down with silverware but only the greats stand out in those lost-cause matches that, try whatever you might, just cannot be won.
As Ireland started to eye a Grand Slam in the 2015 Six Nations, the defending champions decamped to Wales' Millennium Stadium, already boasting victories over England and France.
Beat Wales and a first clean sweep since 2009 was within their grasp.
Wily old Wales boss Warren Gatland had other ideas however, whipping his charges up into such a frenzy that Ireland just could not break their defensive wall.
Despite his advancing years and the increasing desperation of the scenario though, O'Connell produced a timeless performance complete with scything line-breaks.
The captain went through gears even he perhaps did not realise he still possessed.
Somehow Wales clung on for a 23-16 victory in a compelling match of searing intensity but even in defeat, the only performance that stood out was that of O'Connell.
The Grand Slam windmill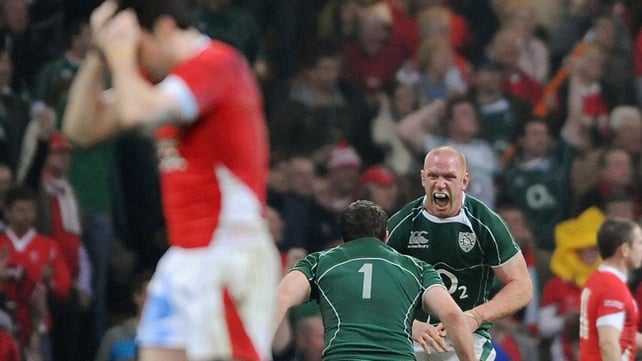 Stephen Jones' last-gasp missed penalty handed Ireland that elusive Grand Slam, the first since the days of the great Jack Kyle.
O'Connell could not bring himself to look, but once he heard Geordan Murphy cry "short, short, short" he dared to dream.
After turning round to see Murphy booting the ball into the Millennium Stadium stands, O'Connell's elation took hold.
Ireland had triumphed 17-15 for their first Grand Slam since 1948. As the players converged in celebration, O'Connell wheeled away, spinning his arms like a windmill and high-stepping the length of the field.