Paul O'Connell's line this week is that Ireland have no secret plan for the French. Given Ireland's track-record for truthfulness in media briefings at this tournament, we can only hope that the captain was telling another white lie.
Three years since it first appeared on the horizon, Ireland finally take on France in a pool match that will play a huge role in determining the destiny of this tournament. A win, and a viable route to the final opens up, with Argentina and possibly Australia blocking the way: difficult, but doable.
Lose, and it's a meeting with New Zealand, a team Ireland have never beaten, followed by most likely South Africa. Disregard the hype about Argentina. If Ireland are not good enough to beat France, it is highly unlikely that they can turn around six days later and beat the All Blacks.
This game matters.
It's fair to say that Ireland are not quite where we expected them to be. The big picture is still that Irish rugby is in the midst of a mini golden age with back-to-back Six Nations titles and good performances against the southern hemisphere sides in home Tests. Historically, those achievements compare and probably exceed anything achieved by any other Irish team in the history of the game.
With all that success in the bank, why does optimism continue to drain away from Ireland as the clock counts down to this one? One reason is Ireland's form.
Success in the Schmidt era has been based on a few core principles: excellent discipline, cleverly designed set-plays, a strong set-piece and kick-chasing the ball well. A reasonable assessment so far is that Ireland's quality in the first three of those areas has dropped, while the fourth has become less important in a tournament that has so far been defined by running rugby.
The lineout maul – never better than when under the stewardship of Gert Smal – has been impacted by more stringent refereeing of the attacking team; Devin Toner's return may give it a better focal point.
On the discipline front, old habits such as taking risky shots at turnovers on the deck, and getting on the wrong side of referees, have begun to surface.
And as for those powerplays, there is no getting away from the fact that Ireland played their best attacking rugby under Schmidt with Brian O'Driscoll in the centre. Removal of that threat made Ireland an easier team to defend against. Italy were able to read Jonathan Sexton's loops and the incursions of late-arriving wingers with ease.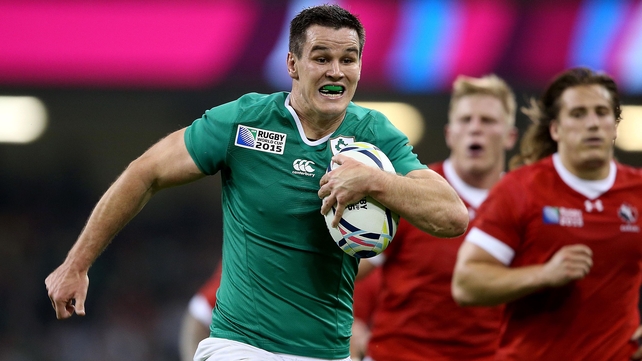 With the unfortunate Jared Payne out of the tournament, Ireland need their new centre pairing of Robbie Henshaw and Keith Earls to produce something much better than what we have seen so far.
But the big issue is that kicking is simply not as important at this Rugby World Cup as it was before it. Good multi-phase attack is back in vogue and teams with a talent for running and creative passing have thrived. Ireland look to have been caught on the hop by that shift.
What was Schmidt to do? Arguably, he could have tried to make a late change to his team's style by picking a different scrum-half and his best runners and ball players. But the evidence of his team selection is that he has doubled down on the proven model. Picking Toner head of Iain Henderson in the second row is the most obvious indicator, but even the decision to drop the hard-running Sean Cronin for Richardt Strauss on the bench suggests that Ireland will be doing everything they can to make the lineout a key battleground.
The final Schmidt hallmark has been his ability to pick apart the opposition. That too went AWOL during the nervy win over Italy. It needs to make a dramatic return.
What about France? Any analysis must start with Freddy Michalak. If this match follows the pattern of favouring running and passing, he will be in his element. A master at drawing defenders and timing a pass, he is the key to Phillipe Saint-André's desire to play traditional, stylish French rugby.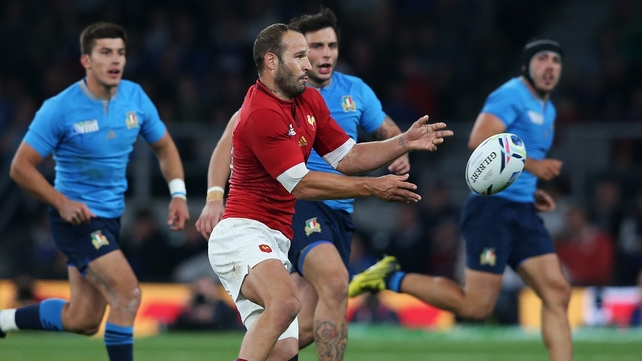 If he can put Ireland off balance from out-half, the likes of Wesley Fofana, Mathieu Bastareaud and Noa Nakaitaci are power runners capable of doing serious damage as the play opens up.
France also have the advantage of fielding a true master at openside wing-forward in Thierry Dusautoir. Ireland's back-row simply has not fired either as an attacking threat or as a disruptive force on the deck.
Impossible? Far from it.
France are still France and as many an Irish fan has said this week, Schmidt has more than earned the right to do things his way and expect the backing of the support. If Ireland can start well, win a few high balls and get pressure on Michalak then you feel they can grow into the game.
But even if Ireland can find a boil-over performance, it may not be enough for a French team that is physically powerful and better suited by the vibe of a tournament that has so far tended to favour the more ambitious and daring team.
Prediction: France 23-17 Ireland.
Ireland: R Kearney, T Bowe, K Earls, R Henshaw, D Kearney, J Sexton, C Murray, C Healy, R Best, M Ross, D Toner, P O'Connell (captain), P O'Mahony, S O'Brien, J Heaslip.
Replacements: R Strauss, J McGrath, N White, I Henderson, C Henry, E Reddan, I Madigan, L Fitzgerald.
France:S Spedding; N Nakaitaci, M Bastareaud, W Fofana, B Dulin; F Michalak, S Tillous-Borde; E Ben Arous, G Guirado, R Slimani, P Pape, Y Maestri, T Dusautoir (capt), D Chouly, L Picamoles.
Replacements: B Kayser, V Debaty, N Mas, AFlanquart, B Le Roux, M Parra, R Tales, A Dumoulin.
Referee:Nigel Owens (Wales).