We have talked about Ireland's phasing, given the favourable draw we received, and said we would know whether or not Ireland had got it right once we came to the big games.
Well our RWC finally took off at the Olympic Stadium on Sunday, and the matches from now on are not limb looseners - they are full on knock-out games.
Truth is there will be worries resulting from this game and ones that need to be eradicated very quickly.
Ireland have been soft in defence for not just this tournament, but the last couple of warm-up games as well. They gave Italy easy yards, and but for a few misplaced lineouts or a last ditch Peter O'Mahony tackle on Josh Furno, this game could have been entirely different.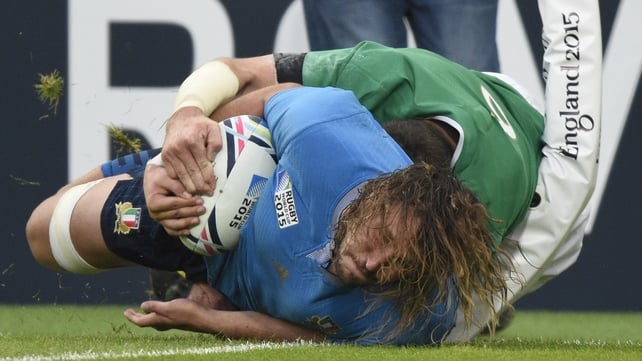 Soft in defence doesn't mean we are not putting our bodies on the line or making our tackles, we are just doing so but conceding the advantage line too easily.
You need to have numbers and spacing to get off the line, but even when we do we aren't coming up fast enough, and teams who have real strike power could cause us real issues; they have been warned and they need to ramp things up for the game against France.
I said last week we needed to see Ireland tested and Italy did just that; Joe Schmidt will be unhappy with the performance, but delighted with the test.
With the demise of England this weekend everyone in the host nation is now turning their attention to us, jumping on the bandwagon and making Ireland one of the favourites.
Schmidt and his team have been under the radar in so many ways, but now a media hungry for stories will turn their attention on Ireland; the Six Nations champions of the last two years are going to have to learn to live with a scrutiny they have never witnessed before and that will bring with it pressures of its own.
We saw from the start of Sunday's game that Italy were in a different frame of mind than they had been to date in the competition, and even though Sergio Parisse dropped the first two balls that came his way Italy with him are a different animal; he is a phenomenon.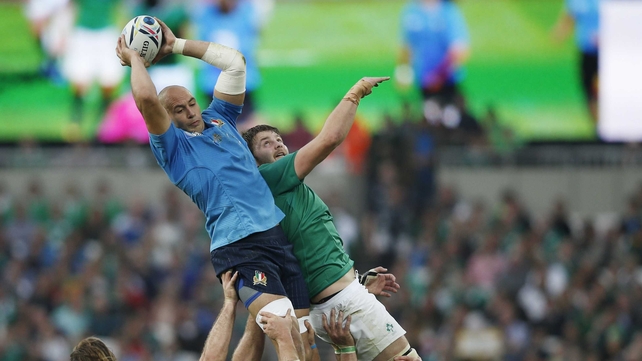 Italy held the ball well for the first five minutes and despite having trouble dealing with Johnny Sexton's wraparound plays they were getting off the line looking to smash Ireland.
It was the test this Irish squad needed and going in at half-time 10-6 up the dressing room knew they were in a real game. Ireland actually struggled in the scrum, and Ireland's maul, when in two great positions, was disrupted.
Our only try of the first half sums up Ireland in attack, in that when in the opposition 22, this Irish team become incredibly direct.
O'Mahony stole Italian ball at the front of the lineout and then our ball carriers just came hard around the corner and made inroads leading to Robbie Henshaw's offload - yes we had one - and Earls' try.
It is our template; it is simple, direct and effective, but do we need more?
Second half and we all expected more in attack from Ireland, but Italy came out to fight, and but for O'Mahony 's last-ditch tackle, we would have been losing 50 minutes into the game. Italy were growing in confidence and Ireland were finally under the pump with Italy mauling us 15 to 20 yards down the pitch.
We all know we don't want to play the All Blacks in the quarter-finals, so for the game this weekend against France, we have to be right on our game and there needs to be a reaction in everything we do.
Italy had a number of opportunities to pick off numbers in defence, but couldn't execute.
Ask yourself the question:"Would France allow us that leeway?"
And looking further ahead still what about New Zealand or indeed Argentina – to me the latter look a really well-balanced side.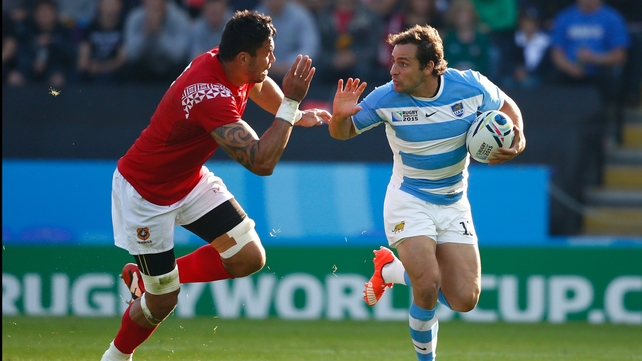 The competition lost a huge amount with the hosts going out, but the colour and quality of the competition has been unparralled for rugby.
Ireland now need to lift everything in their game.
Italy showed that's possible with their upsurge in form on Sunday and how they changed in just one week from a poor side into a very dangerous outfit.
The time for second chances is running out and a massive opportunity awaits Ireland in Cardiff on Sunday.