Bringing a knife to a gun fight is never a good option, and is likely to get you shot: plain and simple.
That old adage fits Ireland's clash with Italy at London's Olympic Stadium very well. On paper, Ireland have the better 23: a more mobile pack, with more dynamism, and a back line that looks a class above the Azzurri offering.
But, to try to throw the ball about early on and overlook the basics against Italy would be perilous. Doing so, and moving the ball wide early and at every opportunity is likely to prove very risky.
Italy tend to have very good opening 20-minute periods, where the pack front up superbly well at scrum, lineout and breakdown time.
Take your eye off nullifying their strengths and they can use that trio of platforms to get their ten-man game trucking and build-up an early lead. From there, with their tails up, they can be very hard to beat.
But if you can control those aspects of Italy's game, and show the patience to go through phases, and wait for the holes to appear out wide, then the rewards can be very big indeed. Why? Because the Italians tend to lose their discipline and cough up penalties that hand the opposition an edge.
Psychologist Professor Steve Peters divides the mind into three parts: the chimp, the human and the computer; the human section is the thinking, logical side of the brain, the chimp the animalistic side, the computer works out how the two can work together.
All teams when put under repeated pressure for long phases can crack and allow the chimp to control the human, resulting in silly penalties, or losing structure, which allows the opposition – the attacking team – to capitalise.
This results in gremlins: mistakes that are made by the chimp side of the brain. And this is what Ireland will seek to do in east London: crank up the pressure on Italy until they are forced into allowing their gremlins to surface.
With Italy, the gremlins are usually breakdown infringements, penalties for offside or losing their defensive structure. Of the Big Ten nations in rugby union, Italy are prone to this behaviour more than other Test nations and largely for that reason are currenty the worst of those aforementioned ten.
Get them tired and angry, prevent them getting the ball for long periods and they are likely to give away penalties. Punish them from the tee early on from these penalties and then use width to open them up late on; that's the template for victory against the Azzurri.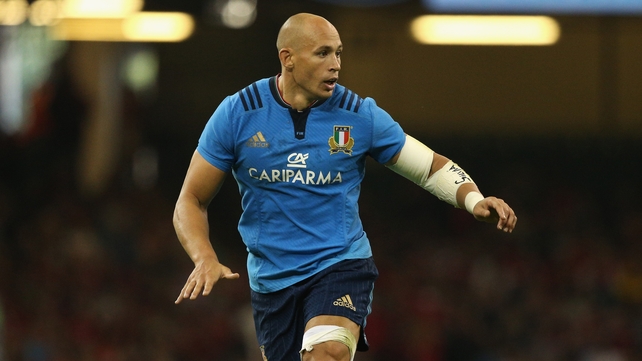 Italy have been poor in their two opening games at this RWC. They were well beaten by France and scrambled past a very creative Canada outfit. Their entire tournament hinges on this match. Lose and they cannot make the knock-out stages. Win, and if Ireland lose to France, they are more than likely into the last eight.
If they give a repeat of their display in the first two rounds they are going to beaten out the gate by Ireland. They need to be fare more disciplined and attack-minded to stand a chance.
Their one truly world-class player, Sergio Parisse, is back in the side at No 8. Although given he had a haematoma drained from his calf in order to play against Ireland there are major questions over his fitness.
Alongside him the pack is full of big players: Lorenzo Cittadini, Quintin Geldenhuys, Josh Furno and Francesco Minto. The problem for Italy is that not in one position do they appear to have a major advantage.
The Ireland pack is a very settled unit and looks to have a better balance of set-piece ability and loose skills; Italy are a bit more workmanlike, bar Parisse. The Ireland pack has been one of the most consistent of the tournament so far and they will relish testing themselves against the Azzurri.
The Italy back line has a similar feel about it. Giovanbattista Venditti, Michele Campagnaro and Leonardo Sarto are all dangerous, but put up against the likes of Conor Murray, Johnny Sexton, Robbie Henshaw and Simon Zebo they do not have the same game-changing ability.
Ireland should gain at least an equal footing in the pack, and with that, their backline should come out of this game at least a couple of tries to the better on the scoreboard.
All that said, this is essentially a knock-out game for Italy, so they will hit Ireland like a steam train on Sunday for that opening quarter.
It wouldn't even be a surprise to see them potentially take an early lead, or be neck and neck come the 20-minute mark. But if Ireland are disciplined, the gaps and holes will appear after that for them to exploit.
It's a very offence-minded back line with Keith Earls, Tommy Bowe, Dave Kearney and Zebo all in superb form in attack over the last number of Tests; Ireland look well poised to go for the jugular.
With first-teamers Rob Kearney and Jared Payne out injured, Earls and Zebo will also also know that only a top-drawer performance will keep them in the team to face France, which adds a civil war element of competition to the selection battle.
Bowe will also need to reward Joe Schmidt for his selection. His poor form heading into the RWC meant that he lost his first team spot, before two tries against Romania pushed him back into the XV.
But with Payne potentially returning to 13 next weekend, and Earls capable of slotting back onto the wing, Bowe needs to deliver again to keep his place. All that internal competition is a very good thing for Ireland.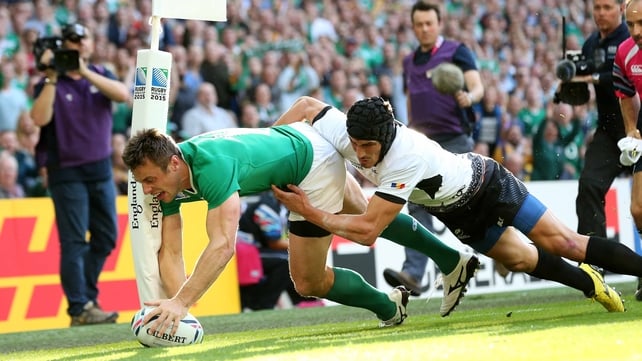 Italy's only victory over Ireland since 1997 came in 2013, when Declan Kidney was in the last throes of power with the national side. As important a coach as Colonel Kidney was in the development of Irish rugby, Ireland were a rabble that day, and it was painful to watch their display.
But since Schmidt has taken control of the IRFU army, Ireland have racked up two wins over the Azzurri and outscored them by 72-10 cumulatively. They've been very comprehensive victories both at home and away, and a third on the trot should come Ireland's way, unless Italy deliver something extraordinary that  nobody could predict given their lacklustre opening two rounds.
Prediction: Ireland to win by 25.
Ireland: S Zebo; T Bowe, K Earls, R Henshaw, D Kearney; J Sexton, C Murray; J McGrath, R Best, M Ross; I Henderson, P O'Connell (capt); P O'Mahony, S O'Brien, J Heaslip.
Replacements: S Cronin, C Healy, N White, D Toner, C Henry, E Reddan, I Madigan, L Fitzgerald.
Italy: L McLean; L Sarto, M Capagnaro, G Garcia, G Venditti; T Allan, E Gori; M Aguero, A Manici, L Cittadini; Q Geldenhuys, J Furno; F Minton, S Favaro, S Parisse (capt).
Replacements: D Giazzon, M Rizzo, D Chistolini, A Zanni, Mauro Bergamasco, G Palazzani, C Canna, T Benvenuti.
Ireland play Italy on Sunday at 4.45pm (Live on RTÉ Radio 1).