The World Cup may just be over a round of matches old, but one clear element has jumped out from that first sequence of games: the tier-two teams are closing the gap.
One of the charges filed against rugby is that the big ten Test-playing nations are so far ahead of the rest that the RWC is redundant as an exercise, and that the smaller teams are merely padding.
The performances of several of the tier-two sides since last week has given the clearest indication yet that the investment from World Rugby and the various national unions is beginning to pay off.
"Japan, having beaten South Africa, had just a four-day turnaround before facing the second-ranked team in their pool. Fiji had just five days between playing England and Australia"
Japan's victory over South Africa was the stand out result in this respect, but it sits alongside Fiji giving England a huge scare in the tournament's opener, Georgia beating highly rated tier-two opponents Tonga with a 17-10 victory; USA pushing Fiji's South Sea Island rivals Samoa close; and last night, Romania looking very composed against tournament-contenders France.
So, of the nine games involving tier-two sides thus far, five of those have featured unexpected performances from the lower-ranked sides.
The neutral has been rejoicing, with these quintet of results showing that the fourth and fifth-ranked teams in pools can actually affect the outcome of knock-out qualification.
That said, we have only just entered the second round of pool matches, and by the time round four comes around, there is a high likelihood these underdog teams will be spent forces, shipping large scores and leaving the tournament with their tails between their legs.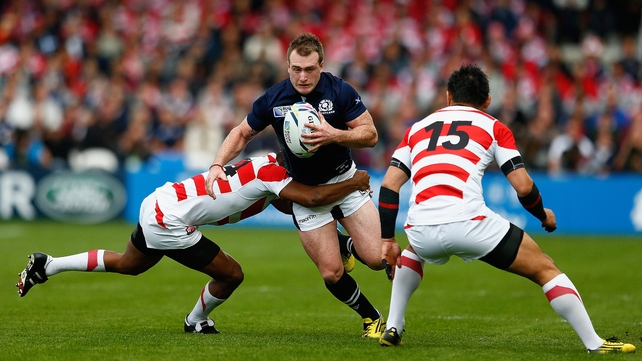 Scheduling plays a huge part here. Japan, having beaten South Africa, had just a four-day turnaround before facing the second-ranked team in their pool. Likewise, Fiji had just five days between playing England and Australia. Both Japan and Fiji were shadows of themselves in the second battles, clearly fatigued and struggling. It's virtually impossible for any side, let alone a tier-two team, to deliver two consecutive victories within that space of time.
To make the playing field level, RWC Japan 2019 has to look at this issue. It's a black mark on the tournament that still favours the big dogs and can't continue.
Another element that is clearly working is the standard of the European Nations Cup (Division 1A consisting of Georgia, Romania, Spain, Russia, Portugal and Germany) and Pacific Nations Cup (Fiji, Samoa, Tonga, Japan, USA and Canada).
Investment and prioritisation on the importance of these tournaments has given the tier-two nations involved a chance to develop and grow experience of big tournament games.
Added to their clashes with the ten-ball stall in the November internationals and summer tours, these sides now have regular chances to play competitive rugby.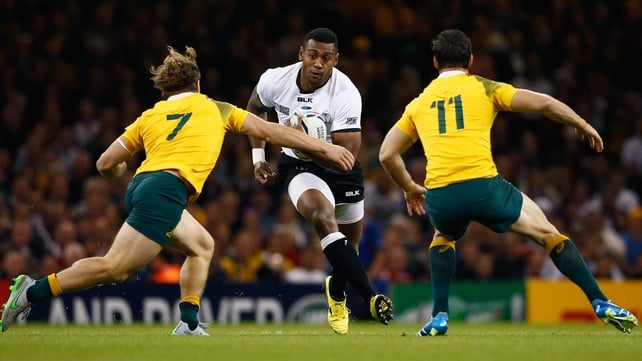 But, having said that, further steps can be made to ensure that they get more game time. In Europe, there needs to be a European Championship in the four years intervening a World Cup; and the same outside Europe, combining the Pacific Nations Cup and Rugby Championship.
The addition of these two tournaments to the rugby calendar would give the tier-two sides another big target to aim for in between World Cup cycles, where they can blood players, and build experience for the Webb Ellis Cup two years later.
One could select any number of formats for this tournament, but perhaps three pools of four would be best, with the top two emerging from each pool, alongside the two best third-placed teams, for quarter-finals.
These ties could be staggered over the season, or held during a window. It's idealistic at present, perhaps, but would no doubt represent a step forward for the sport.
The other major point of note is that this would make money for the national unions, and World Rugby. And, like any other business, it is money that will drive the game forward and bring a greater spotlight on the sport.