And so it begins.
Months of speculation, debate, intrigue, controversy, coaching decisions, sports writing, broadcasting and pub debates will all come to a head between 18 September and 31 October as the world is entertained by six glorious weeks of international rugby.
For Joe Schmidt's Ireland, the goal is to make a semi-final. Anything other than making that last four for the first time in history will be viewed as failure by the Irish rugby public. Harsh? Perhaps. The Truth? Definitely.
Schmidt's record as a head coach, both at club level and international level, is beyond reproach and there is nobody that could be regarded as a better bet to drag one of world rugby's most underperforming tier-one nations into the quartet of the world's best teams.
Schmidt's CV features a staggering array of silverware. The Kiwi, through stints as a head coach or an assistant coach has won a Ranfurly Shield, two European Cups, a Pro12 title, a European Challenge Cup, a Top 14 title, two Six Nations Championships, a Millennium Trophy, Centenary Quaich, a Lansdowne Cup and an Admiral Brown Cup.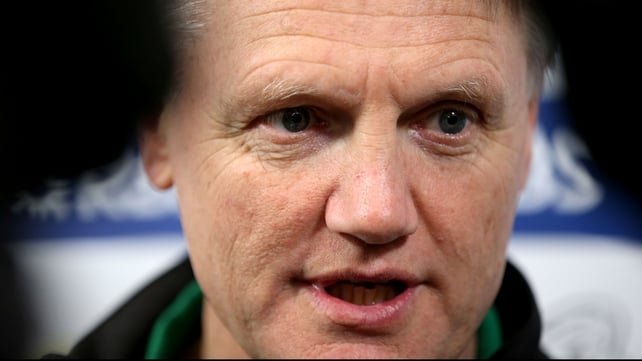 However, trying to scale the summit of a Rugby World Cup is the biggest challenge of any coach's career. To do so with a nation that has consistently failed to live up to its billing in every edition thus far - even more so.
Joe Schmidt: ultimate professional and disciplinarian
The Kiwi is renowned as a disciplinarian who takes the reins of a side in all aspects, and demands ultimate professionalism from his players; this desire for the very highest of standards goes as far as spot-checking players in hallways of their hotel to ask the details of different options from the team's playbook.
That professionalism is a metaphor for where Ireland are now as a team. Having come from the sporting dark ages of pints of Guinness both the night before and after matches, as well as lavish, and unhealthy post-match banquets, to a point where they are considered as challengers in the Six Nations every year and potential future World Cup winners.
Schmidt made two largely unexpected calls in his 31-man squad for the tournament by excluding tried and trusted replacement full-back Felix Jones and third-choice scrum-half Isaac Boss in favour of centre Darren Cave and in-form back three player Dave Kearney.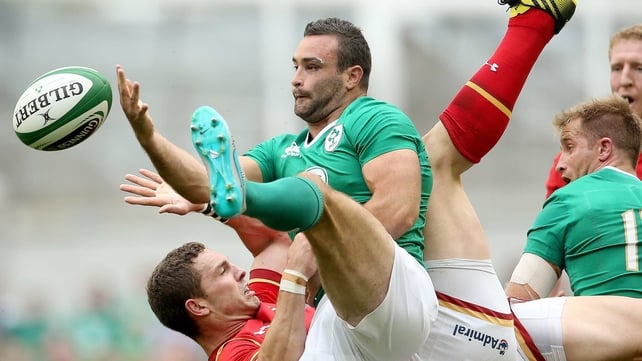 Starting XV decisions and tactics
The question surrounding the coach now is how many risks or surprises will he make and spring over the next six weeks? And could taking chances potentially see Ireland reach their stated last-four target?
The most conservative option is for Schmidt to go with what has gone before over the majority of the last year and pick a team that looks a lot like: 1 Jack McGrath 2 Rory Best 3 Mike Ross 4 Devin Toner 5 Paul O'Connell 6 Peter O'Mahony 7 Sean O'Brien 8 Jamie Heaslip 9 Conor Murray 10 Johnny Sexton 11 Luke Fitzgerald 12 Robbie Henshaw 13 Jared Payne 14 Tommy Bowe 15 Rob Kearney.
Cian Healy, recently recovered from neck surgery, would be used as an impact replacement, charged with taking on the opposition in the loose and adding his own unique brand of ball-carrying dynamism.
Tactically, what we saw from Ireland in the World Cup warm-up Tests was very similar to what Ireland delivered in the 2015 Six Nations. In many ways, it's a very South African methodology: using a powerful scrum and lineout to secure consistent possession, allied to a breakdown game that prioritises players presenting clean ball above making daring breaks.
This leads to consistent possession, which Ireland's half-backs and back three kick heavily towards the opposition corners for field position, or as garryowens to test the opposition midfield with aerial bombs, in an effort to snaffle possession between the opposition 10m line and tryline.
It's simple stuff and when done well it's hugely effective.
Must Ireland adapt in order to advance?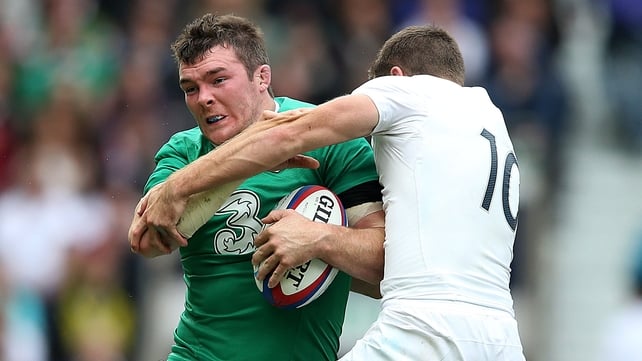 However, the inherent danger is that Ireland are now branded as a team that relies too heavily on this strategy and could be viewed as predictable and potentially easy to play against.
Certainly, Scotland, Wales and England made plenty of inroads into the strategy during the RWC warm-up Tests and set off alarm bells in the Irish rugby world about a potential conformity to the Ireland side that will be found out this autumn.
The question now is should Schmidt twist or stick?
There have been noises emanating from the Ireland camp that the head coach is planning for his side not to peak until game three against Italy and that he has saved some special tricks for that game, followed by more in game four against France as well as in the knock-out stages.
If so, we could see Ireland play far more ball-in-hand rugby - using their loose carriers in the pack to take on the opposition with ball-in-hand and offloads, before using specific pre-planned set plays, combined with off-the-cuff passing to crack open opposition defences in a way that we have yet to see under Schmidt.
Personnel decisions are crucial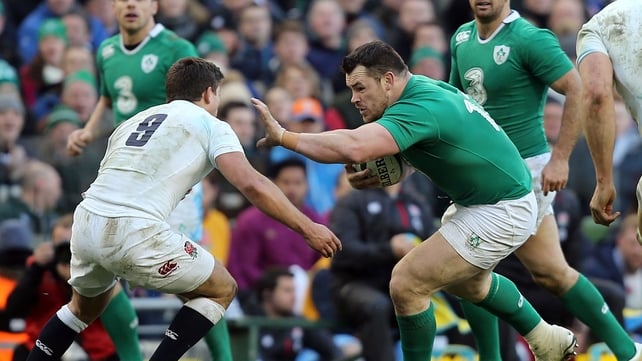 In that sense, team selection could be crucial. Springing Healy from the bench has its merits in terms of taking advantage of space late on in games as fitness levels are tested. However, games can be done and dusted by the final quarter. And if fit, playing the north Dubliner from the outset can add a line-breaking presence that could change Ireland from the get-go.
In that respect, Sean Cronin is also an option at hooker ahead of Rory Best. However, Best's more consistent play in the set-pieces is likely to keep him in the XV.
Devin Toner is the incumbent in the second row, but utility forward Iain Henderson is breathing down his neck. The Ulsterman provides an impact at the breakdown and in attack that is a cut above Toner. The question for Schmidt is whether he can sacrifice Toner's superb lineout ability for the opening 50 minutes to an hour?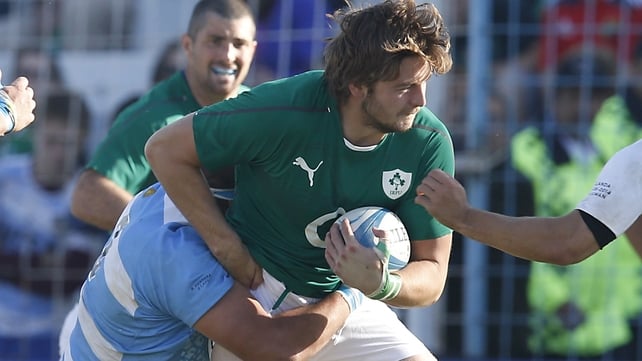 The back row, despite playing well below its best in the warm-ups, is unlikely to change. If that trio fire, Ireland have a perfect blend of power and creativity to cause any team trouble around the fringes.
Similarly, half-back is a done deal, with Murray and Sexton among the first names on the team sheet.
In midfield, although Henshaw looked off his powerful best in the warm-ups, he will likely still start with Payne, who's defensive ability ties the whole back line together. Ian Madigan, Keith Earls and Darren Cave would love to break into the midfield, but at present haven't shown enough to do so.
With Rob Kearney nailed on at 15 the other final big call is the wingers. Bowe, on form, is first choice for right wing and Luke Fitzgerald appears to be in the box seat for the No 11 jersey. However, with Fitzgerald and Zebo both struggling for consistency, Dave Kearney will surely force Schmidt's hands and demand inclusion.
How Schmidt tweaks the side and adds to the playbook is key for this campaign. Ireland's basics, if done well, are among the world's best. But now they need to show they that their attack is just as powerful as their defence.
Throwing away the game book and making things all about offence is something Schmidt shouldn't and won't do. But tinkering is essential.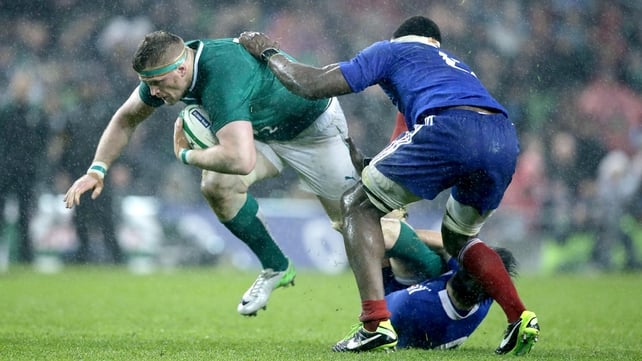 Barring serious under-performance, Ireland should account for Canada, Romania and Italy, with Schmidt swapping players in and out of the first XV before deciding on his best side ahead of the clash with France.
Ireland are unbeaten in four against France and look to have the mental edge. However, the last time they went five-matches unbeaten against Les Bleus was in 1928, showing just how hard a challenge it will be.
If Ireland can scale that summit then Argentina will most likely await in the quarter-finals. Again, the mental edge is with Ireland here, having won the last five games between the sides. From there it's all up for grabs.