Fixtures
1430 Saturday 19 September: Ireland v Canada, Millennium Stadium
TV: TV3+ITV | Radio 1: Michael Corcoran + Tony Ward |
Online: Brendan Cole in Cardiff + Analysis from Bernard Jackman and Conor O'Shea
1645 Sunday 27 September: Ireland v Romania, Wembley Stadium
TV: TV3+ITV | Radio 1: Michael Corcoran + Donal Lenihan | 
Online: Tadhg Peavoy in London + Analysis from Bernard Jackman and Conor O'Shea
1645 Sunday 4 October: Ireland v Italy, Olympic Stadium
TV: TV3+ITV | Radio 1: Michael Corcoran + Tony Ward |
Online: Tadhg Peavoy in London + Analysis from Bernard Jackman and Conor O'Shea
1645 Sunday 11 October: France v Ireland, Millennium Stadium
TV: TV3+ITV | Radio 1: Michael Corcoran + Donal Lenihan |
Online: Brendan Cole in Cardiff + Analysis from Bernard Jackman and Conor O'Shea
Knockout fixtures:
Quarter-finals: Saturday 17 + Sunday 18 October at Millennium Stadium.
Semi-finals: Saturday 24 + Sunday 25 October at Twickenham.
Final: Saturday 31 October at Twickenham.
Pool D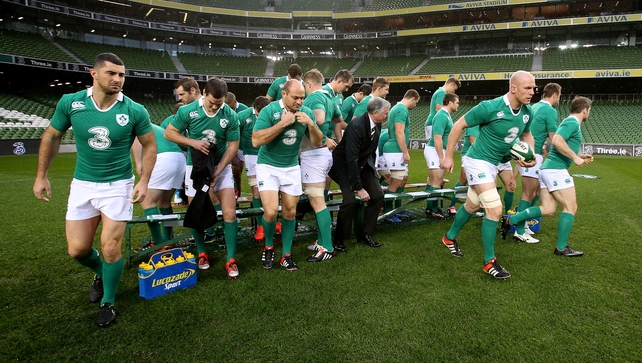 Ireland open their account against Canada, before taking on the pool's other less-fancied nation Romania in round two. Following those two clashes, against teams ranked 18th and 17th in the world, Ireland will go on to face Italy in London.
In round four they will take on France in what is billed as a pool decider between the two most highly-rated sides of the quintet. Ireland are ranked sixth in the world. France are ranked seventh.
Pool D qualifiers will face sides from Pool C in the last eight.
If Ireland win their pool they will likely face Argentina in the last eight. If they finish runners-up in their pool they will likely face the daunting prospect of defending champions New Zealand.
Venues
Ireland will open their campaign at the Millennium Stadium in Cardiff, where Ireland won the Six Nations Grand Slam in 2009.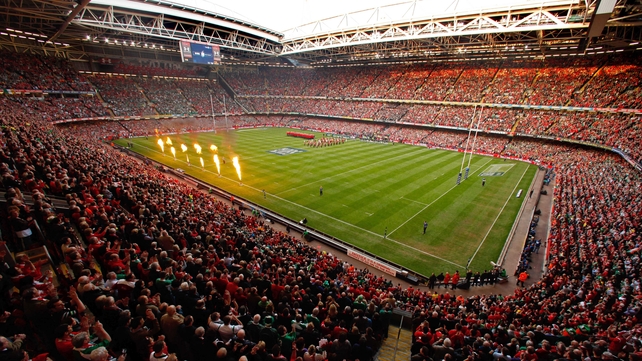 Their second clash against Romania will be at the home of the FA – Wembley.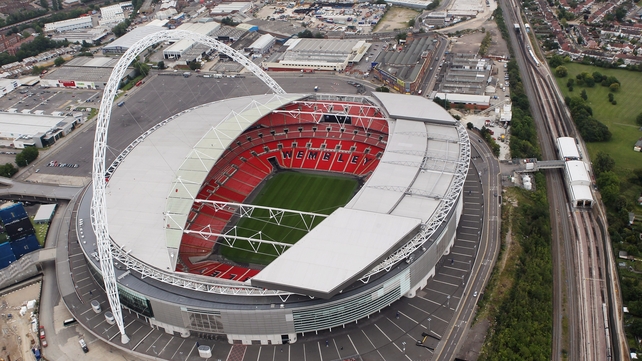 The squad remain in London for their third pool clash against Italy – moving to the London 2012 Olympic Stadium. They travel back across to the Millennium Stadium for the final pool clash against France.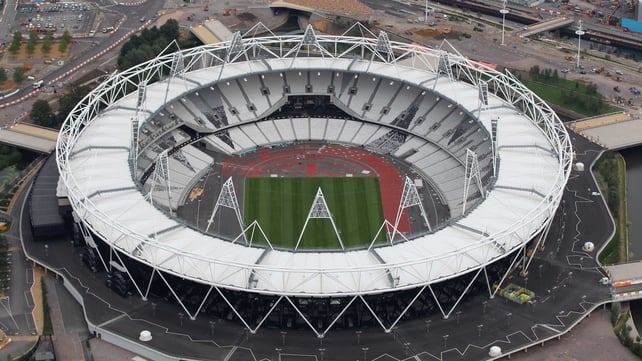 Ireland's previous record in Rugby World Cups: Ireland have never reached the last four, only managing to make the quarter-finals in 1987, 1991, 1995, 2003 and 2011. They were knocked out in the quarter-final play-offs by Argentina in 1999 and in the pool stages in 2007 with France and Argentina advancing to the last eight from Ireland's pool.
Of the big ten only Italy have a worse RWC record. The Azzurri have never reached the knock-out stages despite having qualified for every World Cup.
How are they expected to do: For the first time in history Ireland go into a Rugby World Cup as Six Nations champions – to boot they are back-to-back Six Nations champions.
Add to that a coach who has also won the European Cup twice with Leinster, as well as arguably the best ever Ireland squad and – understandably – expectations are very high indeed.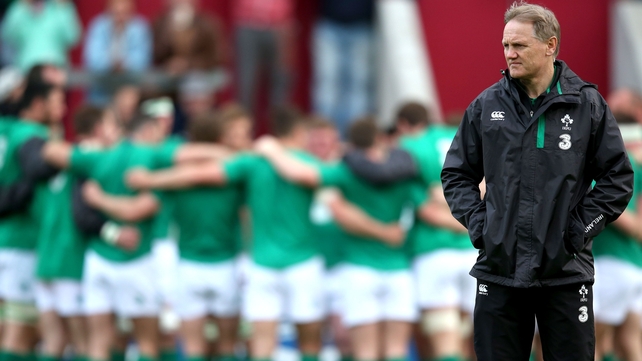 There can be no escaping the fact that Ireland have previously been regarded as Rugby World Cup flops, with a string of near misses to their name in the quarter-finals and two horrendous failures in failing to make the last eight in 1999 and 2007; the latter a tournament at which Ireland were rated as potential winners.
The 2015 Six Nations win has once again raised expectations, while warm-up wins over Wales and Scotland had the team purring along nicely with Ireland ranked as number two in the world. However, poor performances and defeats to Wales and England have left Ireland ranked sixth in the world heading into their first pool match and looking far less assured than they did at the end of August.
That may be no bad thing though as Schmidt looks to keep his charges wrapped up in cotton wool, as well as keeping expectations from the public at an acceptable level. There is a plausible, if hopeful, argument that Schmidt's attacking playbook has been kept under wraps in Ireland's four warm-up games as he looks to hold back the big tricks for Pool D clashes with Italy and France and whatever the group may hold.
One would have to surmise that Ireland will do away with the Canada and Romania in games one and two and then have too much firepower for an Italy side that are lacking an edge in attack and have a pack that tend to cough up too many penalties in kickable areas.
If France also win their three opening ties it leaves a Franco-Irish clash to decide who tops the table. For the first time in history, Les Bleus have failed to beat Ireland in a World Cup cycle with Ireland chalking up home and away wins, and the sides also sharing a draw each in Dublin and Paris.
This game is shaping up to be one of the best of the tournament and it would take a hardy or foolish soul – take your pick – to bet on either side.
If Ireland lose they are almost certain to face New Zealand in the quarter-finals, who are sure to top a Pool C also containing Argentina, Tonga, Georgia and Namibia.
With zero victories against the All Blacks in the record books the odds are massively stacked against Ireland beating their illustrious opponents. And if they do manage to overcome the Kiwis they could then face the equally daunting task of taking on, most likely, the Springboks in the semis. One would have to imagine taking on the most physically powerful side in world rugby the week after tackling the game's number one side would surely be too much too handle.
However, if Ireland account for France, then the path is far more appealing. A last-eight tie with Argentina, who Ireland have a five-match winning run against, would be followed by a potential clash with England or Australia in the semis. 
The final permutations are always very hard to decipher and dark horses France or Australia could both upset all apple carts in their paths, but Ireland will know that this is their best ever chance.