In 1896, two Norwegian fishermen, Frank Samuelsen and George Harbo, squeezed into a wooden dory and rowed 5,000km across the Atlantic Ocean.
They were the first to do it - to this day fewer men have rowed across the vast body of water than have scaled Mount Everest - and their feat was immortalised in song 89 years later by Jerry Bryant, who crooned in 'The Ballad of Harbo & Samuelsen':
So those of you listening who yearn for adventure
Like Harbo and Samuelson so long ago
Like them be prepared for the task you are facing
They were not only brave but, by God!, they could row!
Two Irishmen have done it. It took Limerick's Sean McGowan 118 days to reach Antigua in 2010 after he endured serious technical problems.
Six years later, Gavan Hennigan shot home in just 49 days, an incredible achievement that saw him finish third overall in the 12-boat Talisker Whiskey Atlantic Challenge.
And now it stretches out before Damian Browne, the former Connacht, Leinster and Oyannax lock seduced by the freedom, simplicity and rawness of one of the most primal sporting competitions on the planet.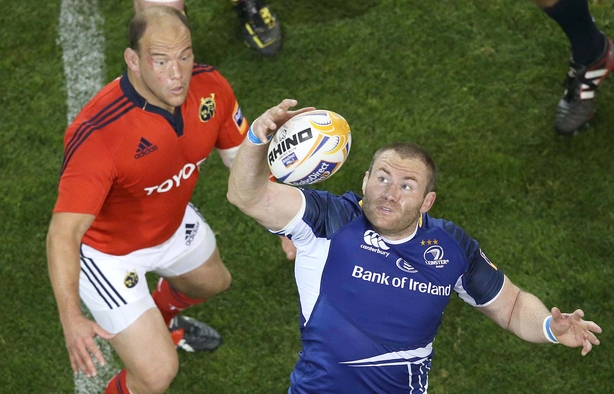 Having retired two years ago, Browne embarked on global travels previous commitments had hindered. His thirst for adventure and physical strength led him towards the extreme.
"These were things I discovered or read about when I was playing rugby," he tells RTÉ Sport.
"I just knew they were something I would attempt some day. I wasn't brave enough to take on the Atlantic straight away, so I went for the Marathon des Sables (an ultramarathon consisting of six marathons in six days across the Sahara Desert).
"That's a lot easier. You pay an entrance fee, you train for it and then you head off.
"With this thing (the Atlantic Challenge) you have to put together a whole campaign. I had to learn about the maritime side of it, the rowing side of it.
"I had to try and get – and still am trying to get – sponsors on board, so that takes up a lot of time.
"It's an all-consuming thing."
Galway native Browne has leaned on his fellow countyman Hennigan for crucial nuggets of wisdom. Everything matters.
"Once the wind picks up and catches the boat there's kind of no stopping it until you hit something or the wind calms down."
His boat, Darien, will be his home, his sanctuary and tool.
There's two classes of boat in the race: pure and concept. Pure is the traditional shaped rowing boat hull, and concepts are new designs made by boat builders. Browne will race in a pure boat, which get blown less by the winds because the gusts shoot over the cabin.
It's fitted out with all the equipment a small shipping craft would have: GPS, VHF radio, an Automatic Identification System to make large vessels aware you're in the vicinity, and a water maker, to desalinate the sea water and make it drinkable.
Sixty-five days out from his journey, Browne is tuning up close to home.
"The weather has turned," he says. "I'm heading out for a 24-hour overnight row. It'll be my first time doing an overnight. I've been waiting for a weather window for about three weeks.
"I'll go out as far as the Aran Islands, put down an anchor and then come back in the next day.
"We'll see what the winds are like when I get out past the edge of Black Head, at the top of Clare.
"When you're around the coast is when it's at its most dangerous because the boats are most susceptible to winds. Once the wind picks up and catches the boat there's kind of no stopping it until you hit something or the wind calms down.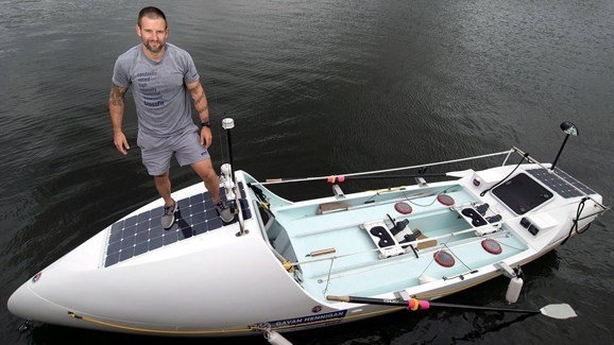 "That's fine when you're in the middle of the Atlantic - you can't hit hardly anything – but when you're around the coast it's real sketchy. That's why I can only get out on certain days around the coast.
"And that's why, at the start of the race, you look to get a three-day weather window where they can make sure all the boats can get away from land safely. After that they don't really worry about weather.
"It can get into storms or whatever but the boat is well able and well capable to deal with them."
Browne's 16-month preparation has seen him absorb an enormous amount of information and also pile on the pounds to compensate for the astronomical energy he'll burn on the waves.
On this steep learning curve, Hennigan has been his go-to guy.
"There's so much language involved in ocean rowing. When you first start you've absolutely no clue what people are talking about.
"You find yourself asking very simple questions, or what seem very simple to you. To have someone like Gavan, where you're from the same place, you're the same age, you don't feel so silly asking those questions.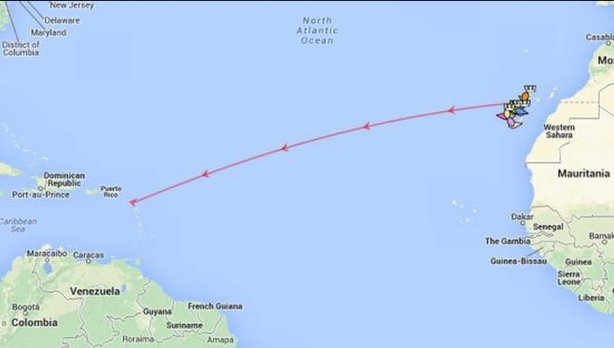 "A lot of ocean rowers are very sympathetic. They've gone through what you're going through. Gavan was a big help.
"Ocean rowers in the past have lost up to 25% of their body weight going across. It's recommended you put on a bit of weight beforehand.
"When I came out of rugby I lost quite a bit of weight, as most of us do. You don't need to be that playing weight.
"We were fit for the purpose of playing rugby but we don't need to be walking around like that. So I lost quite a bit of weight but I've put most of it back on in the run-up to this."
"It strips away all the luxuries and you're down to basic survival mode"
Hennigan had been lured to the ocean by Adam Rackley's evocative book 'Salt, Sweat, Tears', which outlined the gruelling demands of the embarkment but also painted romantic images of bioluminescent plankton being pulled to surface with every stroke and the water shimmering under the Milky Way.
That tugged at Browne too.
"I love the freedom of it; being away from everything, being in my own space, my own mind. I'm drawn to the simplicity of the life. It strips away all the luxuries and you're down to basic survival mode.
"Every day, every minute, every second, you're making small decisions that are helping you survive.
"I don't want to live like that 365 days a year, but it's important for me to experience that every now and again. When I do my travels and adventures I like to do them as raw as possible.
"One of the huge rewards of doing something like this is the perspective it gives you when you come back.
"Everything in life seems slower and simpler and clearer. You see things through a different prism.
"That's a huge reward."
You can learn more about Damian Browne's Talisker Whisky Atlantic Challenge here.