As the Cheltenham Festival looms, Marie Crowe and 11-time leading jockey at the Festival, Ruby Walsh, were joined on RTÉ's Game On by jockey Robbie Power to preview the main races.
Listen to the special Cheltenham episode of Game On above, or read the full preview below.
---
DAY ONE - TUESDAY
---
Supreme Novices' Hurdle, 2m87y
Robbie Power: "There's going to be a lot of disappointments and the first race is a prime example of that. There are a lot of highly thought of horses. Constitution Hill, Kilcruit, Sir Gerhard, Mighty Potter... it's a very strong race and a lot of bubbles are going to burst in it.
Ruby Walsh: "Sir Gerhard is favourite for both. Of the two horses (along with Dysart Dynamo), he looks like the one who might find it easier to go to two-and-a-half miles.
"Either might win this race but whichever one does defect and go to Wednesday, is more likely to win that race.
"So it's a big call for Willie (Mullins) and Paul (Townend) to have to make. Robbie has mentioned the bubbles that could be burst, not to mention Jonbon who cost a fortune. He's Douvan's brother. I've been really impressed with him but there is going to be a lot of bubbles burst here because there's only going to be one winner."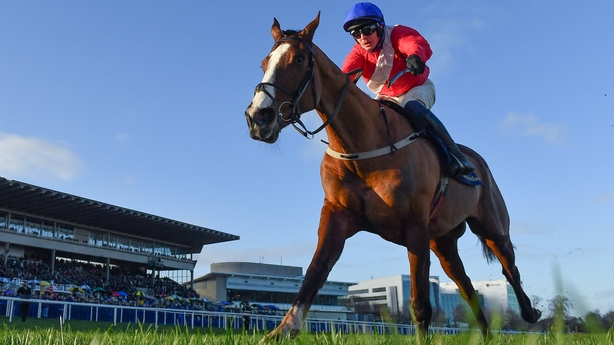 The Arkle Challenge Trophy, 1m7f199y
Robbie Power: "Edwardstone has been flawless this season. He's been foot perfect, he's been a very good winner of the Henry VIII in Sandown and he's a much better chaser than he was a hurdler. I think he's probably one of the English bankers.
"I don't think there's a standout among the Irish ones. They've been beating each other this season and in this one, if Edwardstone and Constitution Hill get beaten in the first two races, it could be a long week for the British."
Ruby Walsh: "Edwardstone is the solid English horse and if you're going to chance a five-year-old, maybe Haut En Couleurs or Saint Sam at 7-1 and 8-1 each-way, might be a bet."
The Champion Hurdle, 2m87y
Ruby Walsh: "(Appreciate It) is in great form, he was a very good novice last season. He was due to go chasing last year but he picked up an injury. He can't be any better but the handicapper - and they're pretty good judges, handicappers - has to be 12 pounds wrong here. They might be 3-4 pounds wrong at times but they're rarely that far out and Honeysuckle looks rock solid. She can make the running, she can sit handy, she always travels wide so she never runs into trouble. She's got stamina and pace and has gone to the races 14 times, and delivered 14 times. I think she's going to be very hard to beat."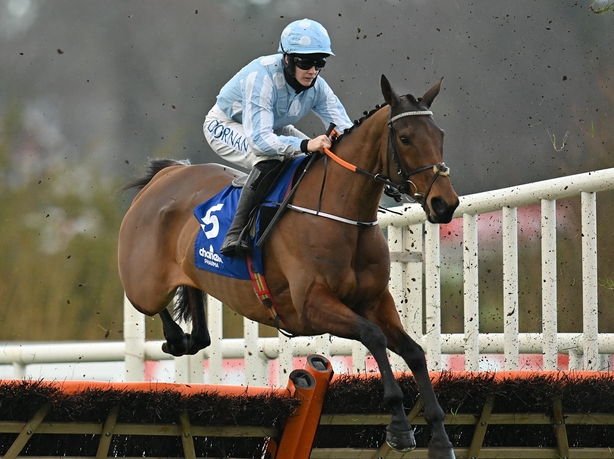 Robbie Power: "It's very hard to pick holes in a mare that's unbeaten. We've got to give her seven pounds.
"Teahupoo and Appreciate It both have to improve. They are open to improvement. We can't really get a gauge on how good Teahupoo is because his homework is just very ordinary. He just does what he has to do at home and does nothing flashy. He's the same in his races but he is improving and he needs to improve a bit more to trouble Honeysuckle.
"It's going to be a good race and I think this is the toughest task Honeysuckle has faced with Appreciate It and Teahupoo taking her on. So it'll be interesting to see how she fares out. Her form this year, I wasn't overly impressed with her in the Irish Champion Hurdle but Henry (De Bromhead) will have her bang on for Cheltenham and she's going to be very hard to beat."
The Close Brothers Mares' Hurdle, 2m3f200y
Ruby Walsh: "(Stormy Ireland) won on the New Course on New Year's Day. She's run the Mares Hurdle a couple of times in the past but in much stronger renewals than this one.
"So I think she's got a great chance. She's an eight-year-old. Obviously Telmesomethinggirl is favourite for Henry De Bromhead, Kenny Alexander and Rachael Blackmore so it could be a magic hour in Cheltenham for them on Tuesday afternoon were she to win.
"But I think last year's novices have a bit to improve to get up to the standard of the older mares. I think Queens Brook has a chance, Stormy Ireland and the other filly, Willie's Burning Victory.
"If you're pushing me, I'd probably go for Stormy Ireland. She has the best overall form at the moment and she's quite a decent price at 11-2."
---
DAY TWO - WEDNESDAY
---
Ballymore Novices' Hurdle, 2m5f
Robbie Power: "It is more likely that Sir Gerhard is going to be the one that steps up and if he turns up in this race, he's going to be very hard to beat.
"There isn't a whole pile of strength in depth to it. Paul Nicholls' horse (Stage Star) was a good winner of a Grade One, although a very weak Grade One in Newbury.
"So it's not the strongest renewal of the race. I think Sir Gerhard, if he turns up here, will be very hard to beat."
Brown Advisory Novices' Chase, 3m80y
Ruby Walsh: "The fear with Bravemansgame is the one that you could apply to Jonbon and Dysart Dynamo in the first race. It's their demeanour. Bravemansgame got very worked up at Cheltenham last year when there was nobody there. What's it going to be like for him this year with 70,000 people?
"I was at Newbury for his last start on 12 February and it was a pretty cold day and the sweat was running off Bravemansgame. So he has to prove to me that mentally he's going to be able for the task at hand.
"L'homme Presse has been very impressive, albeit at shorter distances all winter, winning at Sandown in his last start and won the Dipper at Cheltenham in January. He was good at Ascot before Christmas and is a low, slick jumper and Venetia Williams and Charlie Deutsch are having an incredible season and then you have Ahoy Senor. I just wish Ahoy Senor was learning to jump a bit quicker than he has been learning. It's taken him a while for the penny to drop. He's a horse with a huge engine but I think it could be next year before we see the best of him jumping wise."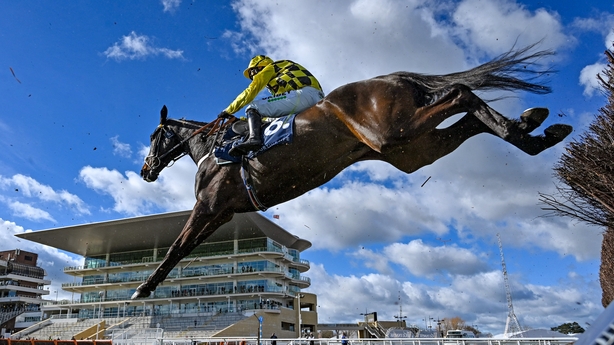 Queen Mother Champion Chase, 1m7f199y
Robbie Power: "It's going to be another great renewal with Chacun Pour Soi and Energumene taking on Shishkin again. I wouldn't rule out Nube Negra for a place. I think he's definitely got a placed chance.
"If Chacun Pour Soi turns up in England like he does in Ireland, he's a different proposition. He hasn't just shown his Irish form on English soil just yet which is a bit disappointing. But it's going to be a great renewal.
"I think Energumene, I can't see him reversing the form with Shishkin. A lot of things went wrong for Shishkin in Ascot. He made a couple of mistakes, it was going right-handed and he's definitely a better horse going left-handed.
"Energumene had softer ground and was going right-handed so a lot of things were in his favour and I think Shishkin winning confirmed form with Energumene.
"But Chacun Pour Soi, he could be the one if he turns up on English soil, which he hasn't done yet. That's the big worry."
Ruby Walsh: "There's not a lot of pace in the race but the one thing about Nico de Boinville who rides Shishkin is that Nico keeps things very simple.
"There wasn't much pace in his novice chase at Aintree last year after he'd won the Arkle and Nico picked it up. He's not afraid to go forward on this horse, he knows exactly what he's riding so a bit like Honeysuckle, Shishkin isn't tactically reliant on being ridden one way. He just jumps out and goes. I just think he's so straightforward. He's a strong stayer and a good jumper. He'll be even a better at Cheltenham than he was at Ascot so I think it's very hard for Willie's two horses to beat him.
"As for Chacun Pour Soi, Willie is trying to keep him fresher going to Cheltenham this year. He maybe hasn't worked him as hard as he did last year to see if that works. But I still can't forgive him for not winning last year. Chacun has to build a bridge with me anyway."
Weatherbys Champion Bumper, 2m87y
Ruby Walsh: "A bit like the Supreme, there's going to be a few bubbles burst here. What they're going to be, I don't know - I hope it's not Facile Vega. He's been very good in his two runs at Leopardstown so far.
"Facile Vega couldn't do any more than he's done. I had some great days at Cheltenham on his mum Quevega and I hope Facile Vega does the same.
"But American Mike is a very good horse and so is Redemption Day. It's a really strong renewal and I do like Facile Vega but he's going to have to be what we think he is to win this."
---
DAY THREE - THURSDAY
---
Turners Novices' Chase 2m3f168y
Ruby Walsh: "It looks like it's going to be a match. Bob Olinger versus Galopin Des Champs. Obviously Bob Olinger was an incredible novice hurdler, he was brilliant here last year when he beat Gaillard Du Mesnil in the Ballymore Novices Hurdle.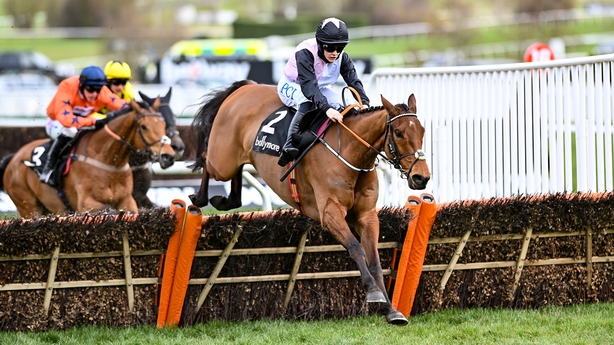 "He's had two runs over fences and he's been good on both starts. Galopin Des Champs wasn't quite the novice hurdler Bob Olinger was but he did round it off in a very good win in Punchestown in the Grade One when he beat Gentleman's Game. But he has possibly improved since he's gone chasing. He attacks his fences, he loves what he's doing and he gets quicker going to his fences whereas you could argue maybe Bob Olinger gets slower as he's approaching them.
"So I think the balance has swung towards Galopin Des Champs. My feet are definitely in the Galopin Des Champs camp here."
Robbie Power: "I'm going the other way. Galopin Des Champs has been very impressive lately in his two starts. He took my breathe away at Leopardstown at Christmas and he was good at the Dublin Racing Festival.
"Bob Olinger got the job done in Gowran and then was much better in Punchestown. I schooled with him after racing around Navan a couple of weeks ago and his jumping was absolutely brilliant. I know it's only a schooling session but you couldn't have faulted his jumping and he's a horse with an awful lot of gears.
"Galopin Des Champs will gallop and it'll play to the strengths of Bob Olinger who will track away and I'll think he'll have more tow up the hill."
Ryanair Chase, 2m4f127y
Ruby Walsh: "Davy Russell has been confirmed to ride Conflated in the Ryanair so he's obviously going here instead of the Gold Cup. So Conflated does become a runner in this race. He was a good winner of the Paddy Power Irish Gold Cup and if he brings that form to the Ryanair, he's definitely the one you want to be backing to chase Allaho home and he could conceivably give him a race."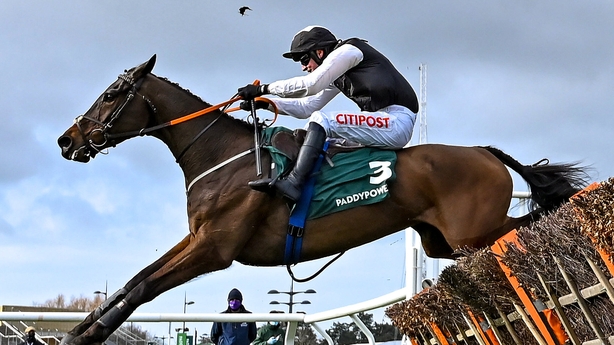 The Stayers' Hurdle, 2m7f213y
Robbie Power: "It's wide open. Flooring Porter ran a very good race at Christmas when second to Klassical Dream and has gone straight to Cheltenham again like he did last year.
"It's different for Flooring Porter this year with 70,000 people there. He's a highly strung horse. If he handles that occasion with the crowd, I still think he's going to be hard to beat.
"Klassical Dream has to redeem himself. He blew out in Gowran the last day, he was a good winner at Christmas. He is without doubt the classiest horse in the race but he can just run a little bit keen as well and settling him mightn't be the easiest thing in the world for Paul Townend.
"Paisley Park bounced back to form the last day, even though he spun round at the start and gave away about 10-15 lengths. So if he jumps off with them, he's a big player in the race.
"If I put my neck on the line, I just think Flooring Porter is the one still."
Ruby Walsh: "Klassical Dream lives on the edge every bit as much as (Flooring Porter). The start of this race is going to be fascinating, trying to get the two of them across to the Best Mate enclosure at 3.30pm on Thursday afternoon with plenty of well lubricated fans roaring out over the rail at them.
"I'm coming down on the side of Champ the closer I get to the race and the more of the positive vibes I'm hearing from Nicky Henderson's camp about Champ. I think he's a very good horse on his day, I liked him at Ascot and I'll probably side with him at 5-1."
Ryanair Mares' Novices' Hurdle, 2m179y
Robbie Power: "Brandy Love was very good in Naas when she won over hurdles and threw the race away in Fairyhouse the last day. I think she'll be very hard to beat.
"Party Central is a mare that's improving. She won a handicap the last day and it's a big step up in class and I ride a mare in this called Say Goodbye who I think the track will suit. She's a huge price and is about 40-1 so I think Say Goodbye is a good each-way chance in a wide open race."
---
DAY FOUR - FRIDAY
---
JCB Triumph Hurdle, 2m179y
Ruby Walsh: "Pied Piper went to Cheltenham and absolutely bolted in there at the end of January. Vauban went to the Dublin Racing Festival where he was good when he beat Fil Dor.
"There's not much between them. Vauban is a speedy horse and so is Pied Piper. But the Triumph Hurdle is run on the new course in Cheltenham which is quite a stiff track and they might be open to being beaten by a stronger stayer.
"That could be Fil Dor who had looked rock solid prior to Dublin Racing Festival. But I like Il Etait Temps of Willie Mullins'. I thought his first run at Leopardstown was a cracking run behind Vauban and for a hurdling debut, that was an unbelievable run and I think at a big price, he's a great price each-way."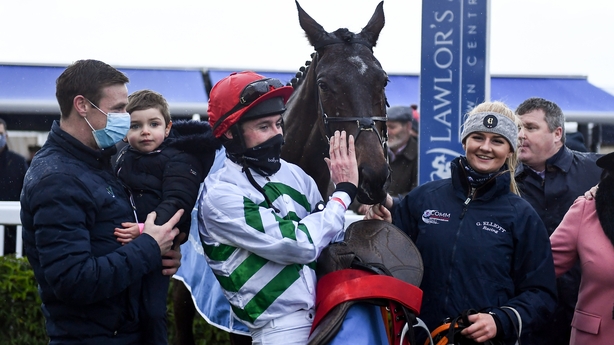 Albert Bartlett Novices' Hurdle, 2m7f213y
Robbie Power: "Hillcrest has been very impressive in all he's done this season and with Minella Cocooner coming out, it's opened the race up a little bit.
"It's a wide open race. I think if Ginto goes here, he'll take all the beating because he's a really, really strong stayer, he's had to make the running on his two starts that he's won this season and I think he's going to be a better horse over three miles. I think he's crying out for this trip."
Ruby Walsh: "I am a fan of Hillcrest. But I was a big fan of Hillcrest until Ginto jumped into the picture. I do agree with Robbie. I think stepping up in trip is a real plus for Ginto. He's a strong stayer and he's a horse with a huge future.
"Both Hillcrest and Ginto are two really exciting horses going forward. I would have been strongly in the Hillcrest camp but I'm a little less certain about my conviction now that Ginto's in the picture."
Cheltenham Gold Cup, 3m2f70y
Robbie Power: "I thought Minella Indo's run in the Dublin Racing Festival was arguably better than his run in it last season. He's not the last horse to disappoint in a King George and then come back and win or run well in the Gold Cup.
"His form around Cheltenham - he's only been beaten once - it's second to none.
"This is a competitive Gold Cup, it's a wide open Gold Cup. A Plus Tard from the same stable is a big danger. Al Boum Photo is going the familiar path he always goes and he's a big danger as a dual Gold Cup winner.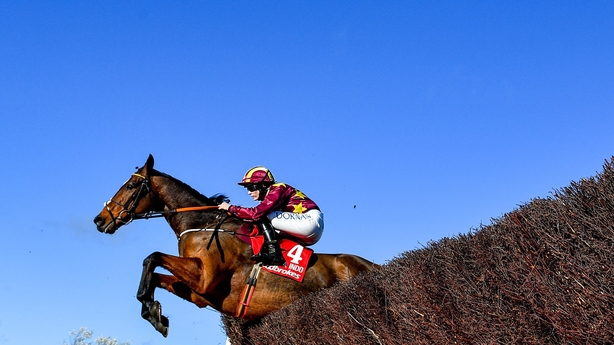 "And throw in Galvin as well. It's a cracking renewal of the Gold Cup and Galvin could be the big danger to Minella Indo."
Ruby Walsh: "I think it's a great race. It's going to be tactically fascinating to watch. You have Galvin, Minella Indo and Al Boum Photo who are all really strong stayers.
"But what you don't have in this Gold Cup is frontrunners. There are no confirmed horses to jump and go and make this a real test of stamina.
"I know all three will want a test of stamina but they're not frontrunners. Minella Indo doesn't do a whole lot in front, Galvin has never made the running and neither has Al Boum Photo.
"So someone is going to have to try something different to play to their own strengths but it's a big occasion and a big day to try something new on one of these horses.
"But someone is going to have to do something. I think it's going to be fascinating to see which one of them does go, be it Davy, Robbie or Paul Townend.
"I think A Plus Tard is the one I think will win the race."