The bright lights and clop of hooves are like a beacon in the inner city. Morning is yet to break but Flemington, the home of racing in Melbourne, is a hive of activity.
Thousands of horses are busy being groomed and schooled in preparation for the weekend's cards. A sea of yard hands and riders come and go. As they meander along to the natural amphitheatre, the unmistakable hum of Irish accents is a near constant. The clock ticks past 6am and they have already been out for hours.
The autumnal morning threatens to be charming if not interrupted by imminent rain. Bright skies are intermittently smothered by grey only to return moments later. "Just like home," laughs Galway man Tom Ryan.
This is where the Irish jockey's day starts. It has been that way, more or less since he moved to Australia in 2008 with no job but one hell of a CV. Ryan was selected to travel to the country in 2006 for the Jump Jockey Challenge. The same year, he rode a winner for Michael O'Brien at the Cheltenham festival.
Quickly he progressed and soon accumulated over 100 winners in the UK and Ireland. Then things turned. The recession wreaked havoc and some serious horse people were on the move.
"I originally came over in 2006 and I knew a few people here from that," he explains.
"I had a whale of a time during that trip. After that, I went home, had a tonne of injuries and the financial crisis hit; it meant there was no work. We had decimated fields so it decimated rides. I was just at nothing. My brother finished college at the time and I said to him, 'I wouldn't mind going to Australia for a year just to get out of the place.'
"My goals weren't much. I was coming for a year just to get out of Ireland. It was on the basis that we'd go for a year and there might be something in Ireland when we come back."
The Ryans were reared for racing. Growing up in the village Abbeyknockmoy, the surrounding fields accommodated anything they could get their hands on. Horses, donkeys, ponies, they kept them all at one point or another. His brother, David, is a trainer in Galway now. His nephew, Rossa, has recently been making a name for himself as a flat jockey in the UK.
Tom's domain is Down Under and there he excels. Last weekend's success aboard Spying On You in the Great Eastern Steeplechase was just the latest in a long line of impressive victories. The previous week he had three winners in one day at the same track.
The transition did take some time. It is the same sport, but it requires different skills. Australia is flat country. That is what horses are bred for and they only find themselves training for jumps after flaws or due to pedigree.
"I had to totally realign. Save, save, save for the sprint at the finish. At home it was about staying. I find Irish horses could sustain a run for longer than an Australian horse. They might be faster, but they can't last as long.
"You learn to adapt and adapt quickly. There are different strategies. At home, a trainer would tell you to kick sooner than they would here. That is all down to an emphasis on speed."
Our jump season goes eight months here. I would earn as much in that time as I would in 12 months at home
National hunt may play second fiddle, yet its incentives are plentiful.
"The benefits are way, way better. Our jump season goes eight months here. I would earn as much in that time as I would in 12 months at home. That is only racing one day a week. Then you have trials, and you get paid for them here.
"At home, you go to schooling races hoping for something, but you might not always get it."
After leaving Flemington, Ryan makes his way across the city to Cranbourne for trials. There he will spend the rest of the day riding out and consulting with some of the country's best trainers as they plan for the upcoming busy season.
"If we could have that man on every one of our horses, we would," declares trainer Gayle Mayberry as the 36-year-old rides out on her promising gelding, Blood and Sand.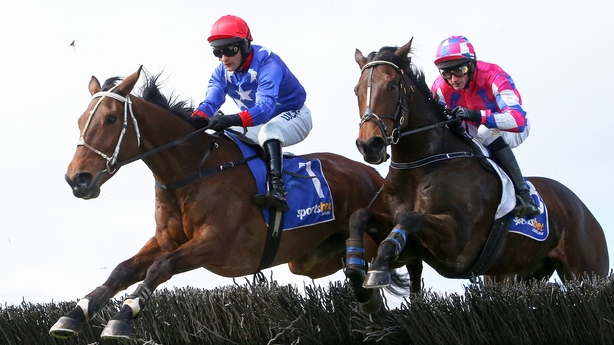 A few hours later it is back to the car and more trainer consultations. First, a call to hall of famer Gai Waterhouse. Second, to her Irish understudy.
Operating Waterhouse's Melbourne base is foreman Alva Prendergast. She was not so much born into racing as she was drawn to it. The extended family had its own link, Kevin Prendergast is a first cousin of her grandfather.
Even so, her parents saw the hardship ensued from that career path. When she took an interest in the game as a child, they did all they could to dissuade her. 6 ft tall, a mother terrified of horses and father wary of the profession, none of it could stop Prendergast from pursing her passion.
Eventually, when it come to college they agreed to a compromise. She had to go but could enrol in an equine and business degree. From there Prendergast worked for a variety of trainers including Sean Treacy and Tom Donohue before getting her own point-to-pointers.
In the good times turning a profit was tough, in the bad it was impossible.
Prendergast packed her bags and set sail for Adelaide, where her sister also lived. She then strategically approached various trainers, working her way around the nation, until she found herself graduating from track rider to foreman with Waterhouse in Victoria.
"I was surprised by the regard for Irish racing here. Even being a girl, it is not a sexist industry but being a girl at home is nearly a disadvantage. It is just that bit harder.
We're just able to get horses going better. We seem to be known for managing naughty horses
"Over here, it didn't matter. Being Irish opened doors for me. Trainers put me on their horses without ever seeing me ride. You need a brass neck. I would walk up say, 'Look it. I'm here looking for rides' and they'd stick you one there and then.
"We're just able to get horses going better. We seem to be known for managing naughty horses. We can get them going when others can't."
She arrived with dreams and dread. Thankfully, a strong expat community extended its welcoming hand and helped her get started. After that, Prendergast's talent told, and she quickly rose through the ranks.
"As silly as it sounds, I know people here who I would never have spoken to at home. Tom Ryan's brother Darren was great to me when I came over first. Michelle O'Donnell from Tipperary, her and her sister were super to me. They were like family really. They just know how tough it is to be here on your own."
Every day is a learning day and that is the way she likes it. Diligently doing the groundwork, so that one day she can assume her own mantle.
"I would love to train in the future. I'd like to be my own boss and I am confident enough in my own ability that I could train a few winners.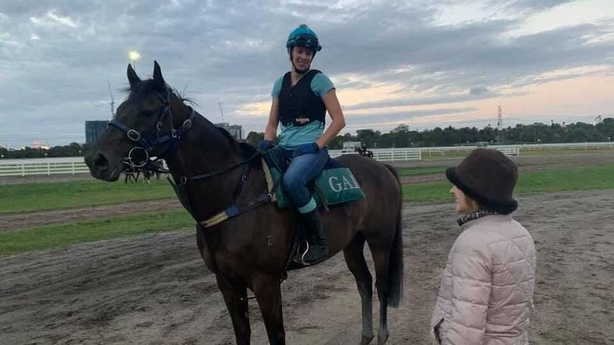 "The problem here, you can't just get a licence like at home. You need financial backing. I think it is the right protocol. That way, you are sure of a wage and care for your horses. As well, I'd like to have a little bit more knowledge first.
"We train very differently at home. They race them younger here.
"At home I only ever worked with national hunt horses. It is all different. It was always tending muscle injuries. Here it is joint issues, knee issues. It is completely different.
"They are younger, two-year olds really. Their bones still need to grow."
Further west, Shane Jackson has been one of the Irish leading success stories. He is the back-to-back Tommy Corrigan Medal winner, awarded to the outstanding jumps jockey. The Warrnambool-based horsemen completed his dream of winning the Grand Annual Steeplechase last year and is now an assistant trainer to Lindsey Smith.
Jackson hails from Wicklow and like Ryan, first visited Australia as part of a jockey's team. That 2008 group included Alain Cawley, Nina Carberry and Katie Walsh. In the same year, he was champion conditional jockey.
Then he became another victim of the economic crash.
"I lost my claim and the recession had kicked in. It was a perfect storm. Things started to get quiet, I was getting rides but no winners.
"The bills were harder to pay. I kept a few contacts over here. The prize money was so good, there mightn't be the same amount of racing, but money was good. Why not be a big fish in a small pond here rather than a small fish in a big pond back home?
"Think about it. Ruby, Carberry, Geraghty, Russell all in their prime. It was a hard place to be.
"It got to a stage, the last few seasons I was at home, you were relying on your riding fees from racing day. It was so cutthroat. If you wanted to be a jockey, you were expected to ride in different stables and not get paid for it. In return you would get race rides.
"If you didn't do it, someone else would. So, you were driving around the country, if I wasn't riding winners it wasn't paying. At least here I knew I would get a good week's wage just for riding. Winners and everything else were bonuses. It started to get easier."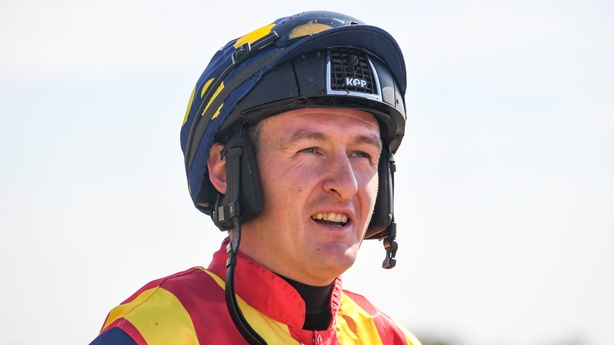 Not that the industry was much healthier in Australia. At the time, there was significant safety and quality concerns. It got to a stage where jumps races only continued in two states, Victoria and South Australia. Gradually things started to improve, the imports helped make that happen.
"Jumps racing was at a bad point when we first came over. There had been some really bad decisions, jumps weren't great at the time, not a great pool of riders… a bit of competition from us made the few riders here up their game. It made it more competitive to get good riders in."
To the surprise of many, last February Jackson announced he was retiring at the age of 34. A decision that was truly straightforward, he stresses.
After all, is there a better way to do it than going out on top and on his own terms?
"I just thought, I have done it for 17 years. I could not possibly have dreamt about a year as good as my last. The Grand Annual, a race I wanted to win since coming over and I did that early season. Then things snowballed and I won the majority of feature races.
"I was loving going racing for the sake of going racing five years ago. I still loved winning, but I should love the bad and good days. It got to a stage where I was only enjoying winning and then even only when I had big winners.
"It's better to have people asking why are you going rather than why aren't you giving it up."
Ryan still has aspirations for his own Tommy Corrigan medal and a winner in the Grand Annual, having already landed a second-place finish. Prendergast wants to train her own champions while Jackson is happy to take his time and see what comes.
All three left in search of a living, clinging onto improbable dreams and worked tirelessly until they became reality.
"It was very hard to leave home with a young family," says Jackson.
"Leaving grandparents at home and everything. You have to pay bills and riding fees were not there. It was not trainers' fault, they had it as hard as jockeys. It was either pursue a different career or this option to come here.
"Thank god I did. I've ridden nearly 100 winners. Ridden for some of the best trainers, top owners, seen an amazing country. Made a great life for us here. Bought a house. To be honest, when I came over here and things were low, these were things I didn't think would ever be possible.
"It worked out all right."