This Sunday, Frankie Dettori will be aboard Enable at the Prix de l'Arc de Triomphe as the horse looks to become the first ever three-time winner of the Paris race after triumphs in 2017 and 2018.
Enable came close to achieving the feat last year but finished second to Waldgeist.
Speaking to Ruby Walsh on RTÉ 2fm's Game On as the big day closes in, the jockey quipped, "Ruby, you're making me nervous".
"It's beginning to hit me the Arc de Triomphe fever," said Dettori, who added that "if you're not nervous, you're not human".
"My mind is already in the race. As you get closer, when you get the draw, then you start running a plan through your head and then all systems go.
"It'll be surreal this year with no crowd but the race still goes on and the reason [Enable] stayed in training was for this race. I'm going to roll the dice and try again."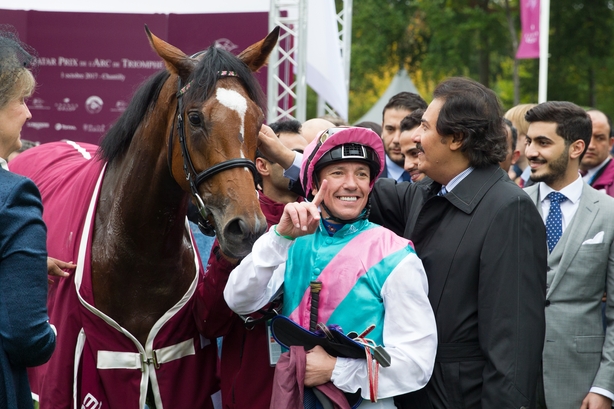 The absence of crowds due to Covid-19 protocols since racing resumed in Ireland, the UK and France is something Dettori has been trying to grapple with.
"I'll be honest with you, it's awful," he said.
"It's been a while now but I still can't get my head around it. We did Royal Ascot and to come back to an empty grandstand was not fun.
"Before and after [a race], I'm a person who needs the crowd to lift me a bit when things are not going well or when things are going really well.
"We're all in the same position but it's not the same, for sure."
With the race set to be Enable's last run, Dettori admitted Sunday will be emotional.
"I'm an emotional person and I'm sure I will shed tears. But hopefully happy tears," he said.
"It could be possibly the last time I sit on her so it will be a sad moment in any case. I'm going to try to enjoy it, not get too emotional because we still have a big task ahead. But it will be sad."