With the Irish public being urged to maintain social distancing and self-isolate if required, we are increasingly looking for movies to watch, books to read and rooms to clean.
RTÉ Sport is speaking to our sports stars and asking how they're using their time and tweaking their training routines to stay fit and healthy.
Today, it's the turn of National Hunt jockey Rachael Blackmore.
---
What's the first thing you do in the morning?
Turn off my alarm and think about my breakfast. 
What's your favourite exercise?
Riding horses, I would also love to try the climbing walls in Dublin someday. 
Is there one particular skill you practice every day?
The skill of being patient with the ones you live with. 
 
Netflix and chill or a nice evening jog? 
Usually Netflix and chill but in the current situation I'm enjoying an evening jog with earphones in. 
Name one book you want to read.
I wish I was a better reader....I listen to audio books, I just need someone to do an audio book of Richard Dunwoody's Obsessed.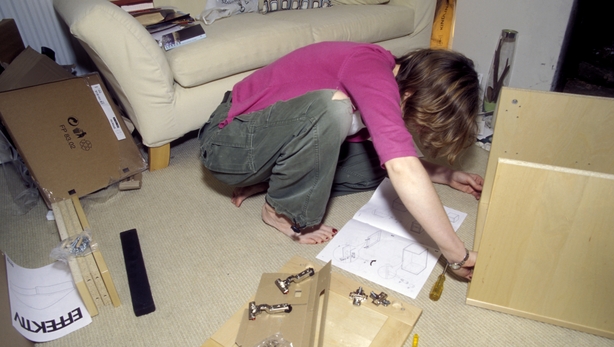 On a scale on 1 to 10, how good are your DIY skills?
A solid 6 ....... if making Ikea furniture counts. 
 
Have you a favourite pre-training meal to help you through a tough session? 
Pasta or porridge with nutella and strawberries. 
 
Name one movie you want to watch?
I enjoy going to the cinema and watching any good new films, especially true stories. 
What's the best way to stave off boredom?
Wifi. 
Have you any tips for training at home ? 
I need help to keep motivated so I try to follow an online session on YouTube or Instagram.  
Have you discovered any new music or podcasts?
I've just started a podcast called 'Death in Ice Valley' which was recommend by a friend. Probably not one to listen to if you need a pick me up! 
Is there one piece of housework you can no longer avoid?
I've been avoiding cleaning out the press under the sink, it's still not done and will probably stay that way for at least another week. 
Favourite room of the house to spend time in ? 
Kitchen as I enjoy cooking and it's a great place for the chats.