Ruby Walsh has welcomed the decision to keep horse racing going behind closed doors in Ireland but believes that it will only be a matter of time before the industry's medical staff are needed elsewhere to deal with the Covid-19 outbreak.
Earlier today, Horse Racing Ireland announced that the sport would continue but "in strict adherence to Government guidelines" and without members of the public or owners in attendance.
"Listening to Leo (Varadkar) last night, the advice he had for everyone and the encouragement he was trying to give people to keep normal lives going as safely as they could, I think that's basically what Horse Racing Ireland has done," the 12-time champion jockey told 2fm's Game On, which remains on air from 6pm weekdays.
"It has made a lot of changes to the programme, and a lot of the guidelines the HSE has in place are probably a little easier for racing to adhere to, being an outdoor sport and with the wide-open spaces of racecourses to keep social distancing.
"There are no owners allowed go anymore. Even the security staff have taken on the staff of making sure people keep the social distance correctly.
"It's running racing but with a skeleton staff. It's not a race-meeting as anyone knows it. There's no bookmakers, no catering staff, no bars open, not even a coffee shop.
"It's vital to the industry to have the races to keep everybody in their job.
"It will last for a while but it's not going to last too long. As the soon as the government need the Turf Club doctors and the Order of Malta, which are the ambulances that racecourses use, they'll be given but until they are needed they are going to be kept moving in racing."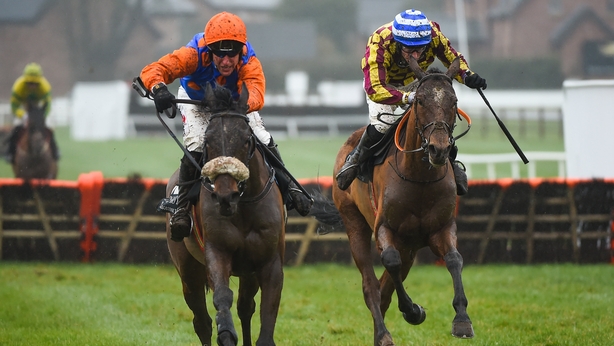 Leading Irish jockey Robbie Power gave an insight into how racing behind closed doors works.
"I've ridden a few meetings now behind closed doors and they've worked very well," he told Game On.
"I was in Down Royal yesterday. There wasn't a sinner in the place. I spoke to Jessica Harrington on the phone and we had a conversation about what the horses were going to do.
"I rode in the first race and won, straight back out to my car. Danny Mullins was sitting in his car beside me. Jockeys would often car-pool but that has all stopped.
"All of the jockeys are well aware of what's going on and are doing their best to social distance. I think the meetings we've had behind closed doors have all worked very well.
"Obviously when you're in the parade ring you don't have the crowds around you but when you're riding in a race you don't know if there's a crowd there or not, it doesn't bother you."
"The only contact I have is with the horse. You can keep as far away from people as you like and sometimes that suits great!
"The trainers aren't even allowed into the weigh-room to collect the saddle. You put it on the ground outside the door and the trainer picked it up."
Power said he hadn't seen his father, who suffers from a lung condition, since before Cheltenham despite him living just 500 metres away.
"It's literally from my house to the racecourse, from the racecourse back to the house. We'll keep going that way as long as possible but I know that if things do get worse it will stop.
"At the moment, because the government have told us we're safe to carry on, we will carry on but under strict guidelines. All jockeys are professional athletes and we'll carry on like professionals."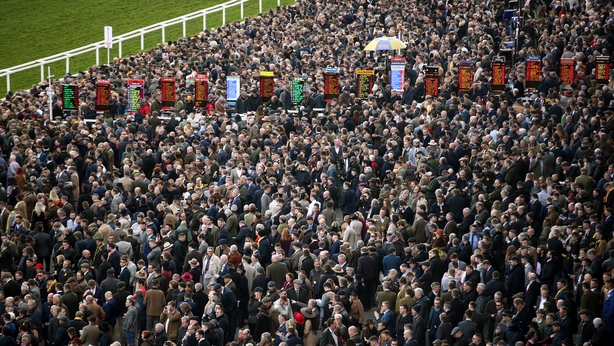 On the controversial topic of last week's Cheltenham Festival going ahead, Walsh admitted that racing had probably suffered from the resulting attention but he felt that the sport had been unfairly singled out in what was a fast-changing situation.
The 59-time Festival winner, who was working as a pundit in the Cotswolds, revealed that he was currently following HSE guidelines that apply to everyone returning from abroad and limiting social contact.
"I think it was an easy target by the end of the week," he said.
"I didn't hear anyone giving out about the Liverpool fans that went to the match in Anfield (on Wednesday last), the amount of people that were in London working and commuting.
"When I left to go to Cheltenham, and the majority of other people, we were all following the HSE guidelines and in the UK we followed the guidelines of the British Government. The HSE guidelines changed on the Thursday night of Cheltenham (from 6pm in Ireland).
"I couldn't foresee what was going to come. I went with the best intentions and in good faith. We were going to work and have followed guidelines since we went home."