Ruby Walsh, AP McCoy, Paul Carberry and Charlie Swan joined Joseph O'Brien at his Piltown yard on Tuesday morning as all five stepped up their preparations for the Pat Smullen Champions Race for Cancer Trials Ireland.
The quintet - who will be joined by by fellow champions Johnny Murtagh, Richard Hughes, Kieren Fallon and Ted Durcan in the charity event at the Curragh on 15 September - took the the saddle on the famous gallops on Owning Hill.
McCoy had vowed never to return to the saddle, but answered the call when contacted by Smullen.
McCoy said: "I said four years ago after I rode in the race at Doncaster (Leger Legends) that it would be the last time I'd ever ride a horse and I genuinely meant it.
"Even for a little while afterwards I kind of struggled mentally and I enjoyed myself a little bit too much.
"I'm obviously a bit too old now and a bit past the stage of being a jockey, but it's exceptional circumstances, tough circumstances and obviously circumstances we wish we'd never find ourselves in.
"When Pat told me who was riding, it's a dream to be able to ride against the lads who are here."
The record-breaking 20-times champion jockey admits to having gained a little weight since retiring from the saddle in 2015, but he has been working hard on his fitness - with his will to win seemingly undiminished.
He added: "Joseph rightly pointed out that 'other than AP, I'm the heaviest', so there is no doubt that I'm the heaviest.
"I've lost a little bit of weight, but that's probably going to be toughest challenge. I think I've got pretty fit, but my excuse is that I'm getting more muscle and muscle is heavier than fat!
"I've been doing a lot of gym work of late and a lot of exercising. I've been in Nicky Henderson's, Jonjo O'Neill's and a few other places trying to get myself in shape.
"I'm hoping fitness won't be the issue. Hopefully I'll find myself a good horse."
Smullen had hoped to ride in the event, but had to rule himself out last month after a setback in his health.
The multiple Group One-winning jockey announced his retirement in May, having undergone treatment for pancreatic cancer after being diagnosed in March of last year.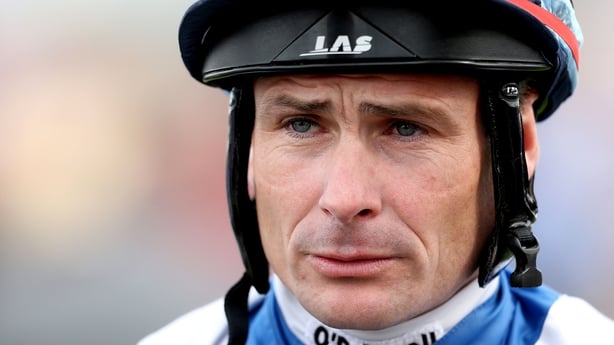 McCoy said: "We've all ridden against Pat, even over jumps.
"I've often slagged him about riding Plumbob when he fell in Naas. He came back in and threw the big heavy saddle back up on the table and told (valet) Dave Fox 'I won't ever need that again'.
"That was the end of his jumping career and that was around the time I was ready to go to England, about mid-1994.
"Our paths have crossed a lot and it's exceptionally sad and tough circumstances that we've found ourselves in and we just have to try to make it the best race and weekend ever for him."
Walsh - who ended his illustrious riding career in a blaze of glory after announcing his immediate retirement on the back of winning the Punchestown Gold Cup aboard Kemboy in May - is hoping that being the most recently-retired of the riders gives him a competitive advantage.
"We were in Ascot and Pat told me what he was thinking of doing and for me there was only ever going to be one answer," he said.
"I've been great friends with Pat for a long time. At the time he asked me, he was going to ride himself.
"Of course I was delighted to take part. Obviously he's back having treatment again now, so I think it's even more important.
"I've probably lost some of my sharpness, but it's a good few years since the opposition was riding, so I think I have an advantage there.
"However much I've lost in four months, they've surely lost more in the years since they've retired!
"I've been riding all summer and I'm still in Willie's. Am I as fit as I was five months ago? No, but I'd be fairly confident I'm fitter than the rest of these."
Nine-times champion jockey Swan is also looking forward to the event.
He said: "Pat is a great guy and everybody is effected by cancer, so it was a no-brainer to say 'yes' to riding in the race, especially with all the lads that are in it, it's great.
"I still ride out the odd time and do a bit of hunting and stuff, so I'm kept fit anyway.
"We all like to keep fit. I've been doing a bit of running lately, but I seem to be getting heavier the more running I do, so I better not run too much!"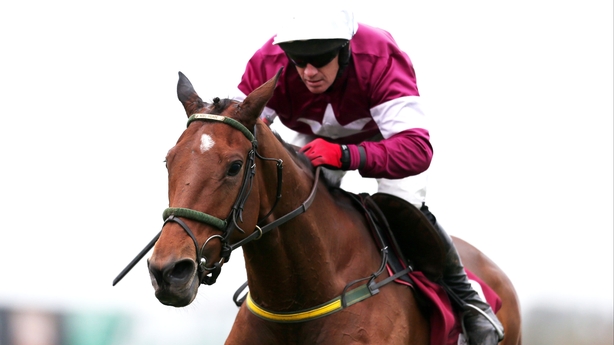 Carberry said: "I saw Pat being interviewed on telly and was hoping I'd get the call, so I was delighted when I did. There was never any question of me not riding in it anyway.
"It's an unreal line-up and I'd say you'd never see it again. It's brilliant to be a part of it.
"Pat has been a hell of a man, champion so many times, a great rider and a great ambassador for Flat racing."
The jockeys riding in the Pat Smullen Champions Race for Cancer Trials Ireland will be sponsored by the Irish National Bookmakers Association, Bar One Racing, BetVictor, Adare Manor, Ladbrokes, Ballymore Properties, Betfair, SkyBet and Paddy Power.
The one-mile contest will be run as the seventh race on a stellar card that boasts four Group Ones alongside a number of other fundraising activities happening over the weekend for Cancer Trials Ireland.