Donald McCain has confirmed three horses in his yard have tested positive for equine influenza, but is unsure as to how they contracted the virus.
McCain sent out runners at Ludlow and Ayr on Wednesday afternoon before vets later informed him of the news, with the trainer then contacting the British Horseracing Authority. None of the three horses to test positive so far ran yesterday.
The origin of the infection is unclear, with McCain keen to emphasis he would never knowingly have run a potentially infected horse.
In a statement issued through the National Trainers Federation, McCain said: "I have been aware of the recent news about equine influenza outbreaks in France and Ireland, and over the last couple of days, I have been concerned about the health status of a small number of horses in the yard.
"Their welfare is at the front of our minds, so at my request, our veterinary surgeon has examined them regularly and we have followed his advice on testing and treatment.
"It was by following this protocol that the positive results for equine flu came to light yesterday evening.
"The BHA were contacted immediately and we are liaising closely with them about bio-security and management of all the horses at Bankhouse.
"Bankhouse follows all the available advice on disease control and all our horses are fully inoculated.
"We are scrupulous about observing the health status of horses in our care and taking the necessary steps to treat any condition that may affect them.
"It follows we would never race any horses that we could have known were infected.
"Over the last two months, all potential runners have been scoped and their blood checked within 36 hours of their races to ensure that only healthy horses compete for the yard.
"When new horses arrive at our yard we, as much as possible, try to keep them separate but at this stage cannot know if the infection came from recent arrivals or from horses returning from racing.
"We have three confirmed cases and this morning have taken blood and swabs from all the others for testing."
David Sykes, director of equine health and welfare at the BHA, added: "We would like to thank Donald McCain for his co-operation in this matter, and for the responsible manner in which he has dealt with this issue, under the guidance of his veterinary surgeon.
"He has acted professionally with the interests of the racing industry and the health of his horses as his priority."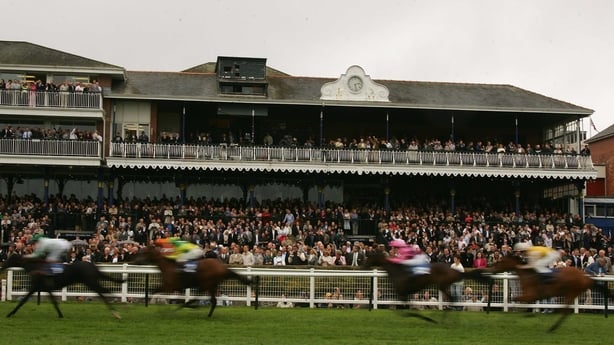 It is a "cause for concern" to the British Horseracing Authority that a strain of equine influenza has appeared in three vaccinated horses.
BHA chief regulatory officer Brant Dunshea has identified that the priority is to establish whether the two horses which raced at Ayr and Ludlow on Wednesday from McCain' yard were incubating the virus.
Racing on Thursday at Doncaster, Ffos Las, Huntingdon and Chelsmford was cancelled as a precaution. A decision on Friday's cards is expected on Thursday evening.
"Information started to emerge early yesterday evening, and then we were advised by the Animal Health Trust - with confirmation there were three equine influenza positives in an active racing yard," Dunshea told Sky Sports Racing.
"We then put in place a series of meetings to understand where we were at as of last night, and what actions we could put in place.
"The BHA veterinary committee fully supported our view that we needed to cancel racing today to enable us to take some time to assess the situation and make a further decision from there. The three horses had been vaccinated from equine influenza.
"What we are doing is a precautionary measure at this stage to give us time to understand the extent of possible exposure - given two horses from the same yard raced yesterday - so we need time to contact all the trainers who raced at those meetings yesterday so they can put in place horse-movement restrictions and for us to get samples for analysis.
"We are working as quickly as we can with all the trainers, who are supportive of the situation we are in to mitigate the risk of this issue further.
"To be clear, the horses that tested positive were not at the meetings yesterday - but horses form the yard were."
Dunshea went on to explain how the virus can be spread, including via humans.
"It is highly contagious, and an infected horse can spread the virus on to a human via their clothes or equipment. It can be spread in that way, but it doesn't actually affect humans," he said.
"Fortunately in this country our horses are vaccinated. However, we are still trying to understand what particular strain of equine influenza this is - and the fact it has appeared in a vaccinated population does cause us some concern - so we are working quickly to try and understand what has happened there.
"Key to our decision making is understanding exactly the status of the horses who raced yesterday from the infected yard. We will have information of samples taken from those two horses later this afternoon or early this evening.
"It's not a racing issue - it's a horse health issue. We do know there have been a number of infected horses from non-racing populations, so it's not just a racing issue."