Leopardstown Racecourse chief Pat Keogh is confident that the venue will be in ideal condition for this weekend's Dublin Racing Festival.
Some of the top national hunt horses in the country will be on show on Saturday and Sunday and Pat Keogh says that he has no serious worries about the course despite the recent gold snap.
"I don't think we ever go into a meeting without any concerns during the build-up – in Ireland the weather runs you to the line so often," said Keogh, Leopardstown's CEO, speaking to RTÉ Sport.
"But this one is a little bit different this week because it has been really changeable – Monday there was a chance of snow, there will be rain tomorrow, there's frost coming each night this week and we'll watch that. As we look at it, the forecast now, we're pleased with the position we're in at the moment."
Keogh also said that there is no intention to water Leopardstown before the festival to make the ground softer and more suitable for some of the star attractions to race over.
"The ground on the chase track is good ground, which is roughly where it was at Christmas so it's certainly not hard ground.
"We're used to seeing softer ground than that at this time of year, but this is not normal times," he noted.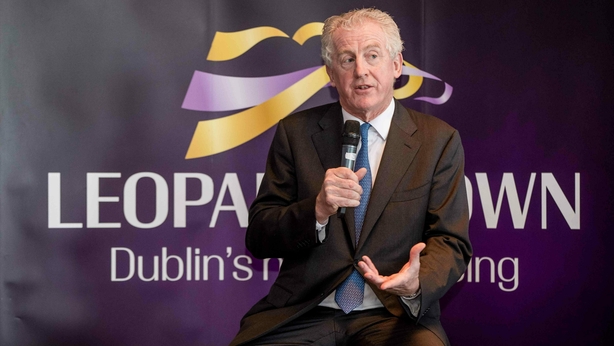 "There's a lot of people talking about watering, but we just don't water during the wintertime.
"We just don't know that short-term or longer-term consequence of doing that. If you get more frost than expected, you've watered it, do you end up in a different situation?
"Watering race courses at this time of year is dangerous. While a lot of people would like it softer than it is at the moment, it is good ground. The hurdle track is good to yielding and it's a lovely track so we're presenting a lovely track and I don't have any concerns about the ground."
Keogh also assured rugby fans that they'd be able to watch Ireland's Six Nations opener with England, which kicks off at the Aviva Stadium at 4:45pm on Saturday, at Leopardstown once the racing is over.
Watch live coverage of the Dublin Racing Festival on RTÉ 2 and the RTE Player from 12.40pm on Saturday, 2 February and from 1pm on Sunday, 3 February. Listen to live updates on Saturday Sport and Sunday Sport on RTÉ Radio 1.