Have you ever driven to work with a friend comfortable in the knowledge that were something to happen to you today, they could at least drive your car home?
Jockeys are athletes, self critical and self-deprecating beings, who have an innate ability to keep pressing forward. It's all they know. To stop is to be overtaken. To show weakness is surrendering to the fierce competition sitting beside you on the weigh room bench.
Not many competitors share a small space in which they prepare for battle but then again, there is no gladiator quite like the jockey.
Friends in the weigh room but fierce rivals on the racetrack, jockeys fit themselves with much more than colourful silks and protective armour ahead of a race.
From the paper white pants to a rock solid mentality, a jockey doesn't just prepare for one event every few months – this is 52 weeks a year and if you want a vacation, then you're better off to wait until you get hurt or at least earn a suspension!
Pre-race you have some tactics in mind but the jockey isn't the boss. The owners are the people who keep the circus in town and for that reason it's imperative to perfect the parade ring chat – sociable but focused on the task at hand.
Confidence is key.
Owners and trainers put their confidence in you to get the job done. You must be ready to fight for them on the front line.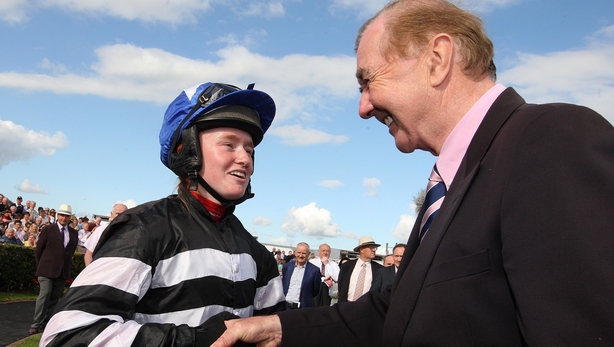 A plan is formulated during the preliminaries but once given the leg up, you're in the driver's seat. The unwavering will to win compounded by the trust placed in you by owners, trainers, grooms and punters alike must all be placed in the back of your mind.
Think clearly, find a rhythm, read the race, see the gaps - leave nothing behind.
The aggressive jostling for positions at the start doesn't go your way. The tapes go up and Plan A is no longer an option. What happens now? Don't panic. You start slipping down the alphabet as your horse makes a few frightening jumping errors and by halfway you decide it's a lost cause.
Instead of looking for the win you resort to mission "get home in one piece".
Things didn't go to plan but you must greet dejected connections and try to find a silver lining in the gloom. That look of despair on the groom's face speaks a thousand words – don't try to justify that ride.
Hold your hands up and admit it wasn't your finest hour. Vow to do better if given a second chance and walk away with your head down. Say nothing. Weigh in. Next horse. Weigh out. Clean slate. Go again.
This race goes perfectly. Your steed jumps, travels and everything happens in that rhythm you could never find in the previous race. Rivals start to fall back as you wheel out for space.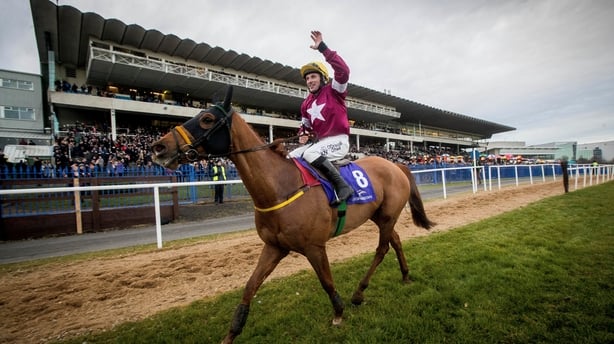 You hit the front and face the wide open expanse of Leopardstown and hear the roar from the stands as you clear the final hurdle. The noise impedes your ability to hear rivals challenging from behind. Don't look back, the line is all that matters.
Will your partner for one last effort as you grit your teeth and ignore the mud stuck in your eyes until there it is - that indescribable feeling of crossing the line in front.
The reason you persevere through the bad days and rush back from the hard knocks. You experience the high that no drug can deliver and return to a hero's welcome in the winner's enclosure. Walk away head held high. Weigh in. Clean slate. Repeat.
Driving home you consider how lucky you are that your friend didn't have to take the keys, grateful you didn't get brought down in the drama of the Paddy Power Chase or get carried out by those loose running horses.
You think of tomorrow's runners and decide how much you can appease that hole in your belly tonight. Your friend kindly tells you to avoid looking at Twitter – the punters didn't take kindly to that first ride.
Tomorrow is a new day.
In your mind nobody remembers what happened yesterday - whether it's good, bad or indifferent. It's an awful feeling, you know?
The inability to satisfy one's hunger for success. Are you unique? Of course not, it's the reason every athlete gets up in the morning.
Jane Mangan will be covering all four days of Leopardstown across RTÉ Radio 1 and RTÉ 2 television.
Joe Stack took a trip to Leopardstown to see how preparations for this year's Christmas racing festival are shaping up. #RTESport pic.twitter.com/t19NmKLBJW

— RTÉ Racing (@RTEracing) December 23, 2018