Irish punters hoping that the Turf Club goes the way of the British Horseracing Authority by rendering the declaration of wind operations mandatory will be greatly encouraged that neither Aidan O'Brien nor Eddie O'Leary object to its introduction.
The Curragh-based integrity body's chief executive, Denis Egan, this week revealed that the declaration of wind procedures, which will be made available to the British public from January 19 next, is on the regulator's agenda.
It has become relatively common for horses to undergo procedures to improve the flow of oxygen to their lungs, which can lead to improved performance among some if not all treated animals. A horse inhales 60 litres of air per stride when at a full gallop.
Chairman of the trainers' association, Noel Meade revealed that he would be against Ireland replicating Britain on the issue as it would be difficult to manage and simply more work for the men and women of his profession.
Given that wind operations being declared would theoretically harm the prospects and reputation of a potential stallion, O'Brien's comments are particularly noteworthy.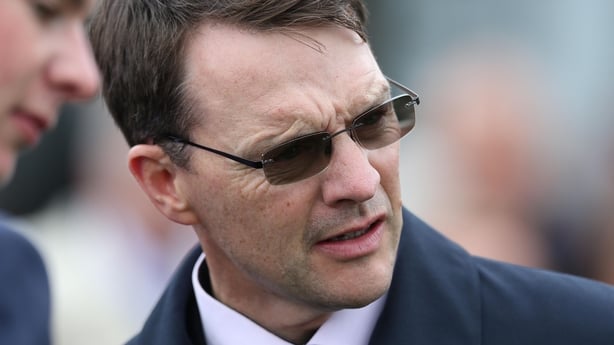 The legendary trainer, who broke a world record this year for Group/Grade Ones in a calendar year, told RTÉ Sport: "This is going to have very little impact on us.
"If the authorities feel that it is right to publicise wind operations, so be it. If horses need a wind operation, they need a wind operation. There's no hard and fast rule."
And O'Leary, brother of Ryanair boss Michael and racing manager to the pair's hugely powerful Gigginstown House Stud, is also happy to embrace a new rule should it help punters – though he has reservations.
"We have no objection to publicising wind operations if it improves a public perception. I would love to know, though, how they intend to police this change as four of the five wind operations mentioned cannot be seen with a standing scope."
Indeed, policing the declaration of wind procedures is a primary reason why the Turf Club has deliberated on making a final decision for so long, according to Egan. Many horses – though certainly not all – can improve form markedly after being operated on for a wind issue.