Decorated jockey AP McCoy has described the prospect of Kempton being redeveloped for houses as "terrible" and expressed his doubts about Sandown being able to fill the breach.
Jockey Club Racecourses, who own both tracks, announced on that Kempton, home of the historic King George VI Chase, is set to be sold for housing, and could be closed for redevelopment "from 2021 at the earliest".
The Jockey Club hopes to invest £500m into the sport in a 10-year plan, with nearby Sandown receiving some significant upgrades as well as being the proposed new home for the King George and a clutch of other big Kempton races.
However, 20-times champion jockey McCoy has expressed his doubts about whether the Sandown surface can take any additional racing.
"There will be a lot of people who will be disappointed. It is terrible we will be losing a grade one jumps track and we can't afford that," he told The Times.
"For grade one horses, indeed any horses, I am not sure Sandown has enough ground to cope with the fixtures it already has.
"It is not wide enough. At this time of year trying to get good, safe ground is paramount. The more racing, the less unused ground you get.
"There is no width around the bottom bend at Sandown, it is very narrow and there is nowhere to expand."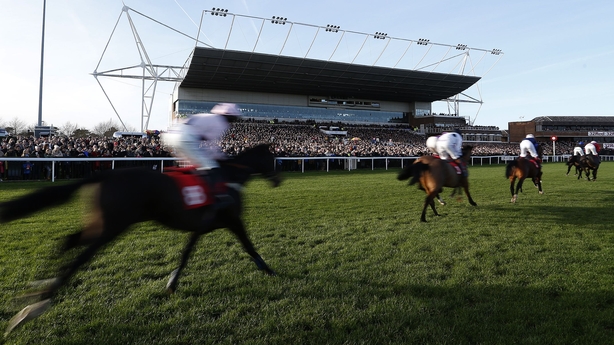 The Kempton estate - on which it is anticipated any future development on racecourse land would be from 2021 at the earliest, subject to a successful planning process - has been submitted for consideration following the local authority's 'Call for Sites' to address unmet local housing needs and a decision to undertake a review of its Green Belt boundaries.
However, the Jockey Club insist Kempton will only be redeveloped if the move will generate in excess of £100m investment and the proposed all-weather circuit at Newmarket is given the green light.
The British Horseracing Authority said it would work alongside the Jockey Club to benefit the "long-term interests of the sport".
BHA chief executive Nick Rust said: "We acknowledge and understand the reasons behind the Jockey Club's announcemen.
"The BHA will work with the Jockey Club in the development of their plans, to ensure that the long-term interests of the sport - and its grassroots - are best served in the coming years, with a particular focus on safeguarding the future health of jump racing.
"It is early days yet, but should Kempton close, its jump fixtures will remain as jump fixtures.