My first introduction to disability came at a young age. My cousin Maureen was born with spina bifida, a condition that affects the spine.
I remember the adventures we shared at our grandparents' farm yard when we were young. Maureen's mum and dad didn't treat her any differently because of her condition, so we as cousins didn't think any different of her back then either.
In truth, she could do most of the things we could do, and some even better, including climbing the tree in the front garden. I always remember how brave she was, pushing herself to climb higher than the rest of us. As she got older, Maureen lost the use of her legs and ended up in a wheelchair. Since then, she has had more operations and spent more time in hospital than she cares to remember. But to this day, she does not consider herself any different to anyone else, she just lives life her own way.
Maureen is a hero of mine, and I have her to thank for an appreciation for disability and the Paralympic movement.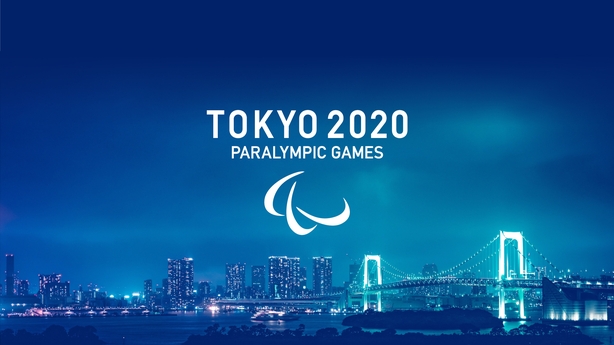 The Paralympics prides itself on pushing boundaries and changing perceptions. Para athletes want to be accepted on their own terms, and this current crop of Irish athletes have had to push themselves to a whole new level on the back of a global pandemic. Team Ireland is represented by 29 athletes competing in nine different sports, which include athletics, archery, canoeing, cycling, equestrian, powerlifting, swimming, shooting, and table tennis.
The pandemic has challenged us all, but this group have had to go that extra yard, finding innovative ways to train amid the chaos of lockdown, to remain focused when your nerve is being pushed to the limit, and to somehow stay motivated when uncertainty lay around every corner. Each and everyone has come through it, and are now get ready for one final push for glory in Japan.
The spirit within the group here in Tokyo is infectious, I guess it had to be to get this far. Some are competing at their third and fourth Games, while others will be making their debuts and stepping into the unknown.
Ireland has competed at every Paralympics except for one, the 1964 staging, which just happens to be the last time Japan hosted the event. Irish teams have always achieved on this stage, and some are among the best ever to compete in Paralympic sports, including the fastest Paralympian of all time, Jason Smyth, who has won five gold medals at three Games.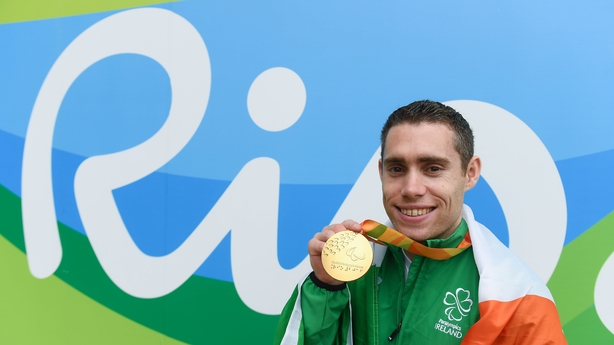 He has run the 100m in 10.22 seconds, and is the second fastest Irishman in history after Paul Hession, who ran a national record of 10.18 back in 2007. Smyth is unbeaten since Beijing 2008, and will be among our big hopes in Tokyo, although he faces stiff competition from an Algerian named Skander Djamil Athmani. Some believe their showdown in the 100m final could be the race of the championships.
The first Paralympic Games were held in 1960 in Rome, featuring close to 400 athletes from 23 countries. But the movement and the event has come a long way since, with participation records set to be smashed here in Tokyo as 4,400 athletes compete in 540 events across 22 different sports.
Most of the sports here have an Olympic equivalent so will be recognisable to most people tuning in from home. Each event has a built-in classification system which groups the Paralympians depending on how their disability impacts their performance. The categories are organised around physical, visual and intellectual impairments recognised by the International Paralympic Committee (IPC).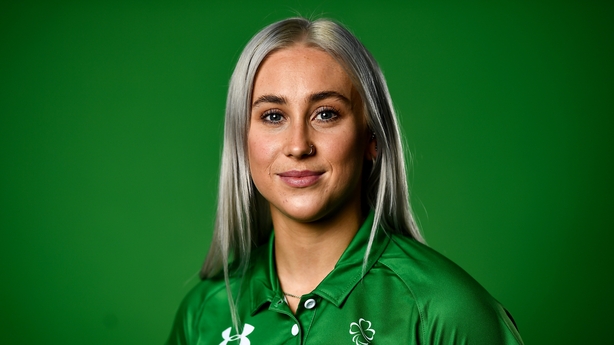 To give an example, sprinter Orla Comerford has Stargardt's disease, a condition that affects her central vision. She will run in the T13 100 metres at the Olympic Stadium. Table tennis player Colin Judge was born with only one arm, and no legs, his classification is TT C3 and will play against athletes of similar disability to himself. While the complex grading system can be confusing, don't let it put you off, once competition gets underway, it will be all very straight forward and easy to follow.
This is my third Paralympics to cover for RTE Sport, and it is always a real honour to be selected to attend. Our late colleague and friend Colm Murray was one of the first members of the Irish media to cover the Paralympics and he championed the athletes and their extraordinary feats long before it began to get mainstream coverage.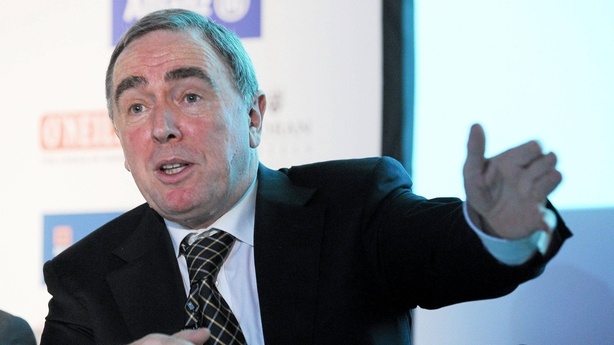 In truth, Colm helped get it there. I always remember him telling me, "the Olympics is the Olympics, some say the greatest show on earth, but it doesn't come close to the Paralympics."
A bold statement, but all these years I know exactly what he meant, this is a spectacle that transcends sport. I think of Colm at each Games, he would be so proud of how far it has come as an event, and of the Irish team who have made an incredible impact in recent years.
Team Ireland has lofty ambitions, and while not everyone will be honoured with medals, their sheer will to be here and be the best they can be, against the backdrop of Covid-19, should be an inspiration to us all.