With the Irish public being urged to maintain social distancing and self-isolate if required, we are increasingly looking for movies to watch, books to read and rooms to clean.
RTÉ Sport is speaking to our sports stars and asking how they're using their time and tweaking their training routines to stay fit and healthy.
Today, it's the turn of Irish para-swimmer Nicole Turner.
---
What's the first thing you do in the morning?
I'm going to be honest and say I'm not a morning person. In the morning, it takes me a while to actually get out of bed when I wake up and even when I do get up I'm not the type of person who can go straight into the kitchen and prepare my breakfast, it takes me awhile to actually wake up and get my appetite.
I try not to go on my phone first thing in the morning and just get up and start my day. Especially at this moment in time in isolation I would have much more time at home but I'm trying to tell myself just because I have extra time at home doesn't mean I should have extra time for scrolling through social media.
What's your favourite exercise?
My favourite exercise would obviously have to be swimming but at the moment us swimmers are the unfortunate athletes in this pandemic as there are no swimming pools open in the country. So I have actually swapped the hat and goggles for a bicycle.
I've been out of the pool for six weeks now. When I first finished up swimming there was no kilometre restriction so I went out and bought myself a new bike and I would do about 20 kilometres a day around the country roads around my house. Obviously then that was restricted so myself and my mam figured out a two-kilometre loop and I would do that ten times just t keep my fitness up.
Is there one particular skill you practice every day?
I tend to get out on my bike around six days a week and then I would do three gyms sessions across the week on top of that. One thing I would tend to do every day is foam-roll my muscles and stretch them out.
Spending much more time at home and going from being in a swimming pool to being on a bike is obviously a bit of a change for my body and therefore it would get a bit tight, so it is important I stretch every day.
Netflix and chill or a nice evening jog?
I have to admit I've never been a person who would put on her running shoes and go out for a jog so I think I will stick to watching Netflix.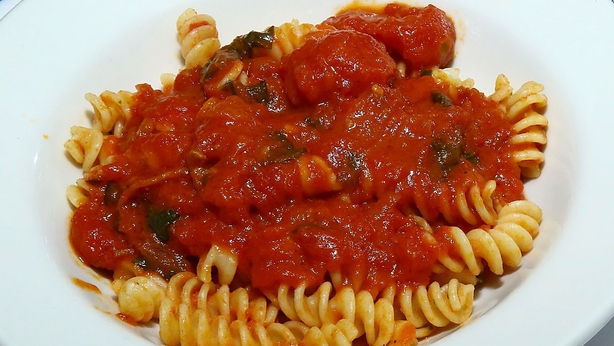 On a scale on 1 to 10, how good are your DIY skills?
I'm going to have to be honest here and say about a 3/10. I live at home with my Mam, Dad and my two older brothers so whenever it comes to any sort of DIY skills I call on one of them to do it for me.
Do you have a favourite pre-training meal to help you through a tough session?
I'm not a fussy eater and I would really eat anything put on a plate in front of me  but if I had the choice it would have to be either lasagna or spaghetti bolognese. Anything with pasta in, I will never say no to.
Name one movie you want to watch
Either the new Spiderman or Little Women. A few of my friends have been to see these in the cinema and they have said they are a must-watch. Now that I am at home 24/7, I have plenty of time to start watching movies and maybe even a few series.
What's the best way to stave off boredom?
Staying active. The majority of us are stuck at home and not going to training, work or school but just because my day to day routine isn't the same anymore doesn't mean I need to sit in front of the TV or be on my phone. I walk my dogs and then when it's nice I go for a cycle. Yes, it is helping my fitness, but it can also be very relaxing and even having a look at the wildlife en route can sometimes be very interesting.
Have you any tips for training at home? 
Stay healthy and try to still have some sort of routine to your days. Remember to eat and hydrate correctly. One thing that I have been experiencing is that I'm not very hungry in the day but my body still needs to be fuelled and hydrated in near enough the same way so I will get the best out of my exercise, and even my rest and recovery afterwards. When you wake, tell yourself that you're going to go for a run or a cycle at such a time, and then maybe do a workout at another time, just so it gives you that bit more of a routine and a purpose.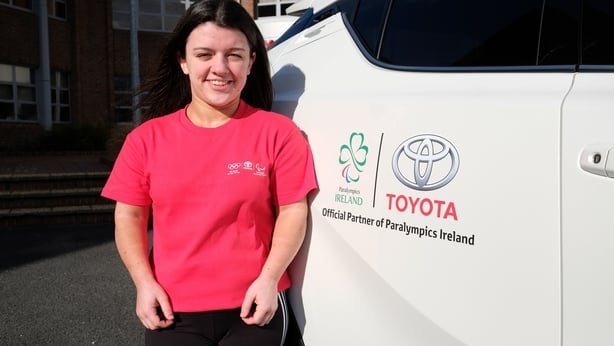 Name one documentary you want to see.
I think Undefeated (American football doc) is the next one on my list to watch.
Have you discovered any new music or podcasts?
I have been listening to  the "As Me with Sinead" podcast by Sinead Burke and then my favourite music would have to be from either Niall Horan or Picture this.
Is there one piece of housework you can no longer avoid?
It would probably have to be cleaning my bedroom. With swimming and everything I would never have much time in my room but now being home 24/7 and spending a lot of time there, I can't have mess around me. I definitely keep on top of tidying it now that I am spending so much time in it.
Favourite room of the house to spend time in?
The middle room upstairs where the TV is. It can be nice and quiet away from everyone sometimes.
Nicole Turner is a Toyota ambassador and a World & European para-swimming medallist.