Ellen Keane rounded off her Paralympic campaign by finishing eighth in the final of the 100m backstroke.
Keane made her trademark fast start from Lane 1, but was soon swallowed up by the faster swimmers in the centre of the pool, eventually finishing eighth in a time of 1:16.27.
The time was almost a second slower than her heat time of 1:15.44, which was a personal best for the Clontarf star and saw her through to the final in seventh place.
"We kind of had a race plan to conserve a bit of energy and really beast the last 25, and that's what I tried to do, but I didn't have the energy I thought I had to do that," Keane told RTÉ Sport.
"I went 1:16 but that's fine, I finished off my Paralympics with a final, so I'm over the moon."
The race was won by defending champion Ellie Cole of Australia, with Spain's Nuria Marques and Hannah Aspden of the USA rounding out the medal places.
Keane's fine performance came despite the obvious fatigue from such a demanding Paralympic programme, which also saw her reach the final of the 100m butterfly and win bronze in the 100m breaststroke, and is the result of some serious work on her backstroke in recent months.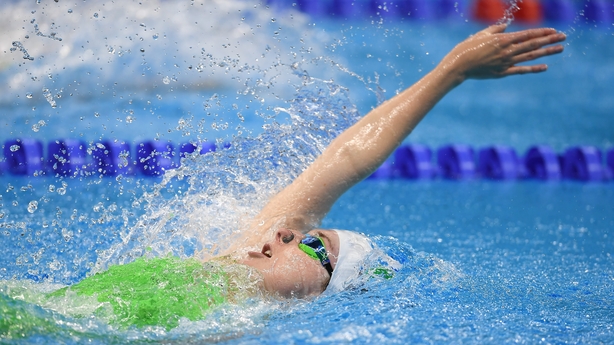 "I've dropped so much time in my backstroke over the past year," she said.
"This time last year I was swimming 1:19s, 1:18s, now I'm swimming a 1:15, so I've made some good progress and I'm excited to see what the future holds for my backstroke."
Still just 21, Keane has already begun thinking about Tokyo 2020 and admitted she would begin planning her next four-year cycle following a long-awaited holiday with her boyfriend.
"I'm just going to sit down with my coach when I go home, Dave Malone, and map out what competitions I'm going to do between now and then and set some times," Keane said.
"It's four years in the future, so it's a long time, I have a lot of preparation to do."
Meanwhile, Laois teenager Nicole Turner has withdrawn from the heats of the S6 100m Freestyle
The event would have been the 14-year-old's sixth event of a intensive programme which has seen her reach five finals and set a series of personal bests.