Hi again from the Paralympic Village, it's been quite a few special days.
Since my last blog we have had the opening ceremony, which was a terrific show, with many performers with disabilities taking part.
Unfortunately, owing to competing within 48 hours of the ceremony, some of my team-mates couldn't attend, the job comes first with us athletes - always.
Personally, the first highlight of the night is when you are in the tunnel and you can see the stands full waiting for the stadium announcer to say Team Ireland.
The countdown: Iran, Iraq and then Ireland. To a cacophony of noise we entered into the Olympic Stadium as one big joint team, there really is a massive bond between us all and it's growing by the day.
We proudly paraded around the stadium, waving to people, and giving an extra wave when we saw a tricolour.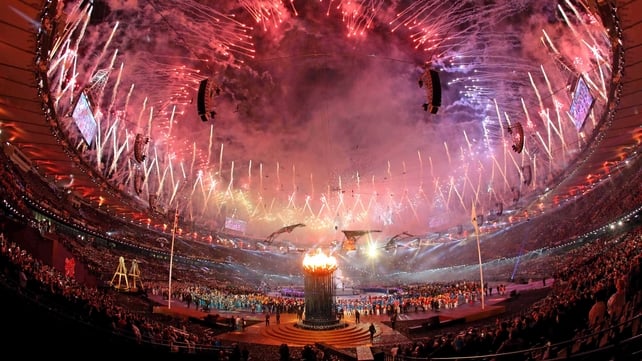 It's an indescribable feeling, but pride is one of the emotions. It was etched on all our faces.
It's such an adrenalin rush to be out there, you soak it all in and then you take your place and watch the rest of the spectacle.
With the speeches and oaths taken, it was time for the torch to light the flame.
It's then you really say to yourself that I am a Paralympian. I am elite. I am an ambassador for Ireland. I am the minder of this jersey for the next guy, so I must perform with pride, passion and above all honour.
When the ceremony was over, it was back to the Village, but still on a high from the night's events.
On the training front, everything has been going well, the last bits of the four-year jigsaw are being put into place.
The body is ready, the mind is focussing, but not so much that you get mentally drained.
There will be plenty time for the mental build-ups within the last 24 hours.
There are so many Irish volunteers working here, that it really is a home games. I even met one at the training ground who was from my old school in Limerick. 'Tis indeed a small world.
Finally, I wish to pay tribute to my four colleagues Bethany Firth, Darragh McDonald, Jason Smyth and Michael McKillop, who have all tasted medal success, and not just any medal success, but gold.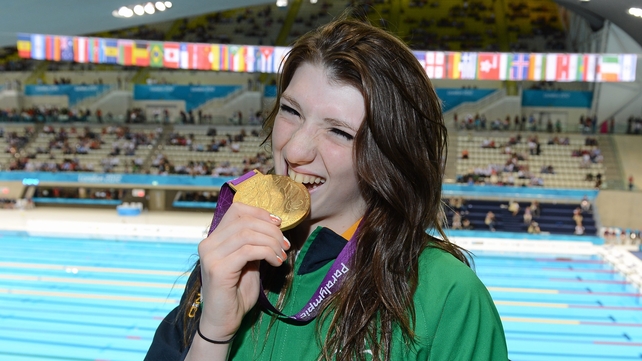 To the four of you, Paralympic champions all, my heartiest congratulations and my deepest admiration.
The pride of being in the stadium tonight hearing Amhrán na Bhfiann not once, but twice, was so amazing it was a most magical super Saturday.
Your triumph has lifted Team Ireland on to a new level, we can all feed off of your success.
We know there is more to come from this team so until my next blog: watch this space.