One way or another, motorsport was always going to find Keith Donegan.
Coming from a family steeped in racing and having been a regular at trackside from the age of three, the Navan native had big ambitions. Like many youngsters, Formula One was the ultimate dream.
And he quickly set about trying to make that a reality, karting from the age of nine, working his way through the Irish Championship for a couple of years and then across to the UK to further his development.
"I wanted to measure myself against where the competition was, so we went to the UK. We were very much under-funded compared to a lot of the other guys," the 25-year-old tells RTÉ Sport as he reflects on a journey that began with driving ambitions and is now centered on being the team owner of RPM in the Formula Regional European Championship by Alpine (FRECA).
Among the competition on the karting scene that Donegan recalls racing wheel to wheel against at that stage were current Formula One drivers like George Russell and Alex Albon.
"I suppose the level they were at and the funding that they had meant they were in the seat all the time, so I moved onto cars pretty quickly at the age of 14 and then I did two years racing cars in the Ginetta Junior Championship," he says.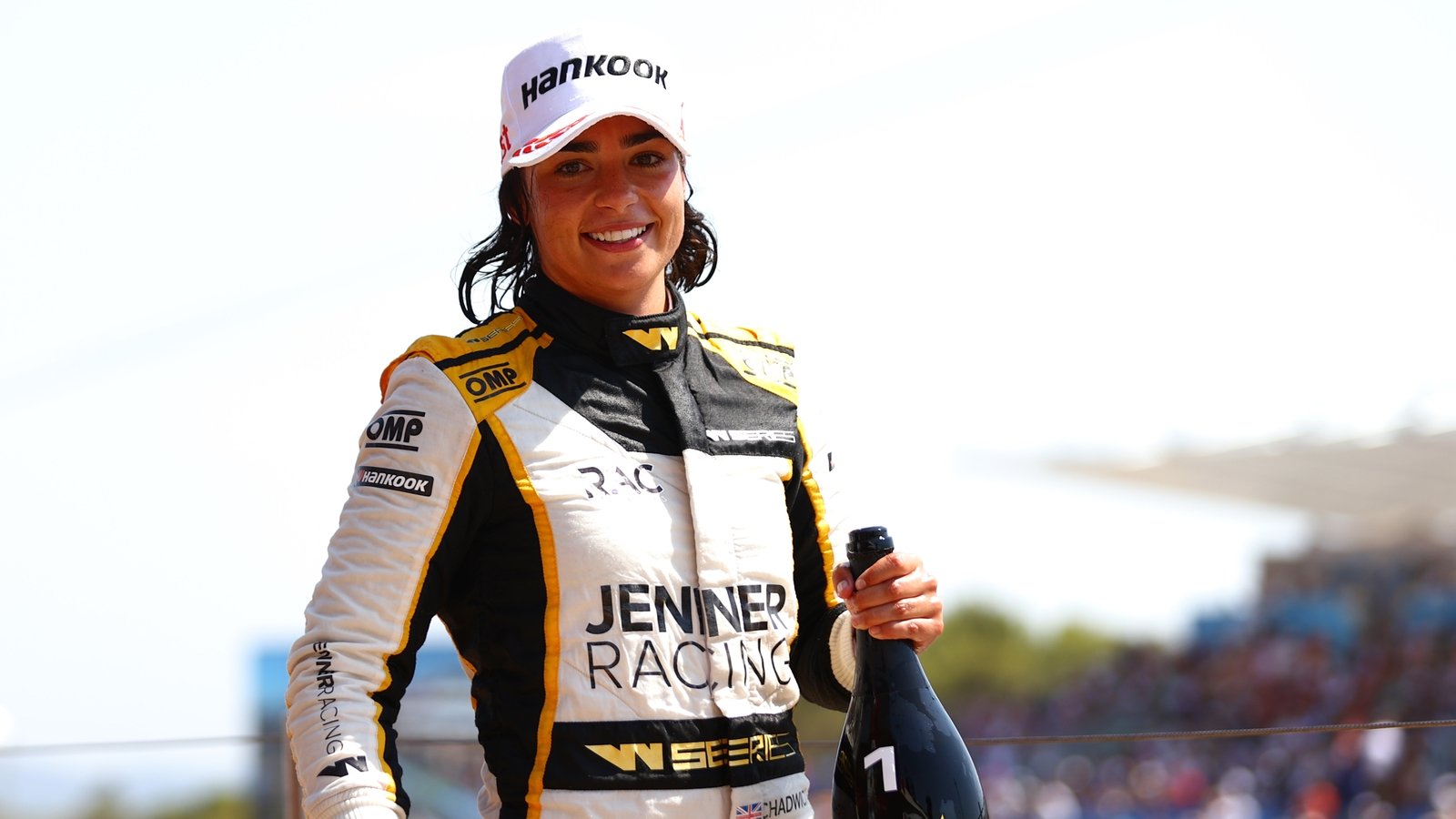 Donegan made a strong impression, finishing second in the 2013 standings in a season that featured the soon-to-be three-time W Series champion Jamie Chadwick, her brother Ollie and also Will Palmer.
"Lando Norris (current McLaren F1 driver) did it the year after and he was third. The year I did it, Will Palmer was third. His father actually owned three of the circuits so he would fly in by helicopter after school to test and I wouldn't have seen the track from the year before," he says.
"My whole career was fueled on passion and dedication towards it and I was always coming from being the underdog or being in a worse situation than other drivers."
With funding and budgets proving increasingly prohibitive, Donegan put the brakes on his career to focus on his studies, going onto earn a business degree at Trinity College.
But although he had been "totally retired" in his own mind and had accepted that "the Formula One dream had gone" by the time he was 20, the lure of the track did bring him back after three years away.
Racing in Formula Ford over in the UK, quick progress, including a second place at the prestigious Formula Ford Festival at Brands Hatch, meant he took a shot at the Mazda Road to Indy Shootout, winning a $200K scholarship.
That allowed him to race in US F2000 for most of 2018 which he feels was a "mistake" in hindsight. Outside of the scholarship funding, he needed to bridge a gap to match a budget of up to $700K and coupled with the different approach in America, it spelled the end of his progress.
We need your consent to load this comcast-player contentWe use comcast-player to manage extra content that can set cookies on your device and collect data about your activity. Please review their details and accept them to load the content.Manage Preferences
While he has largely parked the driving after that "second retirement", the period in Formula Ford, USF 2000 and his business studies have fueled his desire to stay involved as a team owner and those experiences, including learning from past mistakes, have proved useful in helping him get started.
"It was a brilliant learning year for me because I learned everything about motorsport, not just the driving end," he explains.
"I did everything from start to finish. So I drove the truck to the races, I loaded the car into the truck. I made sure all the organisation and preparation was done, I built the engines myself, I prepared the car myself, so I got a great insight into both the operations of what you need to do to run a car and also what you need to do to prepare a car."
After finishing his degree, he worked in the family business in Meath for the past four years in order to raise enough funding to invest into a racing project.
He then took the plunge in founding an entry called Race Performance Motorsport. This came about after buying the team from an entry called DR Formula who had a pre-existing partnership with RP Motorsport and had already been running in FRECA which sits below F3 in the ladder towards F1.
"To buy in was about half a million, so a lot of money," says Donegan.
"It's a lot of investment but it's something that I had just been working towards for the last four years since I stopped (driving). Probably by the end of the year, we'll be close to €3 million invested in the overall project. The other teams, the likes of Prema would be owned by the second wealthiest family in France, where €3 million would be like a drop in the ocean. So for me it's a huge, huge stretch and a huge risk and putting everything on the line so I have to make it work."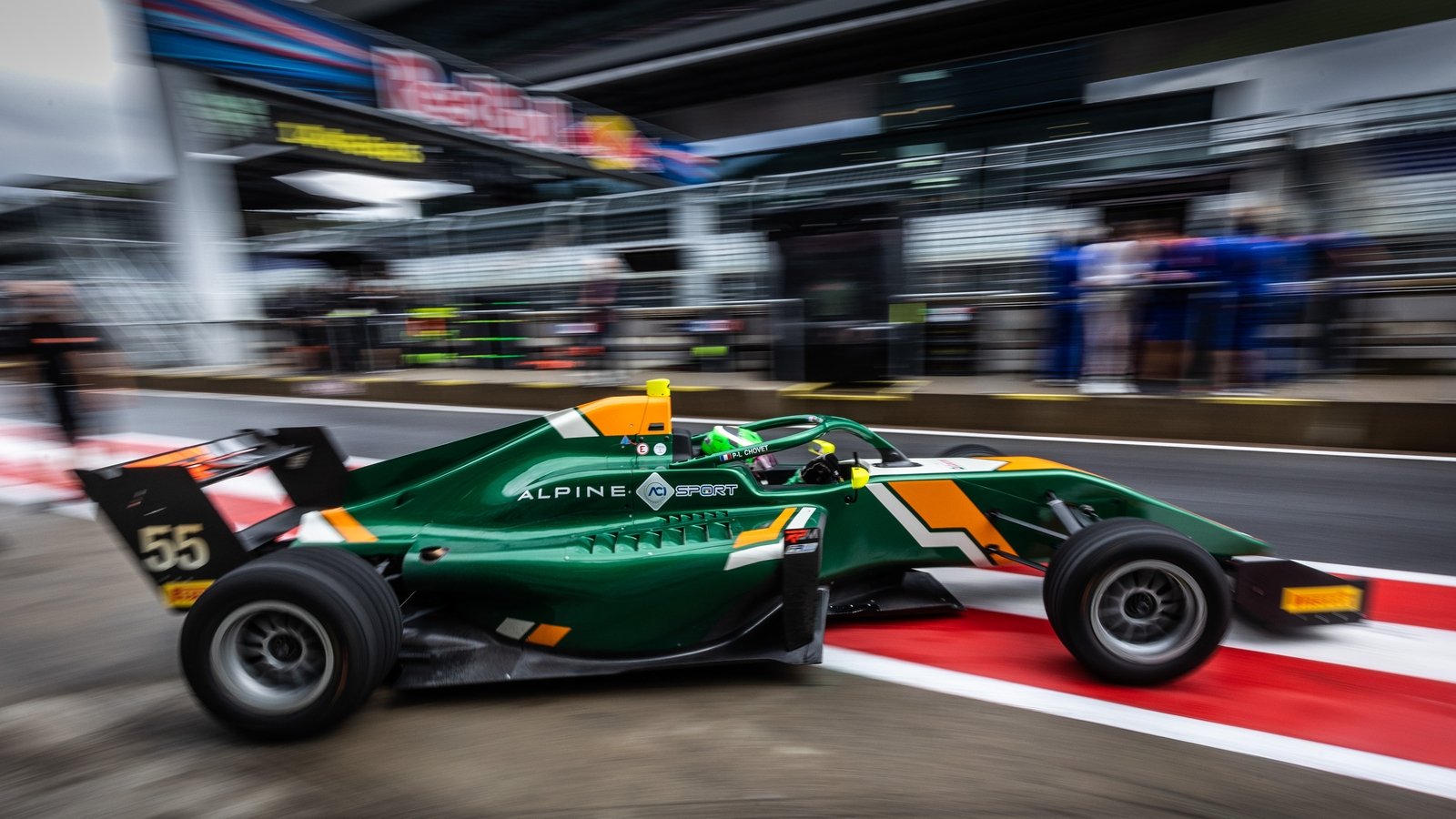 The Italian-registered RPM is based in the city of Piacenza, as was its predecessor, and part of the initial investment is focused on new facilities including a driver development centre and a simulator which itself costs around half a million euro, as well as factoring in inflation and rising fuel costs.
Despite being relatively late to the party in terms of preparation for the 2022 season, progress has been made on track with regular points finishes since the fifth round of the championship and the high has been a podium finish at Austria's Red Bull Ring in mid-September thanks to French driver Pierre-Louis Chovet and RPM currently sit eighth in the team standings. That is a marked improvement from the zero points and last place finish picked up by DR Formula in 2021.
Donegan drove one of the two cars in the early part of the championship, which wasn't the initial plan, but has since taken a definitive back seat to take a hands-on role in focusing on running the team with the input of experienced sporting director Roberto Cavallari and developing the drivers.
The longer-term goal is to give opportunities to budding Irish drivers to match the very deliberate green, white and orange of the RPM cars' livery.
"I'm very Irish and proud to be Irish. I would have always flown the flag when I was racing myself and I wanted that to be part of the team," he says.
"My goal is to be the next Jordan and that's why I've everything branded in the Irish colours because I wanted to be like 'we're an Irish team'. We're trying to be the new Jordans.
"I want to run in the team, drivers who have potential. I'm not looking for superstars because I think I can develop drivers enough and work with them to get the most out of them.
"So I have a soft spot obviously for Irish drivers and I want Irish drivers to be successful so it would be a good success story to have an Irish team with an Irish driver winning the European Championship. That would be my goal."
We need your consent to load this comcast-player contentWe use comcast-player to manage extra content that can set cookies on your device and collect data about your activity. Please review their details and accept them to load the content.Manage Preferences
Irish involvement in the upper echelons on the road to F1 has been very limited since the retirement of Eddie Irvine and the end of the Jordan Grand Prix era in the mid-2000s.
The pathway to get there from this island has also become tougher. Where once the optimal experience was a case of rising through the Formula Ford ranks at home and then in the UK, shining in the Formula Ford Festival and then heading on a route via F3000 or F3 – easier said than done of course – it's "a lot more drawn out" now according to Donegan. And that's not even factoring in the main lubricant in motorsport other than the actual fuel: money. He also feels the context in Ireland has been different in comparison to countries like the UK, France, Italy or Germany where it's far more embedded culturally and in terms of access.
Donegan says: "I think in Ireland, there isn't a very strong motorsport culture. I think what Eddie Jordan did for motorsport was brilliant in Ireland around the end of the '90s and with Eddie Irvine there was a lot of attention on motorsport.
"When I was racing, no-one was interested in motorsport. So it's extremely difficult for Irish drivers to get backing and to get sponsorship compared to an English driver.
"Also, you have the issue of where if you're French, Spanish or English, the companies that you're looking for sponsorship from are way bigger because the market is so much bigger in the UK and in Europe. That is a hindering factor for young drivers in Ireland."
There are some green shoots. Netflix's Drive To Survive coupled with a dramatic and controversial 2021 F1 championship has grown motor racing's footprint in this country, while Offaly's Alex Dunne is an example of a young driver making strides, having recently been picked up by the Italian automobile federation to join its annual Ferrari Driver Academy scouting camp.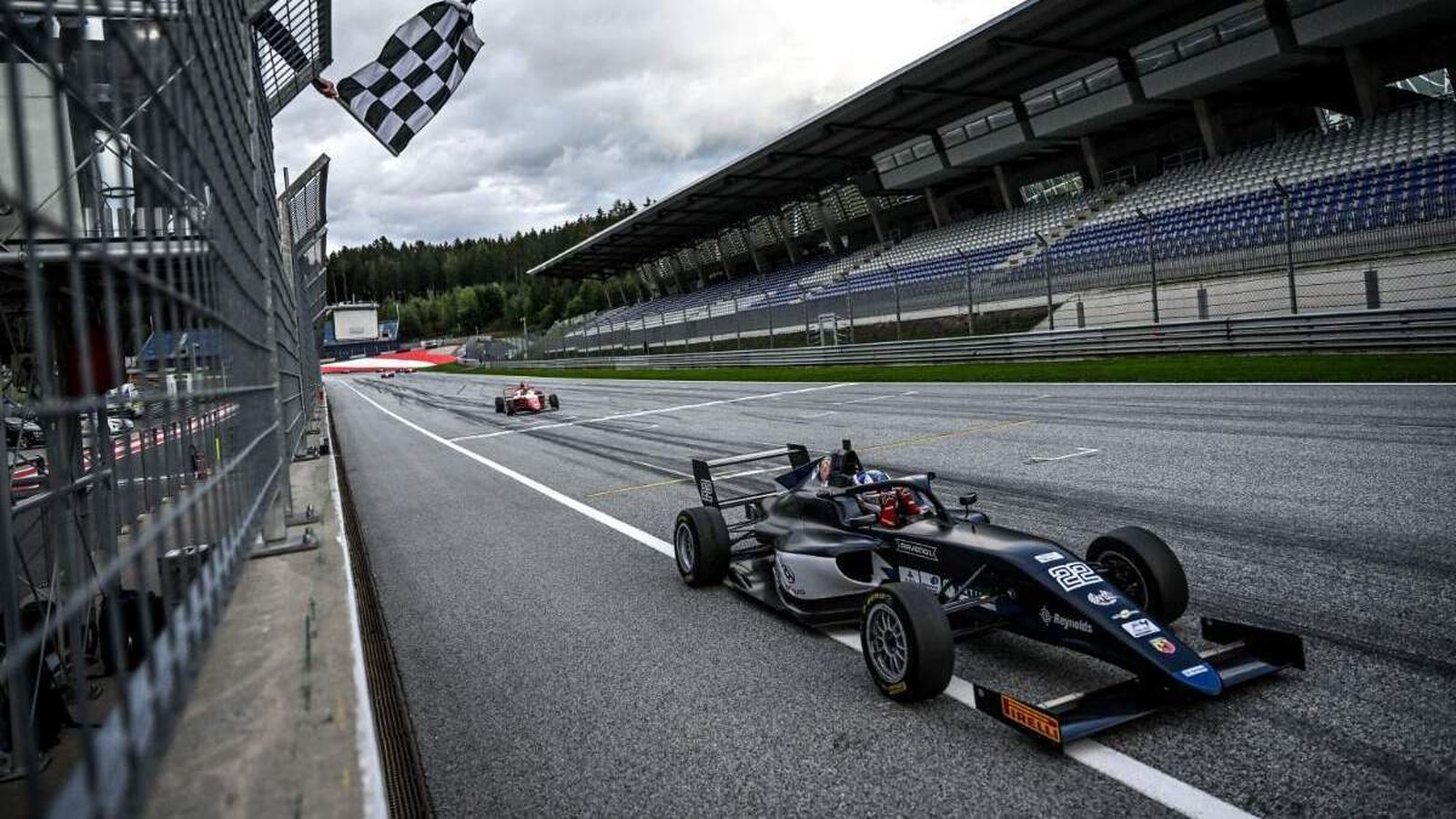 "Alex is a very good driver and I've been speaking to his father quite a lot at the races," says Donegan who feels the 16-year-old's next move will potentially be to FRECA for 2023, although there is also the possibility of moving to the upper class of FIA F3 to move up the ladder more quickly with the aim of trying to reach F1 at an optimal age if all goes well.
"If he did FIA F3 next year and skipped FRECA and then he went to F2, he'd be 18. In my opinion, 19 would be better so it would be better for him to do one year of Formula Regional and then one year of FIA F3 because in this championship, Formula Regional, they get a lot more seat time than you do in FIA F3."
Donegan also cites Adam Fitzgerald, who like runaway championship leader Dunne is in British F4, as another young Irish driver with "really good potential" and he has been in touch with the Galway native in regard to possible interest in moving up to FRECA next year.
"I'm able to relate to him a lot because we're both Irish and we speak in the same racing language and I think I could work with him and I can see potential in what he does," he says.
"I basically am pushing to get an Irish driver into one of the seats (at RPM)."
And with more lead-in time for preparation for 2023 compared to the restricted build-up to this year, Donegan is hopeful that RPM can build on a solid first year in FRECA before any thoughts turn to ambitions further up the ladder towards F1.
"For the next two years, I'm going to focus all my energy on FRECA because it's a new team and I'm trying to build a brand and a reputation. I want to come in and win and I want to be fighting for the championship, so that's my plan for next year and for the following year as well. Then hopefully at that stage I'll have proven myself enough that I can get an investor or sponsor that can take RPM to the next level into FIA F3 and F2."
Main image: Keith Donegan at the Zandvoort round © 2022 Sebastiaan Rozendaal / Dutch Photo Agency