It wasn't until the last 20 seconds of the game that the final of the Irish Men's National Water Polo Cup was decided in Limerick's University pool last night.
Belfast's Cathal Brugha broke the hearts of their Galway opponents Corrib, with a goal from the last chance of the game to win 10-9 and complete the League and Cup double.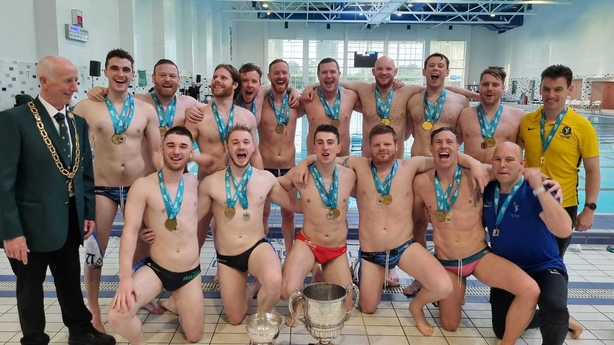 The women's final, an hour earlier, was won by perennial champions St Vincent's from Dublin.
They took the national title by a score of 8-2, which did not reflect the grit and determination of their Drogheda rivals who were unlucky not to convert more of their chances.
It was the Vincent's Women's 10th consecutive title. If there's something in the water around the club's Glasnevin heartland then unfortunately the Vincent's men aren't drinking it.
They were knocked out by Brugha on their way to the second consecutive title.
The intensity of the Women's final was apparent when it had to be stopped due to an injury to the Vincent's keeper who had to leave the water to recover.
Water Polo is a minority sport but one that is all island and played by a small group of clubs from all over the country.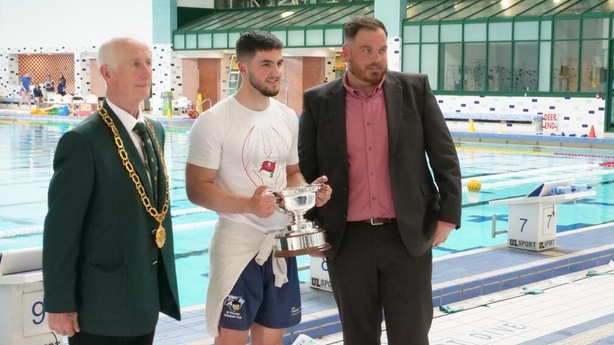 The Irish Senior Cup which is held over four days every year in deep water 30m pool pitches is the sport's version of the All Ireland final.
But Irish Water Polo and Swim Ireland also uses the occasion to recognise its "all star" teams and individual sports men and women.
Watch back the closing stages of the tournament here.
Women's Team of the tournament:
1. Danielle Clemmer (Drogheda)
2. Christine Farrelly (Drogheda)
3. Simona Herbaj (Drogheda)
4. Lisa Kelly (St Vincent's)
5. Kate Hynes (St Vincent's)
6. Laura Murphy (St Vincent's)
7. Sophie Moran (Tribes)
Women's MVP of the tournament:
Lisa Kelly (St Vincent's)
Men's Team of the tournament:
1. Stiofan McMahon (Cathal Brugha)
2. Jonathan Donnelly (Cathal Brugha)
3. Eoin Nolan (St Vincent's)
4. Adam Caulfield (Corrib)
5. Michael Murphy (Corrib)
6. Kyle O'Kennedy (Corrib)
7. Caleb Bowden (Clonard)
Men's MVP of the tournament:
Jonathan Donnelly (Cathal Brugha)
Young Player of the Year
Alex San Emeterio (St Vincents)
Full results: Saturday 14 May
Women
Semi-final: Drogheda WPC 11 v 2 Tribes WPC
Semi-final: St Vincents WPC 14 v 4 Cathal Brugha WPC
Final: St Vincents 8 v 2 Drogheda
Men
Semi-final: Cathal Brugha 10 v 7 St Vincents
Semi-final: Corrib 12 v 5 Clonard
Final: Cathal Brugha 10 v 9 Corrib