They say never go back. Well, quite a lot do. The returning manager, who either proves to be the saviour, or that soul who can't sprinkle the magic again.
In the days after it was confirmed Jack O'Connor is back for a third stint in charge of the Kerry senior footballers, it's fitting that we look at this particular sporting species.
Before O'Connor was handed the keys to the Kingdom again, another manager, in a different code, was also returning for a third time as the Dutch FA turned to Louis van Gaal.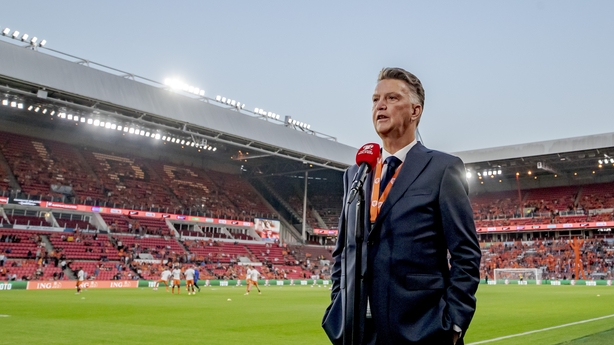 The Netherlands, after underperforming at Euro 2020, believe Van Gaal is the man that can take them to next year's World Cup finals. Results so far have been positive, with seven points garnered from nine under the watch of the 70-year-old coach. The Dutch currently lead their qualifying group.
Irish fans will remember Van Gaal's first period in charge and that 2002 World Cup qualifier at Lansdowne Road. In advance of the game the Dutch had already booked flights and hotels for a play-off and for the finals themselves in Japan and South Korea. Such overconfidence was no doubt a motivating factor for Mick McCarthy's side in front a passionate crowd at the Dublin 4 venue.
Despite Gary Kelly being sent off just before the hour, the Irish would not be unbowed. Steve Finnan picked out Jason McAteer for the game's only goal - a superb finish from a player who was, at the time, unwanted at his club Blackburn Rovers.
A dark day for Louis van Gaal.
Redemption came with success at Eredivisie outfit AZ Alkmaar. At Bayern Munich, he led the club to a Bundesliga title and a place in the 2010 Champions League final. In 2012, he answered his country's call after three defeats and a swift elimination at the Euros. Van Gaal steered the Dutch to the 2014 World Cup semi-finals, where they lost out on penalties to Argentina.
And then came two years managing Manchester United. Ed Woodward commented on "a real positive energy and buzz around the place" upon Van Gaal's arrival. Performances, however, throughout his tenure were mixed, with players becoming increasingly incensed by the manager's tactics.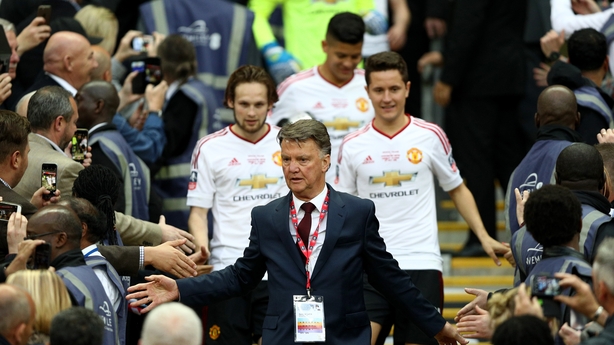 Van Gaal's sacking at United came two days after the club defeated Crystal Place to win their 12th FA Cup. Retirement beckoned. Or so we thought. The Dutch FA have clearly gone for the tried and trusted after Frank de Boer's short, but uninspiring time in charge. They have also gone for a man who does not lack confidence about his own ability.
"I think if I was the Dutch Football Association, I'd also have approached me," Van Gaal said at his unveiling.
"It might sound a little melodramatic, but I think experience is now very important because we do not have any time."
Van Gaal has a talented squad at his disposal - a squad not only good enough to reach the 2022 finals in Qatar, but one that can go deep in the competition.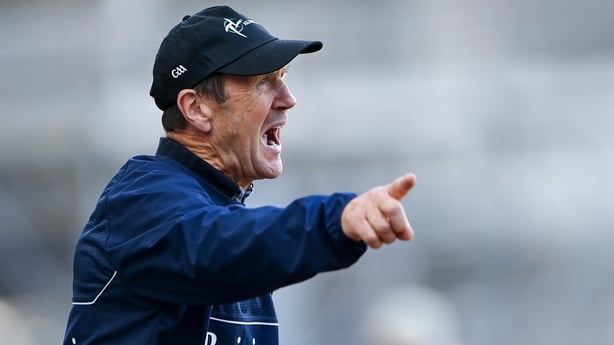 And that brings us nicely back to Jack O'Connor. He also has inherited a talented squad, and will be expected to land Gaelic football's ultimate prize in 2022.
Like Van Gaal, O'Connor possess a ruthless streak and is not constrained by any negative thoughts concerning his own ability. As a manager, he doesn't strive to be anybody's friend, a point highlighted in the books brought out by players he managed during the 2000s.
The Dromid native sees himself as an 'outsider' in the Kingdom footballing fraternity. He never got to wear the Green and Gold jersey and never played for one of the county's top clubs. Yet he was always an astute observer of the game. He made his name coaching schools and colleges and then worked under Páidí Ó Sé, before assuming the top job in the autumn of 2003.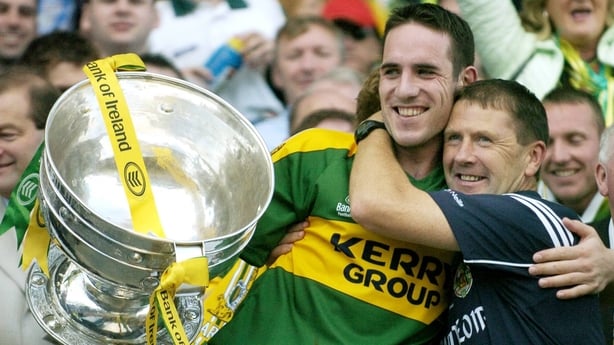 The following September, Kerry were All-Ireland champions. More Sam Maguire glory came in 2006 and 2009. League titles, two minors and U-21 All-Irelands were also delivered. Kieran Donaghy and Paul Galvin were players who found a new lease of life under O'Connor's stewardship.
For the last two seasons, O'Connor tried to work his magic in Kildare. In truth he had some success. The Lilywhites will begin next year in the league's top flight, this after being competitive against the Dubs in a Leinster final.
However, only days after Kerry lost to Tyrone in that All-Ireland semi-final, O'Connor, speaking on a podcast, admitted to "an allure" to taking the Kerry role once again. He knew the Kerry board may come calling, and call they did. O'Connor also knew that Kildare would be somewhat irked at his swift departure. But that's life.
The footballing world has changed a bit since O'Connor last called the shots for the Kerry seniors in 2012. Following the defeat to Donegal in that year's All-Ireland quarter-final, O'Connor reflected that Jim McGuiness' side "played the game on their terms".
Kerry will expect to be the standard-bearers next season; the side to call the tune, the side that won't be left overly exposed, the side that will make the right options when a score of any kind is on.
O'Connor's third coming will be closely watched.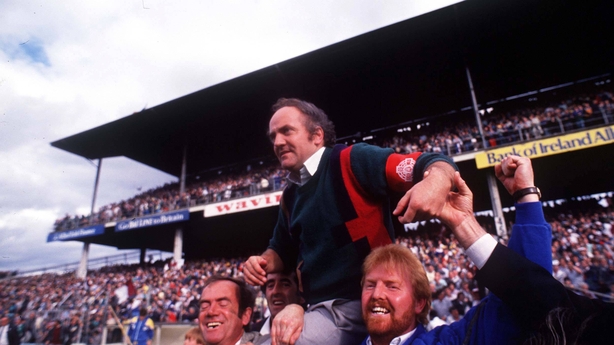 In hurling, Cyril Farrell was synonymous with Galway's success in the 1980s, guiding the county to three All-Ireland titles during that decade. That success came across two periods at the helm. Farrell was again persuaded to take the top job in 1996, but successive defeats to Kilkenny and Waterford at the All-Ireland quarter-final stage brought a somewhat inauspicious end to his managerial career.
Brian McEniff had five spells in charge of the Donegal footballers, the first two of those was as player-manager, with the county making a breakthrough with Ulster title success in 1972 and '74. McEniff, a well-known hotelier, was the man who guided Tir Chonaill to their maiden All-Ireland title in 1992.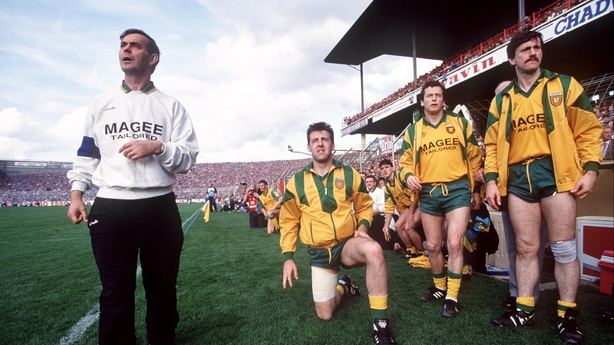 As county chairman in 2003, McEniff was having difficulty in finding a suitable candidate to manage the county seniors. He eventually took the job on himself. An early Ulster championship defeat was followed by a successful run through the qualifiers and a place in the All-Ireland semi-final, where Donegal narrowly lost to Armagh. McEniff also had a 25-year spell in charge of Ulster's Railway Cup team.
In Cork, Billy Morgan had three spells at the helm, first as player-manager in 1981. He was back in 1986 as the Rebels sensed, with Kerry's power fading, that their time was coming. A successful period followed with a run of four Munster and two All-Ireland titles. Further provincial gain followed before Morgan stepped down after the 1996 season.
The Nemo Rangers clubman was back at the helm in 2003, taking over a young side with potential. Kerry would prove too good in Munster, but Cork would eventually make progress in the qualifiers and in 2007 they reached the All-Ireland final, where the Kingdom proved too good. Still, Morgan had sown the seeds for Sam Maguire glory when it did arrive under Conor Counihan's watch in 2010.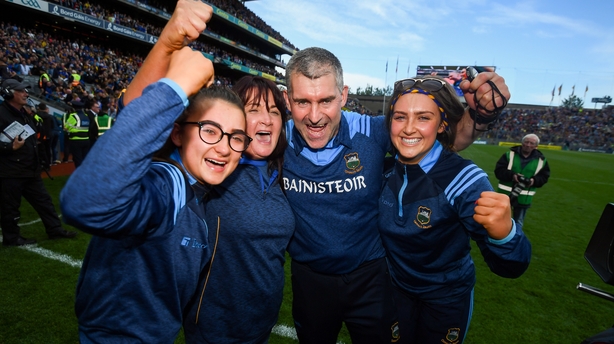 Elsewhere in the GAA, Liam Sheedy and Canon Michael O'Brien delivered hurling's biggest prize for Tipperary and Cork respectively after spells away. Less successful was Michael 'Babs' Keating when he returned to the Tipp job in the 2000s. A strained relationship with a number of key players, most notably, Brendan Cummins, brought about much unhappiness in the camp. Keating's stay was short.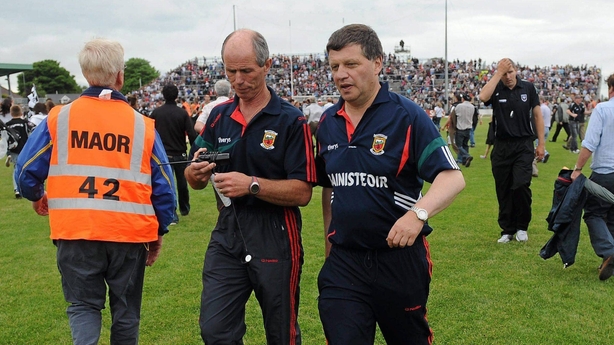 After delivering a famous Connacht title with Leitrim and then taking Galway to two All-Ireland wins, hopes were high that John O'Mahony could inspire Mayo when he returned for a second stint in 2007. It never really happened for Johno, with defeats to Sligo and Longford in the 2010 championship bringing an end to his inter-county management career.
Switching codes again and Pat Devlin was the Bray Wanderers manager on four separate occasions from 1985 to 2013. Winning the inaugural First Division in 1985-86 and FAI Cup success in 1990 and 1999 were the highlights from Devlin's long association with The Seagulls.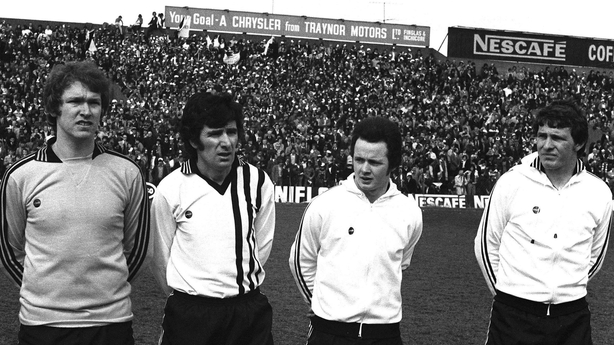 Jim McLaughlin is one of the League of Ireland's decorated managers, but in his second spell at Dundalk (1997-99) he could not prevent the club from slipping into the First Division.
In England, Matt Busby came back for a short time in charge of Manchester United after Wilf McGuiness' tenure did not work out. Busby led the club to a mid-table finish in the old First Division in 1970-71.
Steve Coppell was Crystal Palace manager on four occasions from 1984 until 2000. Reaching the FA Cup final in 1990 and a third-place finish in the First Division a year later were the highlights.
The late Howard Kendall had three periods in the Everton hot seat, none more successful than his time in charge from 1981-87, where he led the club to two league titles, an FA Cup and a European Cup Winners' Cup. Only for the ban on English clubs, post Heysel, who's to say the Toffees would not have won a European Cup?
Kendall's subsequent spells in charge was more concentrated on saving the club from relegation.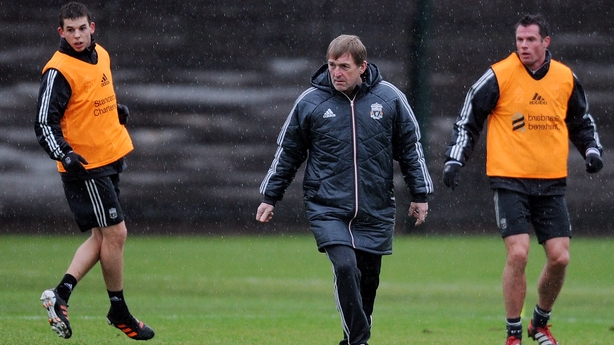 Kenny Dalglish answered the Liverpool call to take over from Roy Hodgson in January 2011. A month later he brought Luis Suárez and Andy Carroll to the club. Performances under 'King Kenny's' second coming were mixed, despite winning the League Cup and reaching the FA Cup final in 2012.
Jose Mourinho was 'The Special One' when he arrived in the Premier League in 2004. Subsequent league titles with Chelsea delighted the fans, though Mourinho's uneasy relationship with owner Ambramovich led to a parting of the ways in 2007.
The pair reunited in 2013, with another league title delivered at the end of the 2014-15 season. A poor start to the subsequent campaign saw Mourinho get the sack just before Christmas.
Other English managers who came back were Harry Redknapp at Portsmouth and Kevin Keegan at Newcastle.
Guus Hiddink was the man who steadied the Chelsea ship after Mourinho's second departure. The Dutchman had earlier managed the Londoners in 2009, leaving them an FA Cup as a going-away present.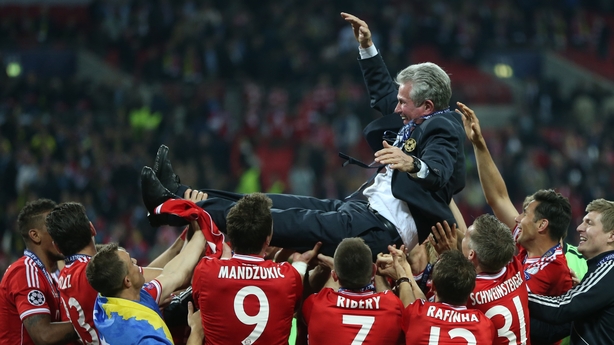 In Germany, Jupp Heynckes had four spells as Bayern Munich boss in periods from 1987-1991, 2009, 2011-2013 and 2017-2018. The penultimate term saw Heynckes deliver a famous treble, culminating in a Champions League victory against Borussia Dortmund at Wembley.