Last weekend I got back into the Adelaide Crows squad against Gold Coast Eagles and it's just in time for an important three weeks in the race for the AFLW Finals Series.
It was my first game back for the Crows since the concussion so it was good to get back into the squad.
I was in a new role of wing rotation. It was definitely a different challenge and a new structure and position to learn.
Previously I've played in a half-forward role and a little bit at half-back but the wing is a little bit more of a covering role. The wing does the defending when you're under the pump but it also works up in the attack as an extra forward, so if you compare it to GAA it's kind of like being a midfielder, as in you're both defending and attacking at all times.
It's one of those positions where you're always running. You clock up a lot of miles because you're always covering the defence and keeping the width on the ground so the ball can be spread across.
In general play, it's a role that I understand quite well but the structural stuff is always a little bit more difficult because you're involved in the structures with the midfielders within the stoppages and that's something that is very new to me because we don't have too many structures within the GAA or football.
So trying to learn all those and get my head around being in the right starting points and getting to the right spots is something that I've struggled with and probably will keep struggling with until I get more game-time and getting more exposure.
But I've dabbled a little bit in that position before in the last couple of seasons, but last week was the first time where I was specifically on the wing rotation.
I did find it hard to get into the game at times and feel like I was making an impact but it was good to be back out there and we had a substantial win against Gold Coast and the team played brilliant, especially in offence.
Up next this Saturday is our seventh game of nine in the league away against Melbourne and while I have travelled, I am only in Melbourne as a travelling emergency so I'm not actually on the squad for the weekend.
I'll only get the opportunity to play if one of the girls pulls up sick or injured between now and game-time - so it's highly unlikely that I'll get in.
Two exciting names will be back for our Melbourne clash 🤩#crowsalfw #weflyasonehttps://t.co/1CYwryp7NB

— Adelaide Crows AFLW (@CrowsAFLW) March 12, 2021
Melbourne have three Dublin footballers in their team in the shape of Sinéad Goldrick, Niamh McEvoy and Lauren Magee but I actually don't know them very well at all because in my time playing with Clare, we had one year at senior and then we got relegated into the intermediates.
So I have never properly played against them in recent years since I started playing in 2010. I've come across Lauren a little bit in college football when playing with UL against DCU, but the other two not as much.
But I've watched them playing at Croke Park and winning the All-Ireland. 
The weather at the moment should suit all of the Irish contingent in the AFLW. There is rain expected on Saturday in Melbourne and temperatures are reasonably cooler than at other times.
It's already a messy game with the oval ball but when there is rain it becomes so unpredictable because the ball doesn't bounce very well and there is absolutely no grip on the Sherrin when it's wet.
So coming from Ireland and that background of constantly playing in the rain, it is a major benefit because you can read where the ball is going to go a little bit better in terms of the skids and you're used to holding your footing a bit more in the rain.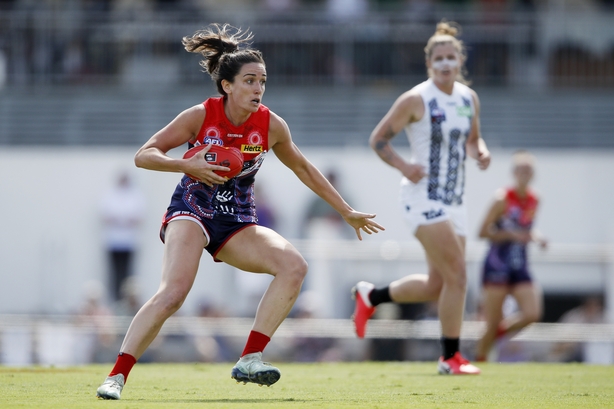 It's a definite benefit to us playing in those conditions because it doesn't rain very often in Adelaide. We had a training session on Wednesday and it actually drizzled. It was only my second time ever training in the rain in Adelaide in three years. So there isn't too much exposure to that kind of weather for the Aussie players over here.
Playing against the Melbourne clubs is always a bigger deal for teams from other parts of Australia. In the AFLW, there is a derby on the west coast between the Eagles and Fremantle Dockers and there is a small cluster of teams on the East Coast, while my own Adelaide Crows is the only AFLW club in South Australia state. But the bulk of the sides in the league come from around Melbourne.
Any team outside Melbourne feels that little bit of a rift because the AFL started in Victoria and they had their own Victorian league and then the game spread around Australia.
From what people say, anyone outside Melbourne doesn't like the Melbourne teams and vice versa. In Adelaide, aside from the Crows, Port Adelaide is the other professional men's team but they haven't formed a women's team yet but once they do that will be the new rivalry for us.
But initially any Melbourne team would be seen as one of the major rivals with Adelaide. Any time you go to play a big team you feel like you have a point to prove that football isn't just in Victoria, that it's elsewhere like in South Australia.
But there is more than bragging rights on the table for the next three rounds. There are points to play for in the race to reach the Finals series which the top six qualify for.
We are currently fourth, level on points with Fremantle and Brisbane Lions who are above us, while Collingwood, who we face in week nine, lead the way.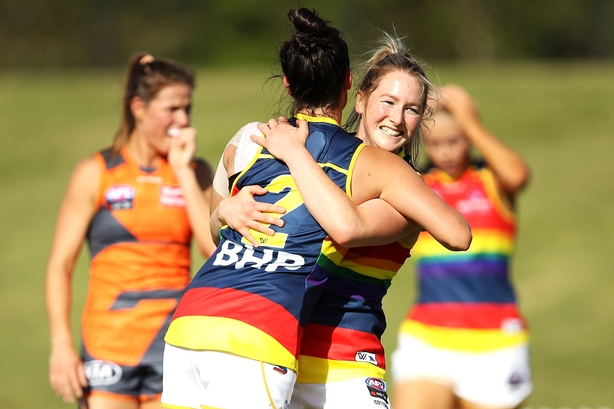 Melbourne, North Melbourne and Western Bulldogs, who are our round eight opponents on 21 March, are just four points behind us in fifth, sixth and seventh respectively which makes this weekend crucial, with just two more rounds to play after that.
The message from the coaches is to take it game by game. If we start looking too far ahead to Collingwood, knowing that they are top of the table, we will get caught on the hop in these other two games because Melbourne are a very strong team and Bulldogs are going very well in the last couple of weeks.
So they are two games that you don't want to be messing up looking ahead to the Collingwood game which potentially may mean nothing in the end if we don't get two results in the next two weeks.
We're not looking beyond Melbourne because we know the challenge that it's going to be here in Casey Fields. It's always a battle when we play them. Hopefully we get the job done, fly home to Adelaide with the points and then look on to next week.
And the position you finish in - if you miss out on the top two and the reward of a bye straight to the semis and a home venue - between third and sixth for a place in the quarter-finals doesn't have a huge bearing because it is so tight between the teams up the top.
It's literally just percentages separating teams from third down because all those teams have played superbly well.
It's a different format this year as the league used to be split into two conferences. This year's format is probably fairer in terms of everyone getting to play each other and you're all on the one ladder.
Coming towards the end of the league season, mathematically if we beat Melbourne, we're almost guaranteed finals spots but you can't be depending on that.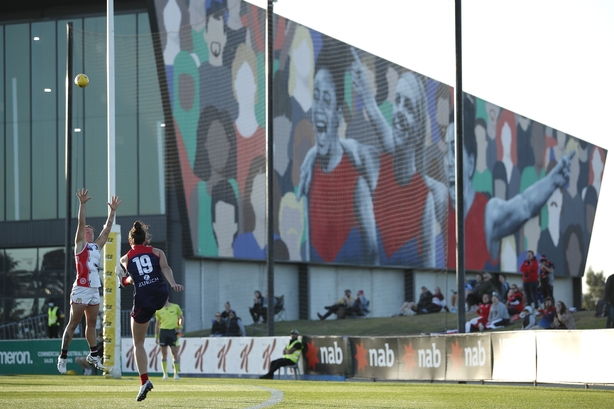 It's like any league. If you're depending on other results, you're cutting yourself short so we really want to get out and win our last three games if possible. It really is crunch time for teams in the last three games.
Finally, it was great to see two Clare players, Roisin Considine and Niamh O'Dea, making it into the 2020 Intermediate Team of the Year recently.
Although we share surname, Roisin and I aren't relations. She is from north Clare and a great girl and I'm really happy for her.
She puts in so much hard work when I've been playing with her over the years. She is one of those team-mates that will never let you down and will always give everything she has, so I was absolutely delighted for her to get that Team of the Year and for Niamh to get recognised as well because of her talent too. It's great to see some Clare players getting nominated.