It's been a pretty tough few days for me back in Adelaide.
On Sunday we were at Blacktown International Sportspark for our second game of the season, against Great Western Sydney Giants.
We won by 47 points in the end to keep up our good start, but I have very little memory of the match itself.
In the third quarter I got into a foot-race with Tarni Evan who tackled me as we both hared towards the ball. I came down hard, face first. My arm was pinned so I couldn't break the fall; it was a heavy one that resulted in a considerable impact.
There's a gap between when it happened and the end of the fourth quarter that I'm never going to get back. It's a complete blank to me.
I was awake and there in person, sitting on the bench watching the game, but I don't remember any of it.
Yesterday I went to the training pitch and had to ask a few of the coaches and girls, 'what was I saying? what was I doing?'. I was there in body but in mind I was completely absent.
In the match footage you can see I grab one of the trainers as I'm coming off the field. I asked him yesterday what exactly I was talking about. Apparently I'd said, 'I don't remember what happened but can I go back on?'
At the end of the third quarter when the team huddled together, Chelsea Randall was beside me when our coach Matthew 'Doc' Clarke said I wouldn't be playing on, that I was out with concussion.
Chelsea said I had a bit of a tantrum, complaining, 'why can't I play?!' She told me not to worry, that the girls had this. I simply don't recall any of it.
I had no idea where I was when I was sitting on the bench either. I was trying to figure it out by looking at the sponsors around the oval. I worked out I was in Sydney but I hadn't a clue how I got there, what I did that day or anything. It was a complete blur. It eventually started to come back to me on the bus to the airport as I concentrated hard on trying to remember what I'd done that day.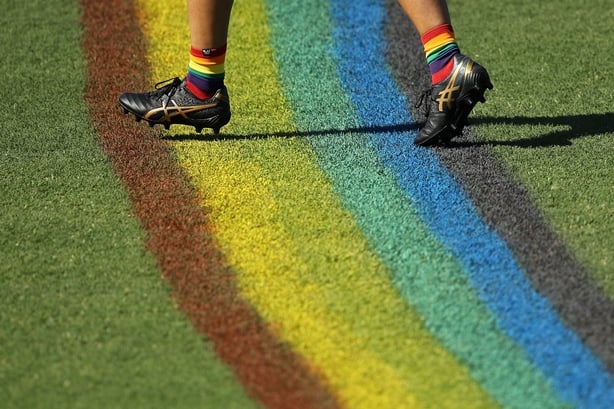 I met Cora Staunton on the field after the game which I do remember now but don't ask me what we were chatting about. I saw Brid Stack afterwards too as we were heading for the bus, a conversation I remember parts of but a lot of it is hazy.
Watching the incident back I'm not surprised by any of this. My head really hits the ground hard. We were both running full pelt but it was just an unfortunate moment.
She tackled me, momentum brought us both forward and my head - rather than my arm - hit the deck first.
Tarni sent me a really nice message the day after it to check in on me and apologise for the whole thing but she has nothing to be sorry about. There's no hard feelings at all. It was completely accidental.
It's only a few weeks since Brid suffered an awful injury herself when playing against us in a practice match and the two of us really are like the walking wounded right now. We've been catching up and comforting each other as best we can.
Sunday did have one positive. It was Pride Round, which meant we got to wear our rainbow-coloured pride kit for the first time.
It's a round that has significant meaning to a lot of the girls on the team and to me personally. It's a great way of showing support, inclusion and equality for all on the big stage as well as reinforcing the message that it's okay to be different.
The AFLW provides a really strong platform to promote women's sport and equality. I am always grateful and happy to be part of that.
Kicking my heels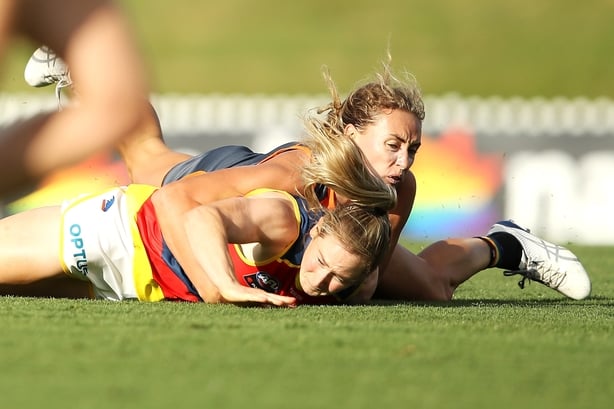 Two weeks ago the AFLW introduced new protocols that make it mandatory for anyone who suffers a concussion to spend at least 12 days on the sidelines.
Your health is your wealth. The games come and go but you've got to live the rest of your life. It would have been a stretch for me to get back this weekend anyway but the protocols take the pressure off the players and the medical team in terms of having to make a 50-50 call on whether or not you're ready.
My sister Eimear has had a few concussions playing rugby. I've seen the severity of them. Your emotions can be all over the place.
Coming back to Adelaide was tough. I just wasn't feeling myself, getting agitated, having headaches, and really wishing my mam was there to collect me from the airport, to give me a hug and tell me everything was alright.
On Monday we had to fulfil our final bit of quarantine before getting a negative Covid-19 test so I spent the whole day in the house. I couldn't do anything. I was frustrated I was going to be out for 12 days, I was missing home and there was little for me to do beyond sit at home in silence.
Just looking at a computer screen was making my headaches worse. I'm always active and find it very hard to sit still.
Today I'm feeling pretty good but I'm still moving quite slowly and my concentration levels wouldn't be great. I'm on the mend though, and that's a good thing.
Rooting for my old friend Aine Tighe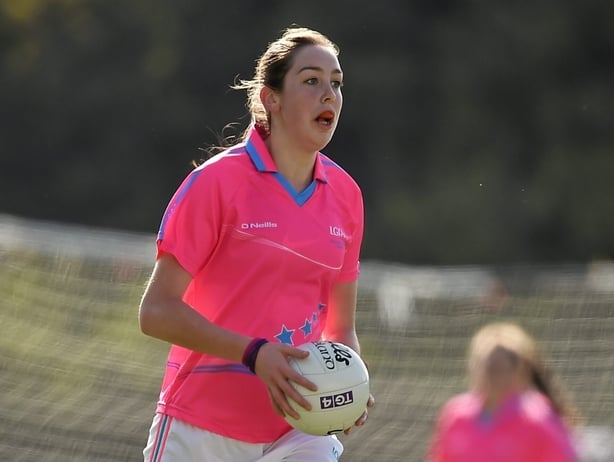 On the pitch the girls are flying. We're not perfect yet, there's still plenty to work on in terms of our structures and game play but we're getting there. We're starting to click and it's exciting. We've had two wins from two against a couple of decent sides.
This weekend it's a showdown with Fremantle - a really difficult game, but at least it's at home.
My old pal Aine Tighe plays for Fremantle. She's recently suffered yet another bad injury setback, which is heartbreaking.
Aine has been so unlucky with injuries. Last season she was playing against us in Perth and did her ACL. She'd rehabbed so well - I did a kicking session with her in UL before she flew back out to link up with Fremantle and she was moving really nicely.
It's so disappointing to see she's now facing another spell on the sidelines. I'm rooting for Aine and hope she can get back as quickly as possible. She's a great a player.
Let's hope she can return to the field before the end of the campaign.