Many years ago I was on a judging panel for a yearly sports awards and when all was said and done, after considerable vigorous argument, it all boiled down to a world renowned equestrian performer and a team sport ball player.
The level of spirited discourse only really kicked off at that point. People I really liked and highly regarded professionally on the panel, became sworn but thankfully temporary adversaries.
Still, deep trenches were dug.
How do you separate a domestic team sports star from someone whose ability in riding and guiding a horse over fences was among the best in the world?
Was it the horse or the rider? Did the teammates alongside the star ball player help more than lesser skilled exponents might have aided the case of other real contenders in that discipline?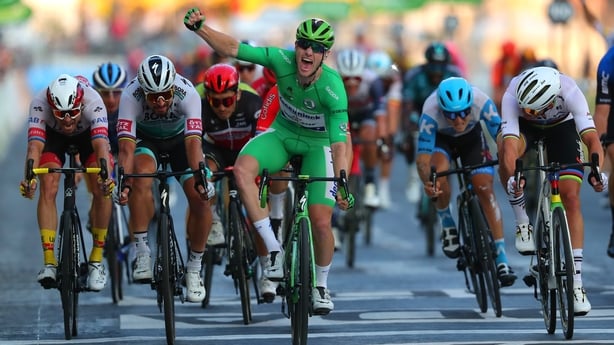 I was reminded of that particular dilemma when I saw the short-list for this year's RTE Sportsperson of the Year awards. A world champion boxer, a Tour De France green jersey winner, a European Champion rower, an All Ireland winning footballer, a similarly decorated hurler and an Irish champion jockey.
My first thoughts upon looking at such a diverse high-achieving group of nominees were, from my own experience, 'good luck to the voting panel sorting that one out'.
The comparison levels, some of national and others of international standard, not to mention the varying depth of each sport made it more difficult than usual - whatever 'usual' happens to be in such circumstances.
Truth be told, there are some years when awards should be shared but ceremonies don't grab any public or media currency by 'copping out' like that. There has to be a winner.
Ever since 'How Green was my Valley' won the Best Picture Oscar in 1942 ahead of arguably the greatest movie of all time 'Citizen Kane', award ceremonies in sport or the arts have had the capacity to irritate and generate acrimonious debate as often as satisfy.
And such polls should certainly not be taken remotely as seriously as the winning of a race, or a tournament or a match or a fight.