No sport is getting away lightly in the midst of Covid-19, a situation that is changing on a weekly and monthly basis, forcing sporting bodies to scramble to salvage what they can from 2020. 
GAA, soccer and rugby tend to dominate the headlines in this country, but right across the board, the pandemic is wreaking havoc with events, participation levels, and even the funds to keeping the show on the road. 
On Tuesday the government announced the decision to ban all spectators from sporting events until at least 13 September. 
There will be a limit of 15 people gathering outdoors, which extends to training sessions, with the figure reduced to six for indoors. 
How do these measure impact on other sports? 
CYCLING
"It remains to be seen. We are seeking some clarification on that one," is CEO of Cycling Ireland Matt McKerrow's honest answer when asked of the implications of the new restrictive measures. 
As things stand, the senior National Track Championships will take place the weekend after next and planning proceeds accordingly. 
They expect a little more clarity in the coming days, but are hoping their other events for the remainder of the year can take place, even if that is without spectators.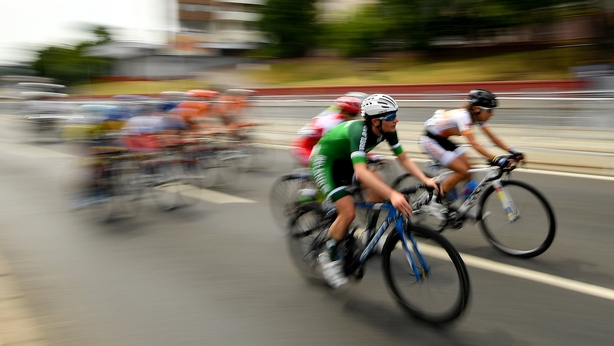 McKerrow remains philosophical of the moving goalposts and the "mixed messages" from government is somewhat understandable. 
"There are always things that aren't thought of because we are dealing we something we have never dealt with before. It was always going to be tricky." 
An Irish Sports Monitor Survey last year revealed that cycling trails only running and swimming in terms of participation levels in the country, while Cycling Ireland boasted more than 25,000 members in 2019.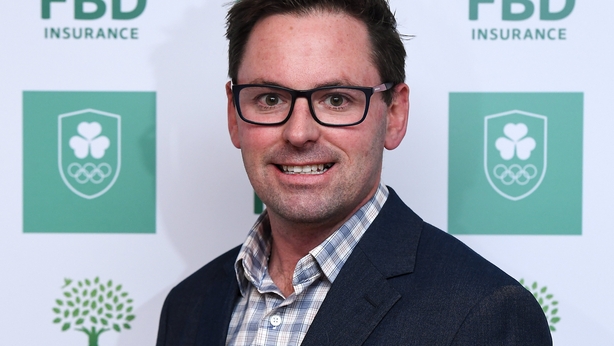 Cyclists, McKerrow admits, have fared better than many others since Covid-19 arrived on these shores. 
"What you would say is that we have been lucky through the pandemic. At no stage have we been not able to ride a bike, there has just been some regulations around how many, or where." 
ATHLETICS 
While runners across the country have seen a number of events fall by the wayside, including the Dublin marathon in October, there was relief that the 2020 Irish Life Health National Track and Field Championships will take place over the coming two weekends. 
The longest continuously-running athletics championships worldwide will return for the 147th consecutive year. 
The senior and U23 championships will take place behind closed door over two successive weekends at the Morton Stadium in Santry, across nine sessions, though it was a nervy wait for Athletics Ireland to finally get the green light. 
"We were very concerned," says CEO Hamish Adams. "We have put a huge amount of work into it. It's taken a whole new dimension with the pandemic." 
The national athletics and cycling championships will go ahead, despite the latest Covid-19 restrictions, reports @DaveKelly4 pic.twitter.com/p0AodhKjje

— RTÉ Sport (@RTEsport) August 19, 2020
The newly introduced measures will impact on clubs around the country, but similar to earlier phases, restrictions aren't as prohibitive as in other sports. 
The big challenge now is simply keeping the ship running and Adams says government assistance has been crucial. 
"It's a challenging time for all businesses and sport is a business. We had budgeted to turnover €6m in 2020. We are forecasting that that figure will be closer to €4m. We are taking a 33% reduction, so the impact on our business is massive.
"We are grateful for all the help from government through temporary wage subsidy scheme and the recent announcement of the sports resilience fund because we need all the help we can get." 
ROWING 
According to World Rowing guidelines, "as an outdoor and non-contact sport, rowing can be relatively safe due to air flow and distances possible between athletes when rowing". 
Rowing in single is generally considered to be safe, while in crew boats in crew boats, a minimum distance of 1.2m must be maintained between rowers.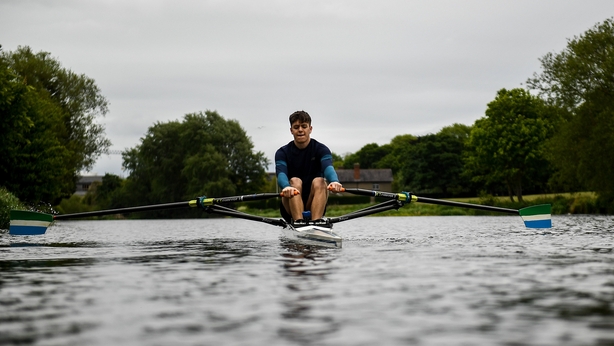 The 2020 Irish Rowing Championships and Coastal Championships had already been cancelled earlier this month, but upcoming events in September such as the Masters Regatta and Offshore Rowing Championships, are set to take place. 
Michelle Carpenter, CEO of Rowing Ireland, says the limiting to 15 people will be challenging but ultimately "manageable", it's the restriction to six people training indoors will be significantly more problematic. 
"While rowing is an outdoor sport, the behind closed doors is a big issue and concern for us," she says. "Camps will be a massive challenge.
A lot of clubs will be on the cusp of big financial trouble. We're not completely there yet, but it's coming
"Say you have a group of juniors training, but the weather is bad, you can't bring them inside on the rowing machines. You are limited." 
In a scene replicated across clubs across various sports clubs, the expected drop in membership is looming on the horizon. 
"A lot of clubs will be on the cusp of big financial trouble. We're not completely there yet, but it's coming."