Global sport has been almost entirely shut down since March, but is slowly beginning to return to life.
GAA, soccer and rugby pitches around Ireland, and the world, are once again being pockmarked with training cones and bibs as teams get back to business.
There is a host of postponed events still to be fitted in this year and, while uncertainty still surrounds many of them, it promises an unusually crowded calendar for the rest of 2020.
Here's a revised sporting calendar for June to August.
It's good to be back.
---
JUNE
26: GAA - Revised 2020 championship fixture plan TBA; Soccer - Deadline for a final agreement of return of LOI, the FAI and the Premier and First Division clubs have agreed an 18-game season to kick off again on 31 July.
27: Soccer - Bundesliga season ends, originally scheduled to finish on 16 May; Racing - The Irish Derby takes place at the Curragh
27/28: Rugby Union - Super Rugby Aotearoa (New Zealand), Round 3
29: GAA - Clubs permitted to resume contact training
JULY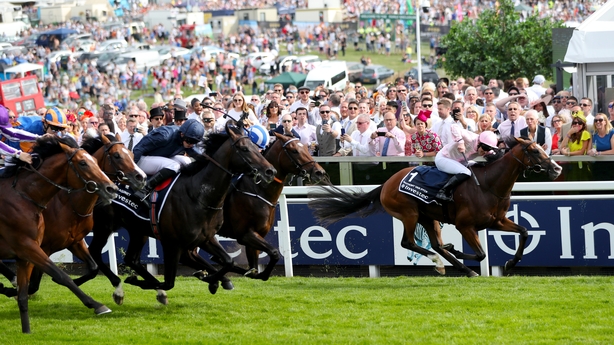 2-5: Golf - US PGA Tour Rocket Mortgage Classic, Detroit, originally scheduled 28-31 May
3-5: Rugby Union - Super Rugby Australia begins
4: Football - Japan's J-League resumes
4-5: Rugby Union - Super Rugby Aotearoa (New Zealand), Round 4
4: Racing - Epsom Derby and Oaks, originally scheduled 5-6 June; Soccer - German Cup final, originally scheduled 23 May
5: Formula 1 - Austrian Grand Prix (Spielberg); Racing - French Derby and Oaks at Chantilly, originally scheduled 31 May and 16 June respectively
8 July - 11 August: Soccer - MLS is Back tournament, Disney World, Orlando (Florida)
8-12: Cricket - England v West Indies first Test at the Rose Bowl, Southampton, originally scheduled for the Oval, 4-8 June
9: Athletics - Inspiration Games, exhibition event, Zurich, replaces season-ending Weltklasse, originally scheduled for September 11
9-12: Golf - US PGA Tour, Workday Charity Open, Dublin (Ohio), added event, replaces John Deere Classic; European Tour, Austrian Open, Vienna, replacing Scottish Open
10-11: Rugby Union - Super Rugby Australia, Round 2
11-12: Rugby Union - Super Rugby Aotearoa (New Zealand), Round 5
12: Formula 1 - Styrian Grand Prix (Spielberg), added event
15-18: Golf - European Tour, Euram Bank Open, Ramsau (Austria), new event, replacing British Open
16-19: Golf - US PGA Tour Memorial Tournament, Dublin (Ohio), originally scheduled June 4-7
16-20: Cricket - England v West Indies second Test at Old Trafford, Manchester, originally scheduled Edgbaston, 12-16 June
17-18: Rugby Union - Super Rugby Australia, Round 3
18-19: Rugby Union - Super Rugby Aotearoa (New Zealand), Round 6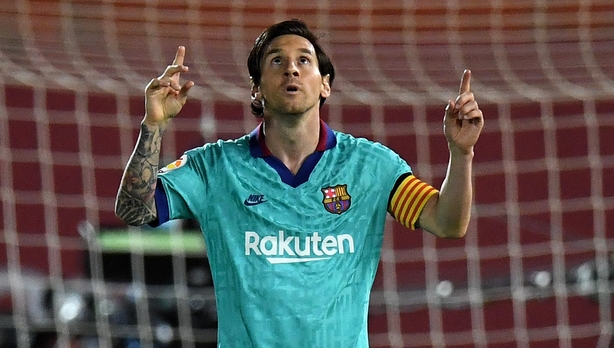 19: Soccer - Spanish La Liga season ends, originally scheduled to end 24 May; MotoGP - Spanish Grand Prix (Jerez), originally scheduled for 26 March; Formula 1 - Hungarian Grand Prix (Hungaroring, Mogyorod), originally scheduled 2 August
22-25: Golf - European Tour, British Masters, Newcastle, rescheduled from 30 July-2 August
23-26: Golf - US PGA Tour, 3M Open, Blaine (Minnesota)
24-28: Cricket - England v West Indies third Test at Old Trafford, Manchester, originally scheduled Lord's, 25-29 June
24-25: Rugby Union - Super Rugby Australia, Round 4
25-26: Rugby Union - S Super Rugby Aotearoa (New Zealand), Round 7
26: MotoGP - Andalucia Grand Prix (Jerez), added event; Soccer - English Premier League season ends, originally scheduled to end 17 May
28 July - 1 August: Racing - Glorious Goodwood
30 July - 2 August: Golf - European Tour, English Open, Birmingham, new event replacing Olympic gold tournament
30 July - 2 August: Golf - US PGA, European, Asian tours, World Golf Championships-St Jude's, Memphis (Tennessee), originally scheduled 2-5 July, replacing Olympic golf tournament; LPGA Drive On Championship, Toledo (Ohio), added event
30 or 31: Basketball - NBA resumes in Disney World, Orlando (Florida)
31 July - 1 August: Rugby Union - Super Rugby Australia, Round 5
AUGUST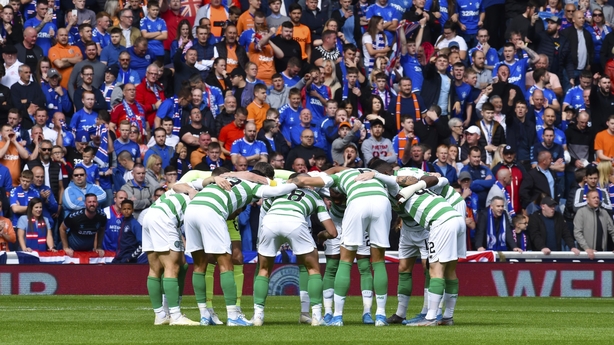 1: Soccer - Scottish Premiership season begins; English FA Cup final, originally scheduled 23 May; Cycling - Strade Bianche classic (Italy), originally scheduled 8 March
1-2: Rugby Union - Super Rugby Aotearoa (New Zealand), Round 8
2: Soccer - Italian Serie A season ends, originally scheduled to end 24 May; Formula 1 - British Grand Prix (Silverstone), originally scheduled July 19
3-9: Tennis - WTA season restarts in Palermo, Italy
4: Soccer - English Championship Play-off final, originally scheduled 25 May
5-6: Soccer - UEFA Europa League round of 16 remaining ties
5-9: Cricket - England v Pakistan first Test at Old Trafford, Manchester, originally scheduled Lord's, 30 July - 3 August
5-9: Cycling - Tour of Poland, originally scheduled 5-11 July
6-9: Golf - PGA Championship, San Francisco, originally scheduled 14-17 May; LPGA Marathon Classic, Sylvania (Ohio), added event
7-8: Soccer - UEFA Champions League, four remaining Champions League round of 16 second legs (location tba); Rugby Union - Super Rugby Australia, Round 6
8-9: Rugby Union - Super Rugby Aotearoa (New Zealand), Round 9
8: Soccer - UEFA Champions League 2020/21 preliminary round; Cycling - Milan-San Remo, one-day monument, originally scheduled 21 March
9: Cricket - Australia v Zimbabwe, 1st ODI (venue TBA); Formula 1 - 70th anniversary Grand Prix (Silverstone), added event; MotoGP - Czech Republic Grand Prix (Brno)
10-21: Soccer - Europa League final eight (Germany)
11: Soccer - UEFA Champions League 2020/21 preliminary round
12-23: Soccer: Champions League final eight (Lisbon)
12-16: Cycling - Criterium du Dauphine, originally scheduled 31 May-7 June
12: Cricket - Australia v Zimbabwe, 2nd ODI (venue TBA)
13-16: Golf - European Tour, Celtic Classic, Newport (Wales), added event; US PGA Tour, Wyndham Championship, Greensboro (North Carolina), originally scheduled, 6-9 August; Ladies Scottish Open, North Berwick (Scotland)
13-17: Cricket - England v Pakistan second Test at the Rose Bowl, Southampton, originally scheduled Old Trafford, 7-11 August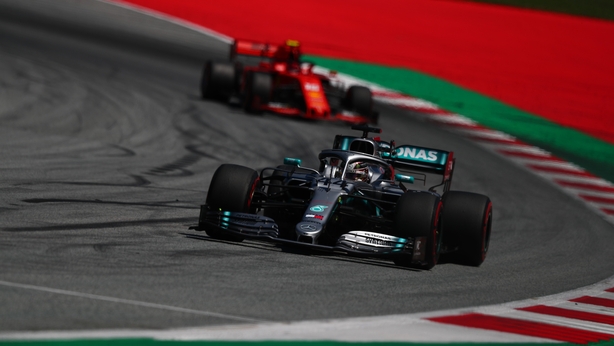 14-21: Tennis - ATP season restarts in Washington
14: Athletics - Diamond League Monaco, originally scheduled 10 July
14-15: Rugby Union - Super Rugby Australia, Round 7
15: Cricket - Australia v Zimbabwe, 3rd ODI (venue TBA); Rugby Union - New Zealand v Australia (Wellington) (TBC); Motor racing - World Endurance Championship WEC) - 6 hours of Spa-Francorchamps (Belgium), originally scheduled 25 April; Cycling - Tour of Lombardy, monument (Italy), originally scheduled 31 October
15-16: Rugby Union - Super Rugby Aotearoa (New Zealand), Round 10
16: Formula 1 - Spanish Grand Prix (Barcelona), originally scheduled 10 May; Cycling - RideLondon-Classic (London); MotoGP - Austrian Grand Prix (Spielberg); Athletics - Diamond League (Gateshead, England)
18-19: Soccer - UEFA Champions League 2020/21 first qualifying round
19-22: Racing - York's Ebor Festival
20: Soccer - UEFA Europa League 2020/21 preliminary round
20-23: Golf - European Tour, Wales Open, Newport (Wales), new event, replacing Czech Masters; US PGA Tour, Northern Trust, Norton (Massachusetts), originally scheduled 13-16 August; Women's British Open, Troon (Scotland)
21-25: Cricket - England v Pakistan third Test at the Rose Bowl, Southampton, originally scheduled Trent Bridge, 20-24 August
21-30: Soccer - Women's Champions League final eight (Bilbao and San Sebastian, Spain)
21-28: Tennis - ATP and WTA Cincinnati (now being played in New York), originally scheduled August 15-22
21-22: Rugby Union - Super Rugby Australia, Round 8
23: Athletics - Stockholm Diamond League, originally scheduled 24 May
23: Indycar - Indianapolis 500, originally scheduled for 24 May; MotoGP - Styrian Grand Prix (Austria), added event
25-26: Soccer- UEFA Champions League 2020/21 second qualifying round
25: Cycling - Bretagne Classic, Plouay (France)
27: Soccer - UEFA Europa League 2020/21 first qualifying round
27-30: Golf - European Tour, UK Championship, The Belfry, Sutton Coldfield (England), replacing European Masters, Crans-sur-Sierre (Switzerland); US PGA Tour, BMW Championship, Olympia Fields (Illinois), originally scheduled 20-23 August; LPGA NW Arkansas Championship, Rogers (Arkansas), added event, replaces UL International, St Albans (England)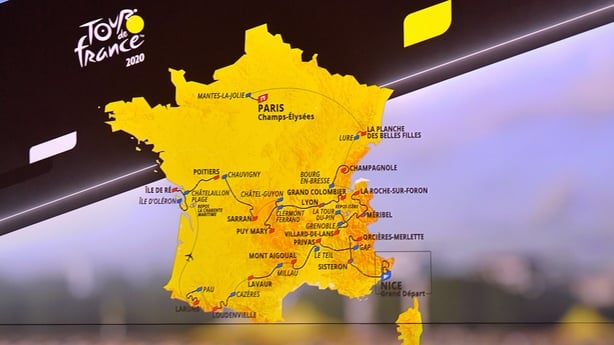 28: Cricket - England v Pakistan first T20 international at the Rose Bowl, Southampton, originally scheduled Headingley, August 29
28-29: Rugby Union - Super Rugby Australia, Round 9
29: Rugby Union - New Zealand v Argentina (Wellington) (TBC), Australia v South Africa (Perth) (TBC)
29 August-20 September: Cycling - Tour de France, originally scheduled 27 June-19 July
30: Formula 1 - Belgian Grand Prix (Spa-Francorchamps)
30: Cricket - England v Pakistan 2nd T20 international at the Rose Bowl, Southampton, originally scheduled Cardiff, 31 August
31 August - 31 September: Tennis - US Open (New York)