Ireland canoeist Jenny Egan has urged young people to be most mindful of the threat of the Covid-19 having seen first hand how the virus can have an affect on a healthy athlete. 
The Olympic hopeful saw her brother Peter become really sick as a result of contracting coronavirus and wants to highlight the reality of the pandemic among the younger population. 
Thankfully, her brother did not have to go to hospital and has recovered since, however, the ongoing situation has helped her to appreciate things better as she returned to the water this week. 
"You don't realise how serious it is until someone you know gets it. My brother Peter was really sick with it for a few weeks, thankfully he didn't have to be hospitalised. 
"He's young, strong and fit so he got over it very well, but a lot of people don't realise is that it can make younger people who are fit and strong sick and that is a message that we need to get across to everyone." 
Egan admits that she is delighted to be back on the water following the lifting of the Covid-19 lockdown, and she feels that her time away from the water was well spent.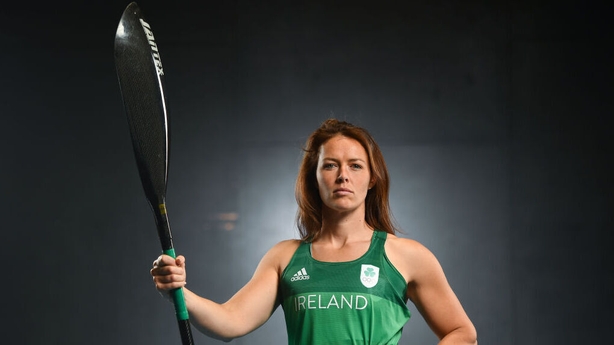 "I've been off the water for almost two months and as you can imagine, the feeling is great to be back on the water. 
"I took the opportunity to try to work on my weaknesses. I did a lot of running and I had gym equipment at home and I was lucky that I have a kayak ergometer so I could still get the feeling of paddling, even though it is not the same as being on the water. 
"The last time I was off the water for so long was in 2006 when I had glandular fever and I was off the water for three months. 
"This time has given everyone the opportunity to be more grateful for what we have as you would have always taken it for granted to be able to go on the water twice a day." 
Egan can now start to look forward to achieving her main goal, which is to qualify for the Olympic Games, which, of course, have been pushed back to 2021. 
The world championship sprint bronze medallist is not sure when she will be able to start planning for winter training camps and she does not know when the Tokyo qualifiers will take place, but she is maintaining her focus on a day-to-day basis.
"I was meant to have Olympic qualifiers in May, but we don't know when those qualifiers will take place so you have to re-set and re-plan training. 
"I probably won't have any competitions this year, there might be a chance of a World Cup or World Championships in September but we don't know if that will go ahead or not. 
"I'm going to try to plan training camps in the winter, but we have to see what the flying scenario is about going to different countries. 
"You just have to focus day by day and see what happens next month and then onto the Olympic qualifiers and then hopefully the Olympics. 
"My main goal was always to just focus on trying to qualify for the Olympics and that is what it still is."