The road to Formula One is paved with challenges, notably of the financial variety.
But going down a mineshaft to earn the necessary funds would not be something Lewis Hamilton, Sebastian Vettel, Max Verstappen or any of the current crop of drivers would have to contemplate doing in any parallel universe you would care to imagine.
But that was exactly what two of the Irish drivers from F1's "wild west" years did in the 1970s. While the drivers of today were initially in Australia for purely racing purposes this weekend prior to the grand prix's cancellation, Derek Daly and David Kennedy not only went Down Under but underground to earn some fast money in that country's mines in order to further their racing ambitions.
For Kennedy, the stay in F1 in 1980 would be short-lived. But for Daly, the 1980 and '82 seasons saw him collect 14 of his 15 career world championship points.
Only four Republic of Ireland-born drivers have raced in Formula One - English-born Ralph Firman did also race for Jordan under Irish citizenship in 2003, scoring a point - which means that Daly's overall career tally of 15 points between 1978 and 1982 accounts for every single point-scoring effort from drivers officially representing Ireland.
But 1980 and '82 account for six and eight of that 15-point haul respectively. But what made those two campaigns stand out for the Ballinteer-born former racer?
Ahead of the now delayed 2020 season, Daly joined RTÉ Sport from Phoenix to look back on those successful seasons when the cars were altogether different beasts to handle than the streamlined versions of today.  
By the time the 1980 season dawned, the now 66-year-old was starting his first full season with the storied Tyrrell outfit, having driven for the former world champions at the end of the previous campaign.
But it was also a championship with a difference with Daly's sole focus only on Formula One, rather than his previous existence juggling motorsport's elite single-seater series with entries in the Formula Two championship.
Taking part in Formula Two in the late '70s did have its advantages though as it allowed him to catch the Tyrrell team founder's eye.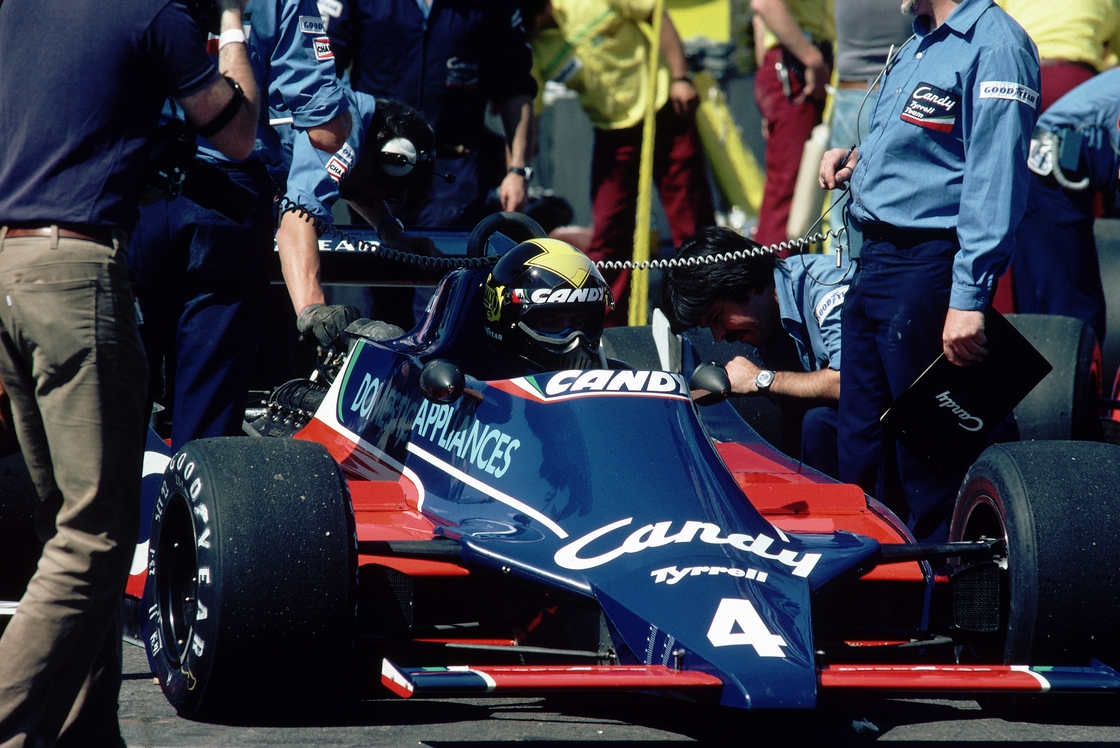 "I got to know Ken Tyrrell because he began to come to some of the Formula Two races," Daly tells me.

"In '79, when I won in Donington in the ICI March, Ken Tyrrell was there and that sort of pushed him over the top, saying, 'We need to give [Daly] a run for a whole season'.
"So when I look back on it, I was ready and it was the right time. And Ken Tyrrell, really because of him as a leader, it wasn't a high-pressure, daunting kind of team. So it was probably the ideal team for me to go to." 
While Daly can attest to Mr Tyrrell being like "your dad and your grandfather all rolled into one" as a principal, the team itself was only a shadow of the outfit which had won three drivers' championships and one constructors' title between 1969 and 1973 – their most recent victory before the '80s coming in 1978 with Patrick Depailler at Monaco.
Yet Daly was able to finish fourth in 1980's opening race in Argentina that January in difficult conditions. 
The heat of the Buenos Aires summer had significantly altered the track surface and as the late James Hunt emphasises on the commentary, it was like "driving on gravel".
Indeed, it was so unappealing that a cohort of drivers threatened to boycott the race.
"Argentina was all about survival," Daly admits of a race which saw him pick up three points as one of just seven finishers – indeed home favourite Carlos Reutemann had to withdraw after 12 laps before breaking down in tears by the side of his car.
"We didn't have the fastest car so our objective was 'try and stay out of trouble if you can' and there was a lot of it so it was very much a fourth place because of attrition.
"But still a nice haul of points. Remember in those days, you only got points for the top-six finishers. Nowadays, they have made it a lot easier to get points because it's all the way down to tenth place." 
Fortune did not quite shine on him over the next four races which included a transition between the Tyrrell 009 and the new 010 car which Daly recalls as "being better" in every way as it was in many ways a copy of the Lotus 79.
But while a transition at team level was occurring, Formula One itself was entering a period of flux as the turbo era began tentatively at the height of the ground effect days.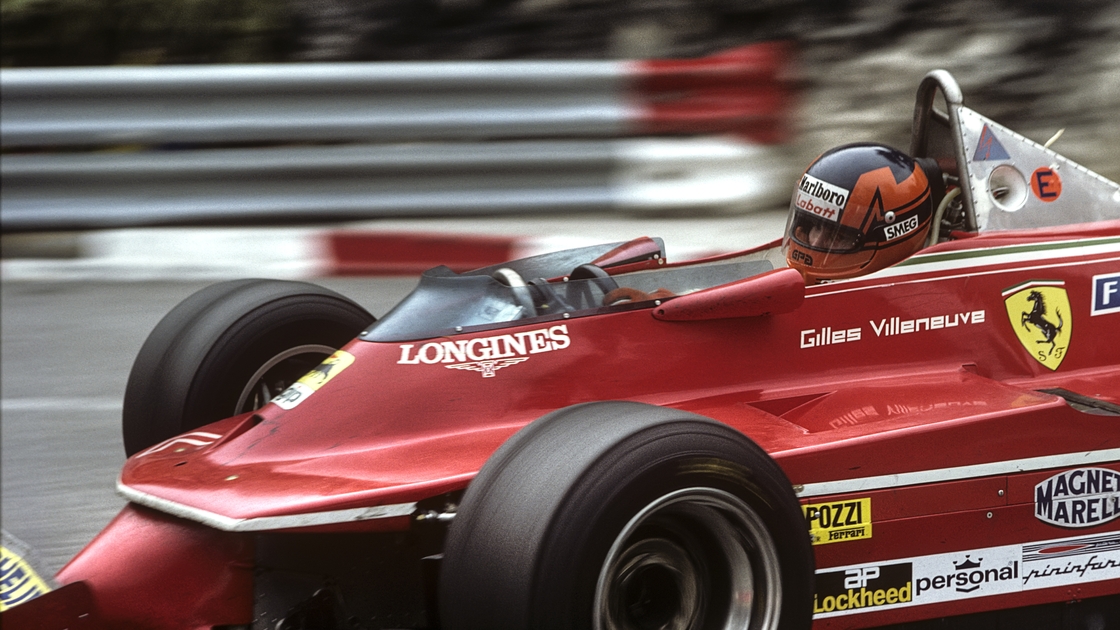 "The interesting thing about 1980 was we had sliding skirts and it was when ground effects were beginning to be understood and the speeds particularly in the corners suddenly ramped up so much because of these weird things hanging on the sides of the car called sliding skirts," Daly recalls. 

The Dubliner made an impact of sorts at the start of round six at the iconic Monaco Grand Prix.
Unfortunately, it was not of the point-scoring variety and rather ended up being the "most used piece of Formula One video ever in the history of Formula One" according to the man himself.
It all happens in mere seconds. Daly's Tyrrell is involved in a collision and then flips over a host of other cars at the start of the race – miraculously no one was hurt - before landing on all four wheels, having taken team-mate Jean-Pierre Jarier and Prost off with him.
But what is enthralling about it is how the incident lives on in slow motion within Daly's mind to the point that he can still remember the detail of the gravel floating by below him as his car zips through the air upside down. One can assume mere mortals like yours truly would not take in such detail in real-time.
"The Monaco accident was interesting because I remembered it in millisecond segments and it's still HD video in my mind today," he says.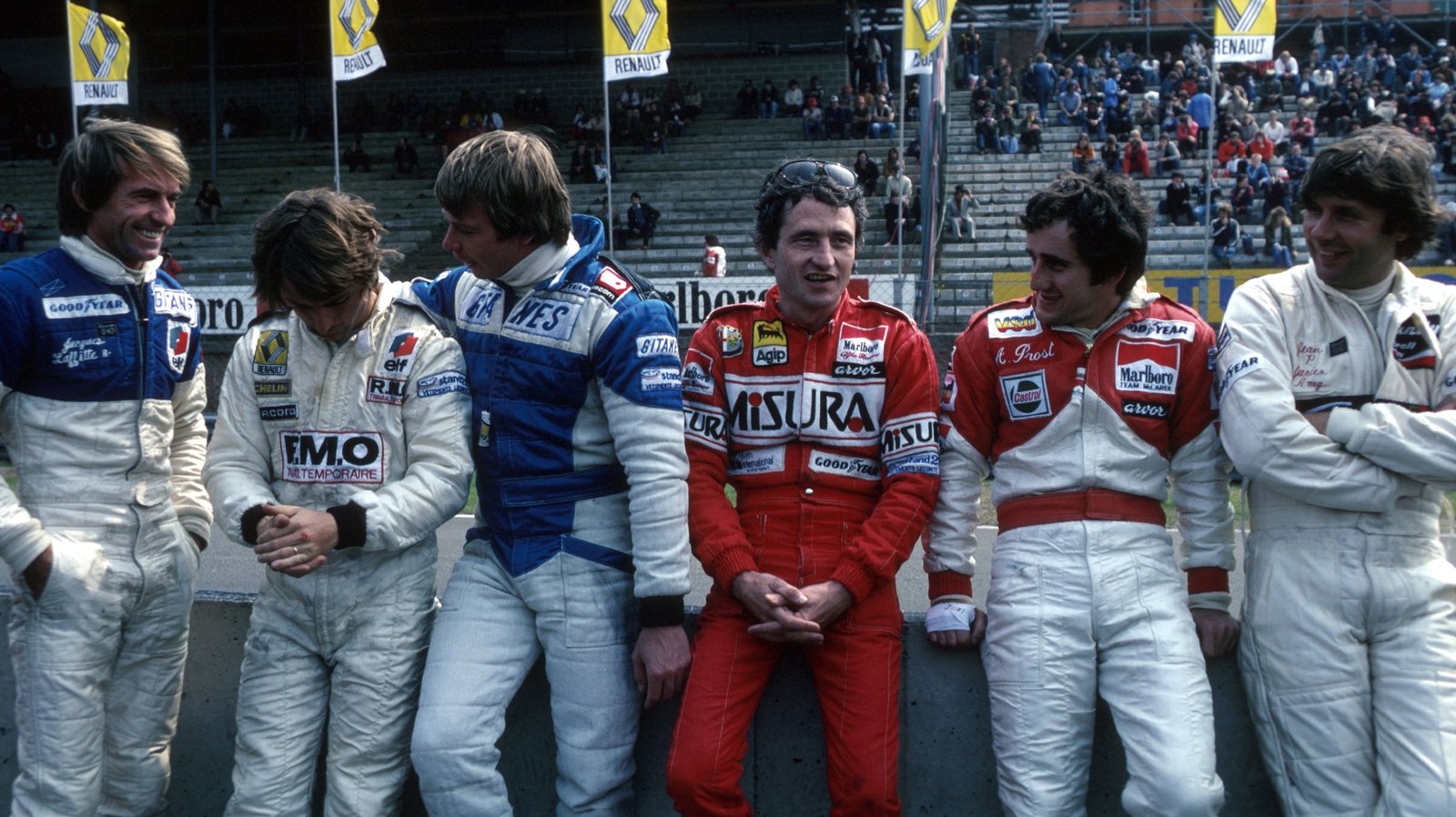 "It was so clear – what happened and how it happened. People say in times of great danger, your life slows down and suddenly your past life goes across your mind in video. I've had that multiple times because of accidents and mechanical failures. But this was a time where everything slowed down, the accident happened in complete slow motion and the reason is your brain processes information so rapidly to give you a chance to save yourself if you're in grave danger."
The second time he experienced something similar was an even more dangerous crash later in 1980 at Zandvoort as the "back end of that season fell apart" where his left front brake failed, launching his car high into the air once it hit the barrier.
On that occasion, he did fear death would be the outcome and life and even afterlife visited his mind's eye during the crash.
"That was the first time I actually thought I could die in a racing car. I was so afraid of the impact," he says. 
"My life began to go before me. I could see my brother and me when we were four or five-years-of-age.
"I could see my mother sitting by the fire at home. I saw how sad she was when she got the call that I died. Because it was so fast and you were so scared.
"When you think your life is about to end, your mind replays some of the great times that you remember and some of the sad things that you see even though you're not there.
"Amazingly I felt the pain of my broken legs before I ever hit the wall. I know that sounds amazing to hear that but I actually remember the pain of my broken legs and what it was going to feel like – and as it happens, I didn't even break my legs."
Daly was brought to hospital to be checked out and get stitches in his leg. Afterwards but upon returning to the track, he discovered that the entire team had upped sticks and moved on, leaving him behind. It was an illustration of how ruthless and pitiless the sport can be.
"There was nobody there. My clothes were just thrown in a corner of the motorhome," he recalls.
"There was nobody there to say, 'How are you? How can I help you? Do you need anything?'"
He adds with a laugh, "Little did I know, maybe they were calling drivers and saying, 'Hey, in case Daly isn't available!'"
One more points finish – another fourth - would arrive before that Zandvoort race for Daly in 1980, coming at Brands Hatch with its relative proximity to Ireland making it feel like a home race as family and friends could travel over.
"And I loved Brands Hatch," he says with evident fondness.
"That weekend I was on top of my game the whole weekend. Faster than Jarier in qualifying and that's always your yardstick and Jarier was regarded as super fast. He had done so many things in the Shadow and then when he filled in with Ronnie Peterson.
"So overall it was a great weekend and I always liked and performed well in front of friends and family for whatever reason. That was an emotional boost for me and everyone that I knew in Ireland were there and it was one of those magical, great weekends."
Interestingly, both of those fourth-placed finishes for Daly in 1980 were coupled with sixth-placed finishes in both grand prix by a certain Alain Prost.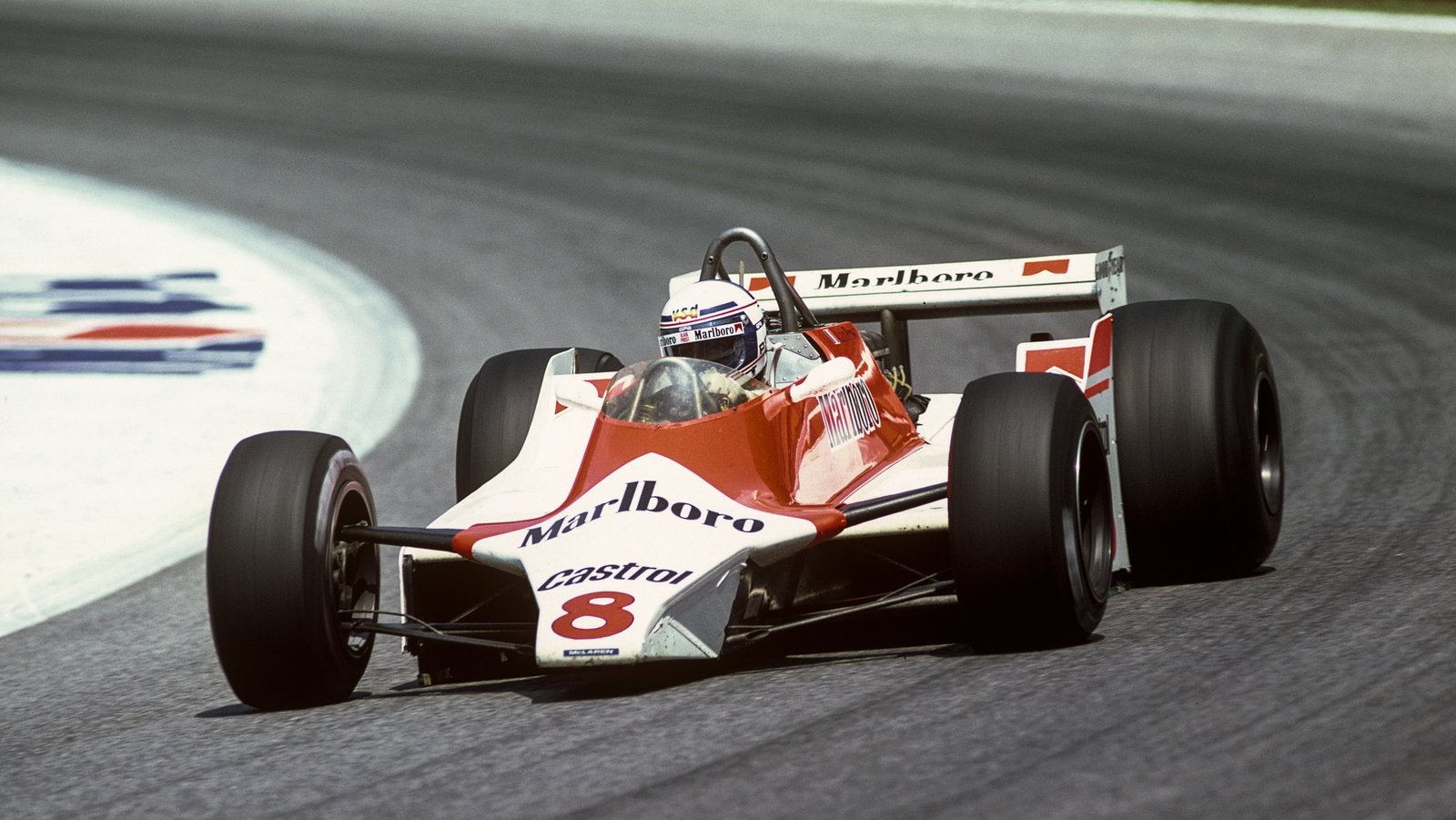 The future four-time world champion was enjoying a standout debut season, while 1992 champion Nigel Mansell also appeared in Formula One for the first time midway through the season.
Another multiple future champ in the shape of Nelson Piquet – the Brazilian had made his debut in F1 in 1978 like Daly and had already sparred with him in Formula Three - also made a mark that year, giving the season a flavour of the dominant names of the 1980s and early 1990s.
But it was Prost who caught Daly's eye even before the '80 season had begun.
"Believe it or not, the first test I did in the Tyrrell was at Paul Ricard and that was the same day Prost had his first test in the McLaren," he recalls.
"And even then, he was good. Even then, you could see his style, his gear changes. That was still in the dark ages when you had to use a clutch and take your right hand off the wheel and change gear like a real driver!
"But he was just good, very good and on top of his game as soon as he stepped into a Formula One car."
Prost would win his first races in the 1981 season, while Daly endured a fallow year with the March team.
But 1982 would see the Irishman beat his points total from two years earlier. But the season started in inauspicous fashion with the Theodore team at the back end of the grid.
However, after the round four San Marino grand prix which most teams boycotted as the FISA-FOCA war raged off track, Daly suddenly found himself making the switch to the far more competitive Williams team. 
And it reunited him with that year's eventual champion Keke Rosberg – father of 2016 title winner Nico – as a team-mate after Reutemann's retirement two races in and Mario Andretti not being able to take the vacant race seat permanently.
It was a strange year overall with Rosberg winning the championship despite managing just one victory and no driver was able to win more than twice.
For Daly and others of that era, the chaos is like an oil-coated and tyre-tracked version of the gunslingers who roamed the Old West.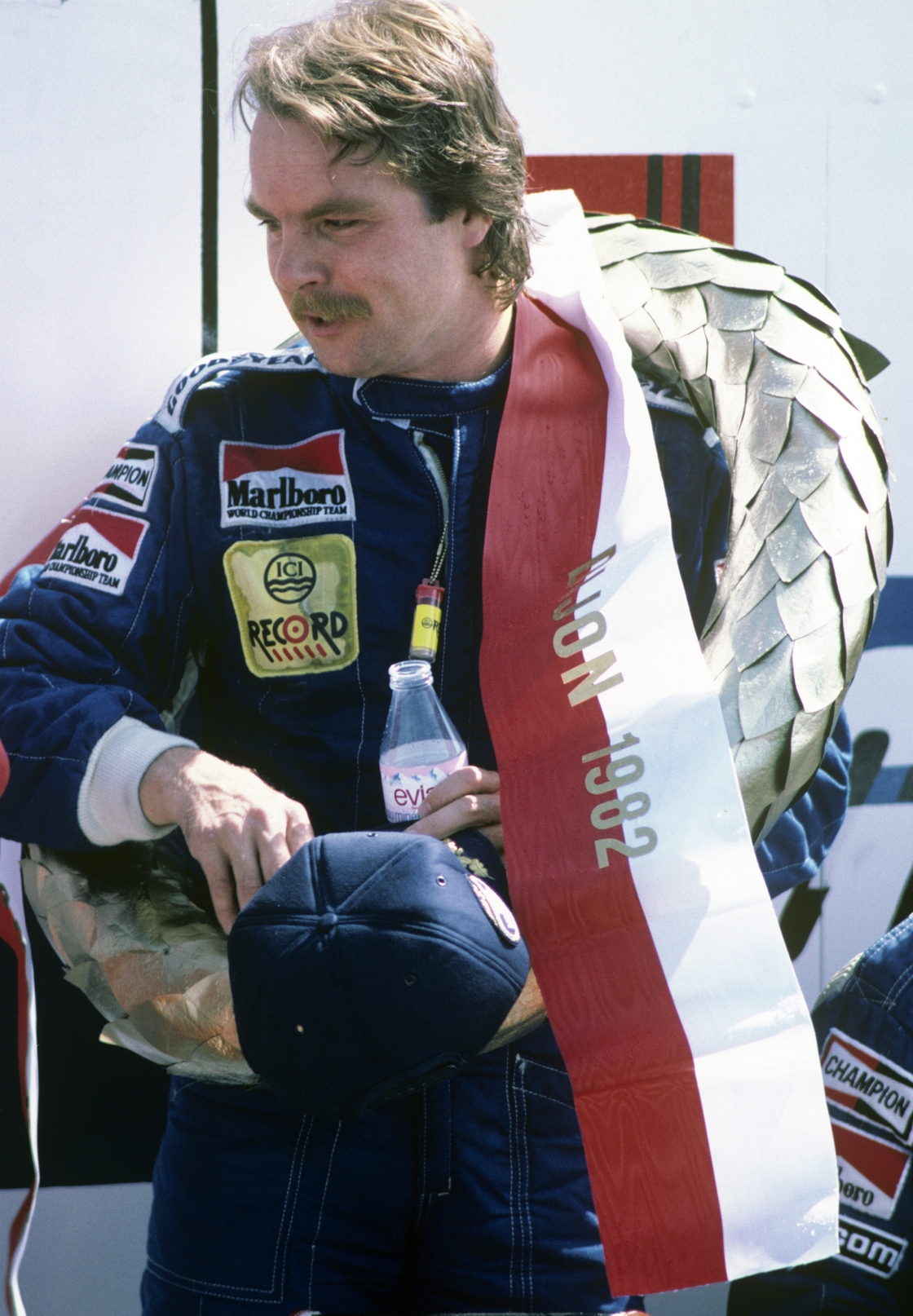 "It was an amazing time. There are still magazines today that says 1982 was the Wild West of Formula One," he says.

"The speeds went up, the turbos came in, 1500 horsepower with black smoke and of course, we lost [Gilles] Villeneuve and [Riccardo] Paletti was killed and [Didier] Pironi's career essentially ended trying to pass me in Germany.
"So much happened that season which is why they call it the Wild West of Formula One."  
We need your consent to load this YouTube contentWe use YouTube to manage extra content that can set cookies on your device and collect data about your activity. Please review their details and accept them to load the content.Manage Preferences
See the end of that 1982 Monaco race above 2:43 minutes in
Speaking of chaos, two years on from his spectacular Monaco '82 crash, he was a protagonist once more around the street circuit of Monte Carlo as the '82 edition descended into disarray - disarray that nearly played into his hands.
As rain teemed down, drivers crashed out and some cars ran out of fuel in the closing stages, Daly was still among the nine drivers left on track after 70 of the 76 laps.
The attrition saw numerous rivals fall by the wayside and potentially left Daly with a chance of a podium or more.
Unfortunately, while he would go on to finish sixth and earn his first point for Williams, luck did not go his way either.
"I was with [Riccardo] Patrese in Italy last year and we just laughed about this whole race," says Daly, referencing the Italian who would finish second in that Monaco deluge.
"In the race I was absolutely flying. Absolutely flying. Maybe even going over the limit.
"When I caught Keke, I could even see his eyeballs in the rearview mirror. He clipped the kerb at the chicane, broke the right front suspension, so I got by him.
"But then when the rain came, I half spun on the way into Tabac, the left-hander before the swimming pool, and my rear wing hit the guardrail, straightened me up and I never lost the position and away I went again."
However, the damage to the wing caused an issue with the oil cooler which in turn led to the gearbox running into trouble.
"And I was actually leading the race, starting the last lap and then the gearbox finally broke. I just stepped out and walked away. Little did I know that I wouldn't race at Monaco again," Daly adds.
He would earn six more points with three fifth place finishes in the next four races in Detroit, Zandvoort and that favourite haunt of his Brands Hatch.
Another point in the season-ending grand prix at Caesars Palace, Las Vegas would take his tally for 1982 to eight and his Formula One career haul to 15.
Little did he know however that not only would he never race at Monaco again but his F1 career was ending.
"Vegas was interesting because it was in the car park of Caesars Palace," says Daly.
"Very hot, dry conditions in the desert and I can remember with two or three laps to go, I was so dehydrated, I would get dizzy in the brake zones.
"But I was chasing down Keke because I wanted to catch him which I did. But I didn't know it at the time but that would be my last Formula One race.
"Three weeks after that race in Vegas, I did an Indy Car race in Phoenix and that opened a whole different world for me."
That began his career in the USA within the world of CART for the remainder of the '80s and eventually that country would become the home he still lives in today.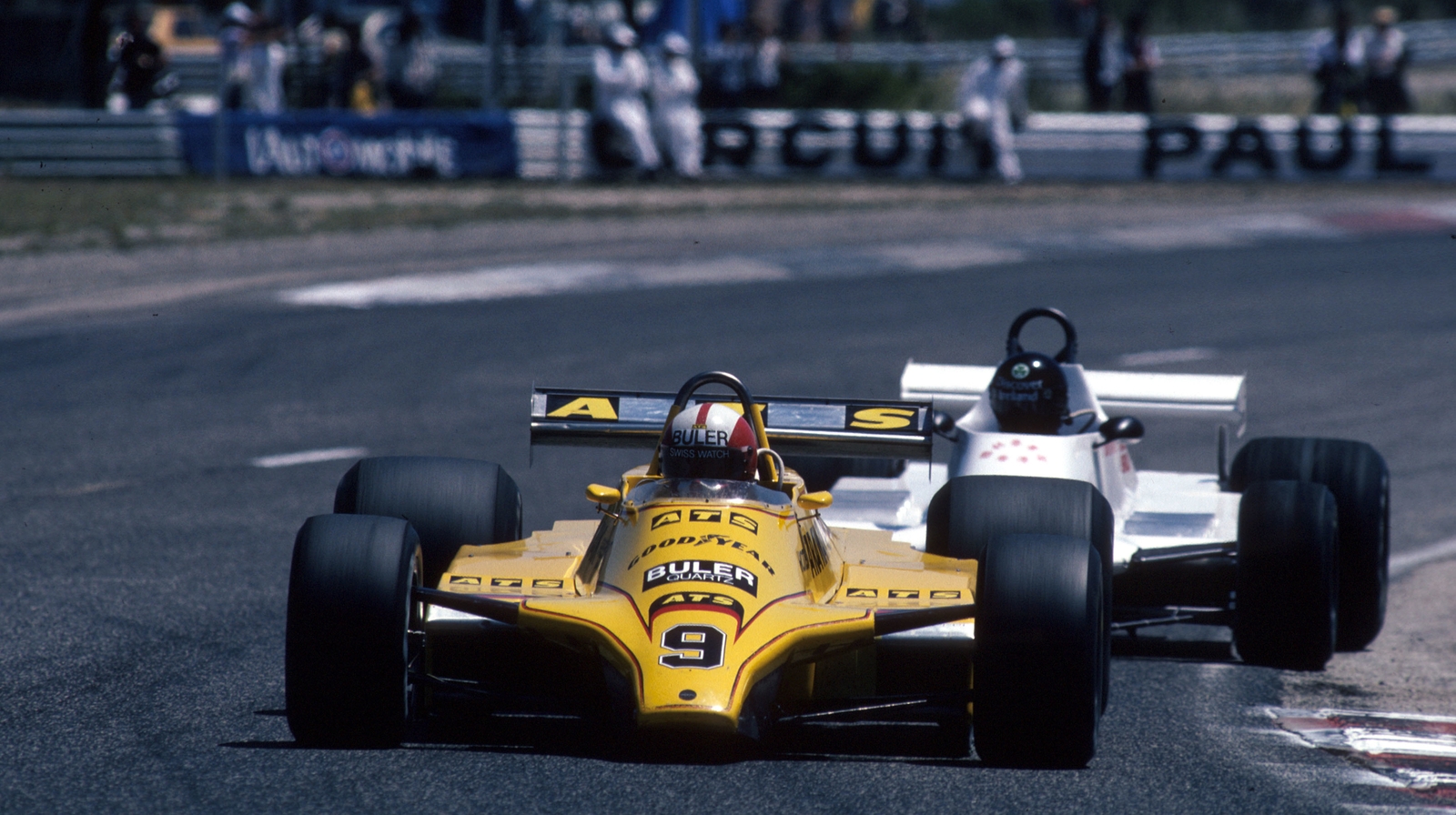 But those two seasons in '80 and '82 were of course significant from an Irish perspective. In both years, Daly was joined by fellow Irish men on the grid – his friend David Kennedy in '80 and then Tommy Byrne in '82.
Unfortunately, the two only managed a dozen race entries between them given the inadequate machinery they found themselves in.
But given the fast-paced nature of life in the fast lane, Daly was unable to spend time with either man during their times together in Formula One.
"You think you're off in these places around the world and that you'll have loads of time to see and be seen," says Daly.
"But you don't. Believe it or not, after you finish a long hot day at the track, you want to go home to the hotel, have a meal and hide from most of the people.
"So I didn't really interact much with David during that [1980] season and he had a major struggle on his hands. At least I was in half-decent equipment.
"David was forced into stuff that he didn't have much of a chance to do anything with it." 
"You go around the world and people have Irish flags hanging over fences with 'Daly' written on it" 
As for Byrne, he was a generation behind Daly.
"So I didn't really know him at all until after his Formula One days," he says.
"Because his Formula One was brief. He was in and then gone and I only got to know him well after his career was over here in America."
For Daly, he was always conscious of the fact that he was representing Ireland at every race track.
"I think you become aware that you become an ambassador for your country," he says.
"You go around the world and people have Irish flags hanging over fences with 'Daly' written on it and so you realise, yes you want to get a good result but you are actually representing your country which is why so many countries have sponsorship from that country supporting their driver because there is national pride in all of this.
"The nation is proud when they send an athlete off to compete against the best in the world and of course everyone in Ireland were only interested in me or any other Irish driver because of national pride."