By Wes Liddy
For fear of inciting a riot, I am not saying these are the 10 greatest sports books ever written.
They are 10 very good reads, which hopefully cover a democratic mix of sports and genres.
America's historical ascendancy in the world of sports journalism is reflected, as is boxing's place at the epicentre of that ascendancy.
Fiction and academia also get a whirl. Hopefully something for everyone.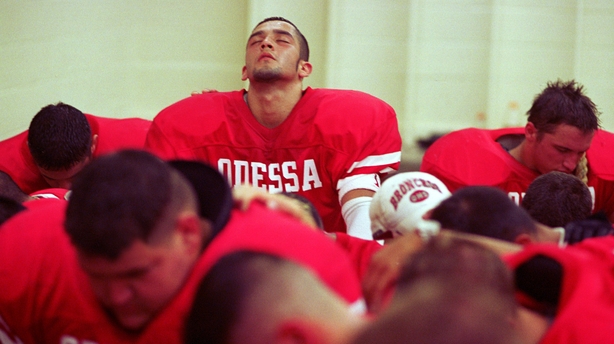 Friday Night Lights
Twenty years have passed since H.G. Bissinger's seminal chronicle of life, love and high school football in Odessa, Texas was published. It hasn't aged a bit. This despite subsequent film and TV iterations, both of which are also excellent. Voted by Sports illustrated as the greatest American football book of all time, Friday Night Lights is as relevant to today's post-industrial America as it was two decades ago. A stonewall mustread.
Muck City: Winning and Losing in Football's Forgotten Town
Bryan Mealer's Muck City is Friday Night Lights if it was written by Ken Loach. The on- and off-pitch drama is transplanted to Belle Glade, Florida, home to the Glades Central Raiders high school football team. At the time of print in 2013, the school had sent a scarcely believable 27 players to the NFL. Known as Muck City because of the loamy soil which allows the sugar cane to grow abundantly, Belle Glade has amongst the highest poverty and felony rates in the United States. A town of seasonal motels to house the transitory migrant workers that keep Big Sugar in business. Muck City is the kind of place you would imagine no longer exists. An incredible window into a remarkable place.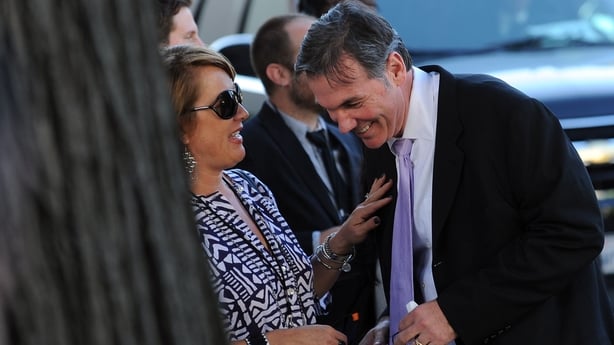 Moneyball
Michael Lewis' story of Bill James, sabermetrics and the adoption of data-driven management by GM Billy Beane And the Oakland A's was adapted to the big screen by Bennett Miller in 2011. As well as a Best Picture nomination, Brad Pitt also received a Best Actor nom for his portrayal of failed high school prodigy turned charismatic general manager Beane. Lewis, whose other works include The Blindside and The Big Short, was one of the first to capture the conflict between modern scientific methods and tradition in sport. A debate which still rages today on these isles. Whether that has anything to do with the last remnants of British culture, I'll leave up to you.
Stand Up and Fight - When Munster beat the All Blacks
I can hear the Leinster fans groan, but what Alan English achieves in retelling and reinvigorating a story that's been celebrated abundantly, on stage and in song, is fairly remarkable. English's love for his home town shines through and all the mythology associated with Munster rugby is validated without descending into the cliched. If anything, the book has become more poignant with Munster's relative demise in recent times. Fans, players and administrators alike could do worse than reacquaint themselves with what it's meant to be all about.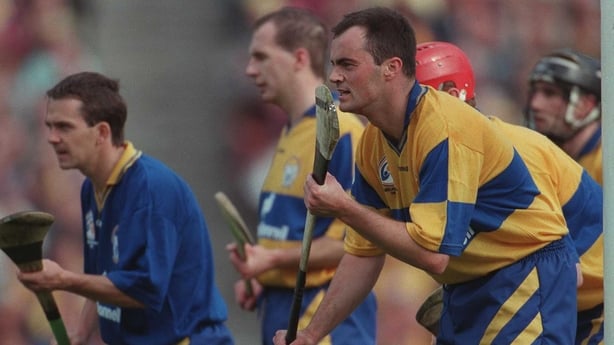 Hurling: The Revolution Years
A brilliant account of a period when every hurling match seemed to be played under a blazing sun, when enough iconic figures came along in five years to last several lifetimes, when advertising and broadcast exposure combined to give the ancient game a sheen like never before. Has the title of a book ever before translated into shorthand reference for an entire era? A glorious time, a glorious read.
Four Kings
An incredibly evocative look at the era of Hagler, Hearns, Leonard and Duran. Boxing's back catalogue of great journalism arguably surpasses all other sports and George Kimball was one of its finest exponents. The son of an army officer, Kimball was a prominent voice in the counterculture literary scene of 1960s Greenwich Village before spending 25 years as a sports columnist for the Boston Herald. In this part of the world, his celebrated America at Large columns in The Irish Times were frequently excellent. One of the more vivid scenes in Four Kings sees Tommy Hearns' hundred-strong entourage of Detroit pimps and hustlers running into an equally populated army of evangelists on the Las Vegas strip. Colourful to say the least.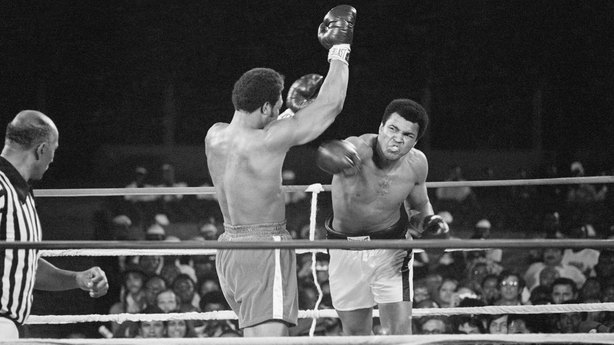 Muhammad Ali: His Life and Times
Thomas Hauser's definitive biography of the twentieth century's definitive sporting icon. So much has been written and said about Ali, yet Hauser's ability to interpret events surrounding The Greatest sets this work apart. With apologies to Norman Mailer's The Fight and Liebling's The Sweet Science, Hauser's book deserves its place in the pantheon of great boxing reads.
The Art of Fielding
In a slight and timely pivot from real life, Chad Harbach's tale of ace college shortstop Henry Skrimshander is best in class. The book manages to be both highly entertaining as a piece of fiction, and true to the detail of the sport it uses as a vehicle. As Skrimshander closed in on an NCAA record for errorless games, Harbach explores the effects of fame and pressure on the player, the person, and those around him. Without ruining the plot, the themes of the book have been openly referenced by many major league stars as they attempt to touch greatness in a sport where success sometimes comes down to who can fail the least.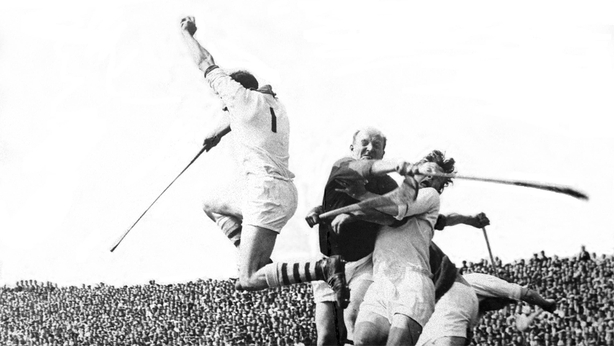 A History of Hurling
At times more of a reference book, but for sheer volume of information Seamus King's tome takes some beating. Telling the story of our national game from inception up to the middle of the last decade is an onerous task, skilfully executed. With detailed rolls of honour, team listings and the narrative broke down by era, A History of Hurling goes beyond facts and figures in attempting to explain things like the perennially vexing "why is hurling only played seriously in X counties". I have found it a forever useful trove since I 'borrowed' it from my colleague Rory O'Neill over a decade ago. In fairness, I needed it much more than him.
A Case Study of Excellence in Elite Sport: Motivational Climate in a World Champion Team
One for the nerds! In truth, Ken Hodge's academic article on the All Blacks culture cultivation from 2004-2011 is extremely accessible by the standards of academia. For everyone who is now rolling their eyes to heaven at the mention of "sweeping the sheds" or how "better people make better players", here is the original of the species. Told In their own words by Graham Henry, Richie McCaw, Dan Carter et al. A fascinating insight into one of the world's most iconic, innovative and successful teams.