Sport Ireland have unveiled their 2020 funding plans, which show an increase of 12.5% on last year's levels, as the investment package for national governing bodies, high performance sport and local sports partnerships rises from €32million to €36million. 
Ahead of Tokyo 2020 it's the high performance athletes which are the big winners as Sport Ireland have allocated a 26% increase in investment in the International Carding Scheme, with €2.43 million being allocated in 2020.
Four Irish boxers will receive the 'podium' level funding of €40,000 and significantly, three of that quartet are women.
Kellie Harrington, Michaela Walsh and Aoife O'Rourke join Kurt Walker in receiving the top level of funding available to them, while Grainne Walsh, Christina Walsh and Amy Broadhurst will each get €20,000.
For the first time ever female boxers dominate the high performance funding, representing six of the eleven fighters in the programme. 
Cycling is another of the big winners as their Carding Scheme funding will increasing from €268,000 to €414,000, meaning that 22 competitors across cycling and para-cycling will receive high performance funding.
Paralympic and World Championship gold medalists Katie-George Dunlevy and Eve McCrystal recieve the top-level 'podium' funding package of €60,000 while the likes of Felix English, Lydia Boylan and Mark Downey make the 'world class' grade and will receive €20,000.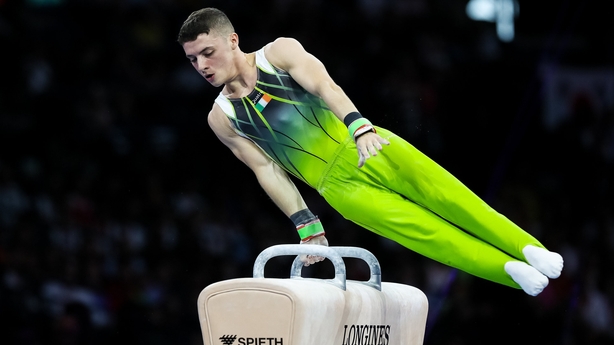 There is full 'podium' funding for six rowers and four paralympians, while in athletics Thomas Barr, Ciara Mageean Brendan Boyce get the full €40,000 package, as does Rhys McClenaghan in gymnastics.
Elsewhere, Sport Ireland will invest an additional €1million in the core operations of national governing bodies, bringing the total funding to €13.85 million in 2020.
Special Olympics Ireland see their funding increase from €1.2million to €1.4million while Cycling Ireland's funding level raises from €350,000 to €420,000.
Sport Ireland, Kieran Mulvey, said: "It is encouraging to see this significant uplift in funding for sport in Ireland; 2020 will see Sport Ireland allocate the highest amount ever in grant funding across the board.
"I would like to thank Minister Ross and Minister Griffin, and their colleagues in the Department of Transport, Tourism and Sport, for their continued commitment to the National Sports Policy and the vision to transform the Irish sporting landscape in the coming decade. 2019 saw further development of the Sport Ireland Campus with the opening of Phase 2 of the Sport Ireland National Indoor Arena and a state of the art hockey pitch.
"These infrastructural developments underpin our athlete's success on the playing field and further augment the Sport Ireland Campus as the epicentre of high performance sport."
Sport Ireland Chief Executive, John Treacy welcomed the increased funding, adding, "Sport Ireland is delighted to be in a position to provide the majority of performing National Governing Bodies for Sport and Local Sports Partnerships with another increase in funding in 2020.
"The continued investment in high performance sport will be enhanced by a 14% increase in investment in the facilities and expertise available at the Sport Ireland Institute which is vitally important as we start move towards Tokyo 2020.
"The strengthened relationship between the Olympic Federation of Ireland, Paralympics Ireland and Sport Ireland means we are starting the Olympic and Paralympic countdown in a very strong and positive position and look forward to another good year for Irish sport at all levels."