27) Goldrick's cracker
Cúúúúúúúúl!

Ag fanacht 23' nóméid i gcomhair scór agus tagann cúl do @dublinladiesg

Sinéad Goldrick leis an scór nó ar tháinig sé de cosantóir? Ba cuma lena Dubs ar aon chaoi!@LadiesFootball @20x20_ie #properfan pic.twitter.com/FChJ9hTBPA

— Spórt TG4 (@SportTG4) September 15, 2019
The All-Ireland Football final was a tight affair - but Sinead Goldrick popped up with a piece of individual magic to send Dublin on their way to three in a row. That run from deep; going up against three players in the air; still so much to do to find the net
28) More world glory for Dunlevy and McCrystal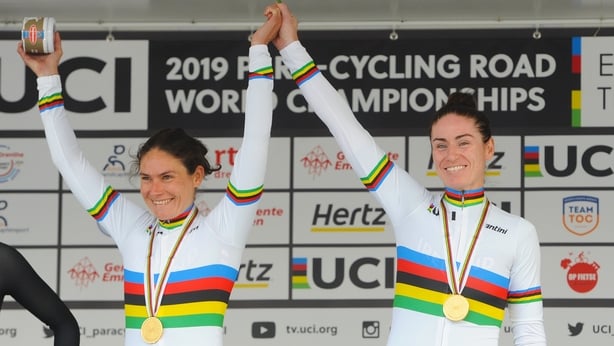 September saw the dynamic duo of Katie-George Dunlevy and Eve McCrystal strike Time Trial gold at the UCI Paracycling World Championships in The Netherlands for the third year running.
29) Turner's prize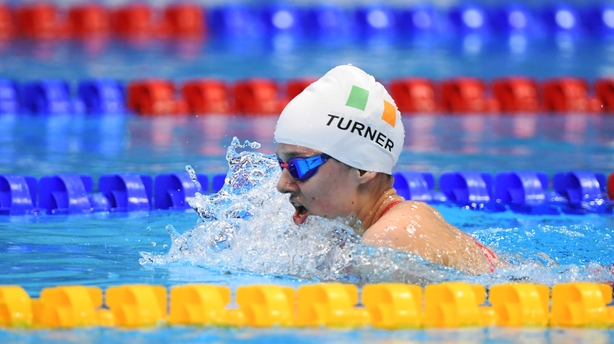 Nicole Turner showed incredible resolve to secure a bronze medal in the S6 50-metre Butterfly final at the World Para Swimming Championships in London - powering through the closing 10 metres to move from fifth to third and claim her place on the podium.
30) Keane takes bronze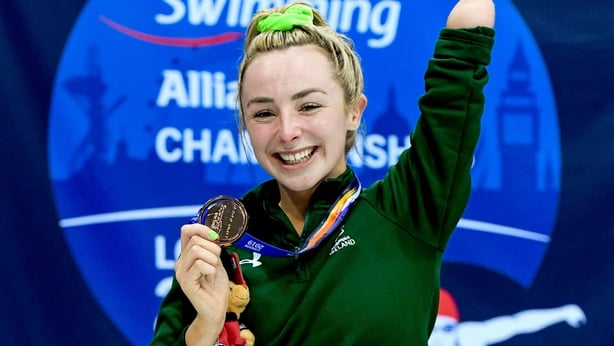 Also in London, European Champion Ellen Keane went into the World Para Swimming Championships with sights set firmly on the podium - and swam a season's best in the SB8 100 metre Breaststroke to claim a brilliant bronze.
31) Mageean runs in blistering 1500m final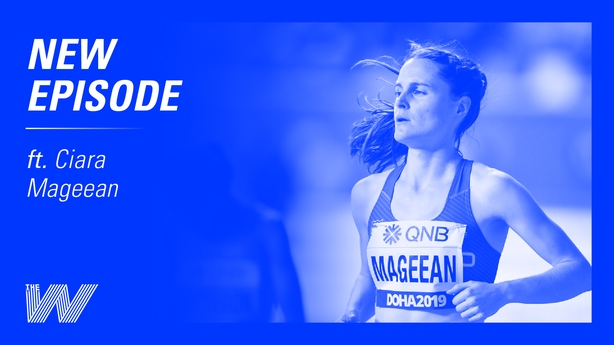 In October Ciara Mageean blazed a trail on the track at the World Athletics Championships in Doha by becoming the first Irish woman to reach a world final since 1997 with a top 10 finish and a new personal best in a red-hot 1500m field. We caught up with her on The W podcast upon her return.
32) Golfers have cards and will travel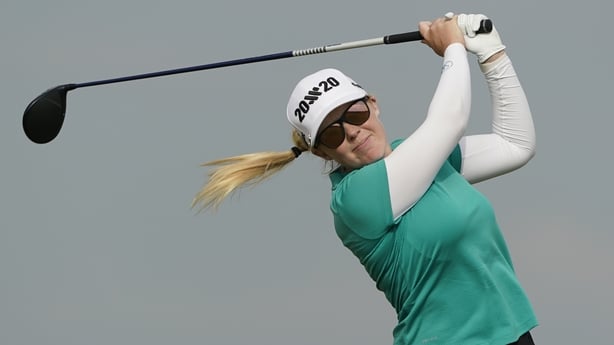 A dramatic Super Sunday of golfing action stateside played out in favour of the Irish as Stephanie Meadow retained her LPGA Tour Card for next season, while Leona Maguire secured her first for next season. Ireland will be well represented on the most prestigious tour in 2020.
33) Records tumble in Tallaght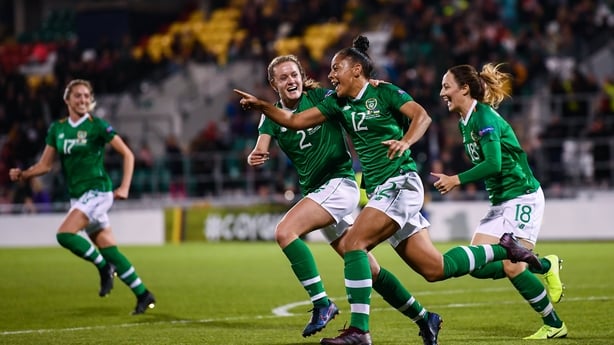 There was another special night for women's sport in Ireland in October, as Ireland took on Ukraine in a crucial Euro 2021 qualifier in Tallaght Stadium.
The team not only claimed victory and three precious points, but also set an all-new attendance record with 5,328 people there to see it.
34) O'Sullivan proves her value once more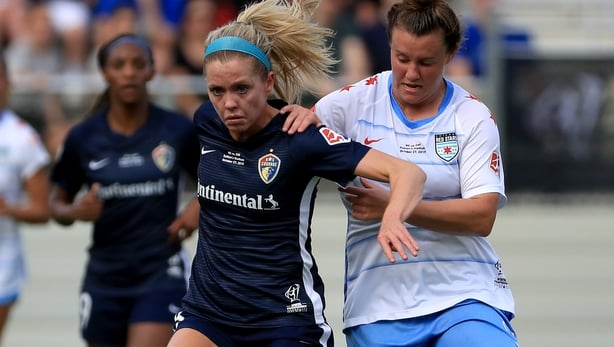 For the second year running, North Carolina Courage voted Ireland's Denise O'Sullivan as Most Valuable Player as they completed an NWSL Championship back-to-back triumph.
The Cork woman was also named at #65 in The Guardian's '100 Best Footballers in the World' list for 2019.
35) A lot done, more to do
The 20x20 campaign is asking women and girls in Ireland to show their sporting skill by posting their own skills videos on social media.

If she can't see it, she can't be it. We want to see your skills! #CantSeeCantBe #20x20 pic.twitter.com/XgP5isKEQK

— RTÉ Sport (@RTEsport) November 20, 2019
15 October marked the anniversary of the 20x20 campaign launching into action. To say that engagement with the initiative has surpassed expectation is an understatement, the cultural change is palpable. A lot done, and more to do.
36) The revolution will be televised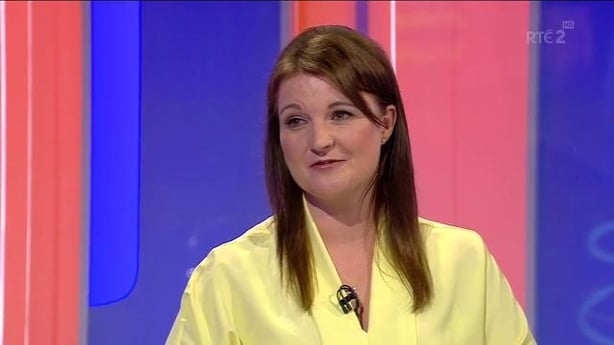 Autumn brought some big Irish sporting TV firsts on RTÉ. Fiona Coghlan became the first woman to co-commentate on a men's rugby international during the World Cup; and Lisa Fallon (above) was the first woman to appear as an analyst on both an Ireland international and a UEFA Champions League matches.
37) Between the Lines
The good folk at The42.ie executed one of the best ideas around the promotion of women's sport with the publication of the SHE CAN! colouring book. Ella on the Late Late Toy Show was a big fan and liked it almost as much as meeting her hero Katie Taylor!
38) Peamount top of the pile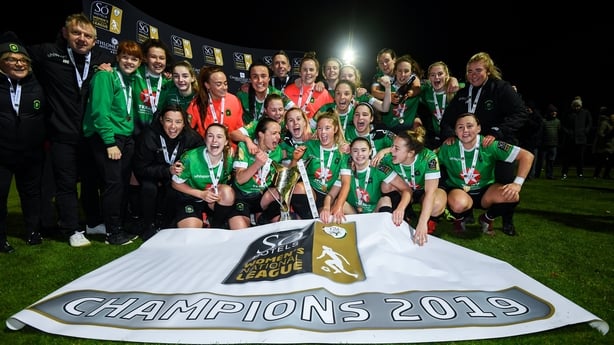 A special night on home soil in October as Peamount United claimed their second Women's National League title, having won the inaugural crown in 2011/12. The team finished with 56 points from 21 games to qualify for the UEFA Women's Champions League next season.
39) Taylor adds another belt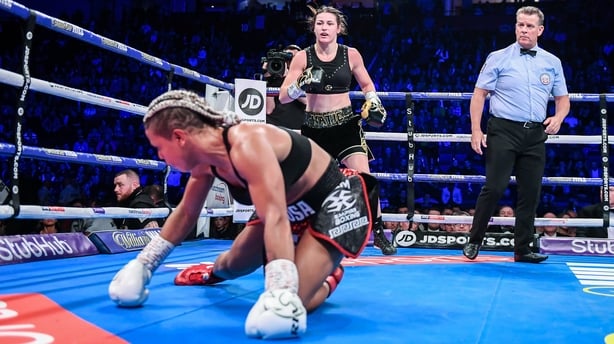 In November, the undisputed lightweight champion Katie Taylor stepped up a class to take on Christina Linardatou for the WBO Super Lightweight belt, in a historic headliner in Manchester.
The Bray woman emerged triumphant to become Ireland's first ever female two-weight world champion.
40) McCay's landmark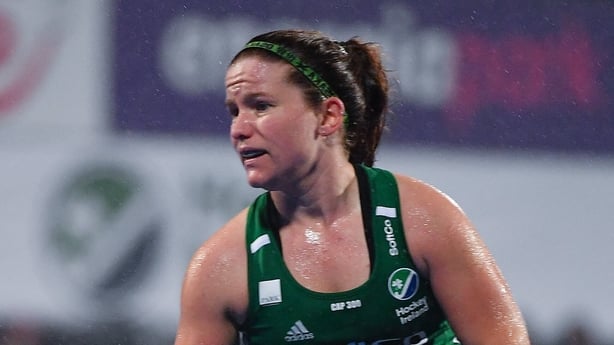 As the Irish hockey team embarked on a historic weekend of Olympic qualifiers in Donnybrook Stadium, Shirley McCay made a landmark 300th appearance for her country in front of the packed house on Saturday evening. A fitting setting for someone who has given so much to their sport.
41) Diver continues to make a splash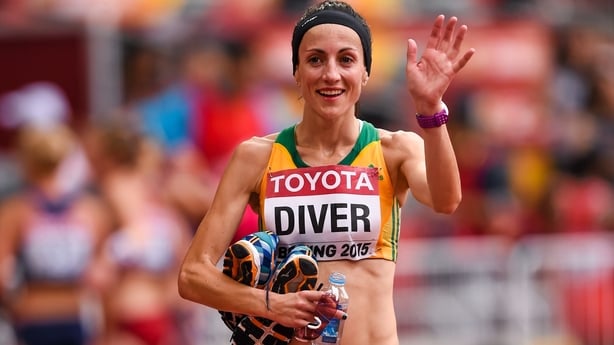 It was a powerhouse performance to remember at the New York City Marathon for Sinead Diver - the Mayo native, who represents Australia, who finished the race in fifth place in a time of 2:26.23.
42) Hockey journey continues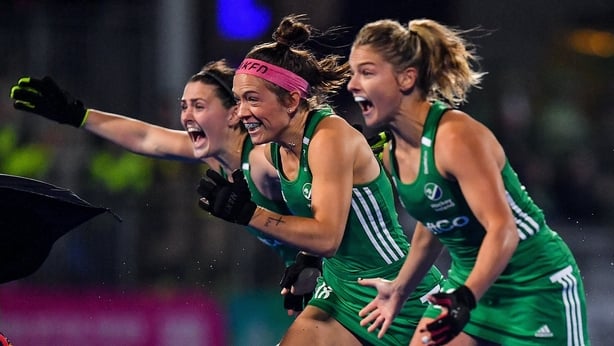 The rollercoaster route to Tokyo. A nation held its breath as the Irish hockey squad banished the demons and booked a place at the Olympic Games for the first time ever, in the most most dramatic of circumstances courtesy of a penalty shoot-out.
A game-changing, record-breaking, history-making night.
43) McCarthy shines on world stage again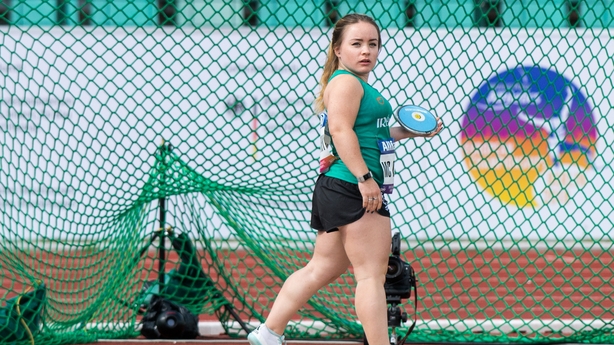 November saw Niamh McCarthy claim a bronze medal in the F41 discus event at the World Para-Athletics Championships in Dubai. It's the Cork woman's third world medal, following up her bronze in Doha 2015 and silver in London 2017.
44) McEvoy a star at last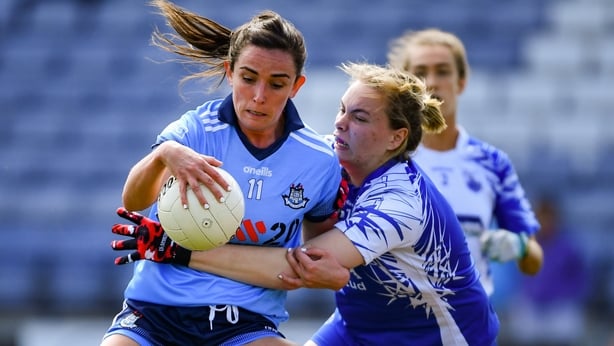 Niamh McEvoy, unbelievably, claimed her first LGFA All-Star in 2019. Her scoring ability, power on the ball, pace off it, passing accuracy and precision in the air make Dublin tick, a long overdue accolade for a pillar of consistency.
45) Mourneabbey retain title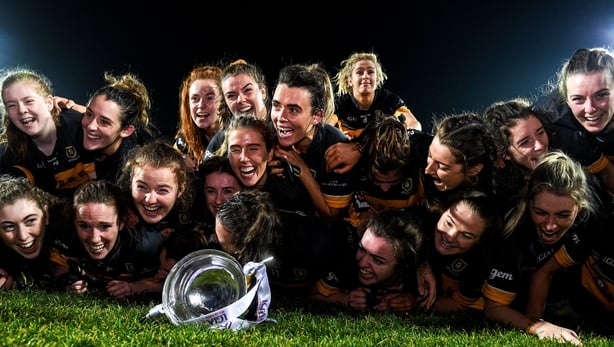 Mourneabbey finally put the heartbreak behind them to reach the holy grail of an All-Ireland title last year - and backed it up in 2019 with a one-point win over Kilkerrin/Clonberne claimed in the closing 30 seconds in a match that had everything.
46) Buckley never went away you know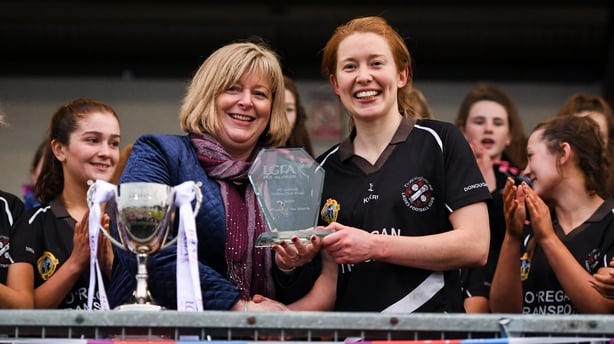 The one and only Rena Buckley won the Junior All-Ireland Club Championship title with Donoughmore - her 37th national title in Gaelic Games between county, club and college.
47) Keane leads the Olympic ideal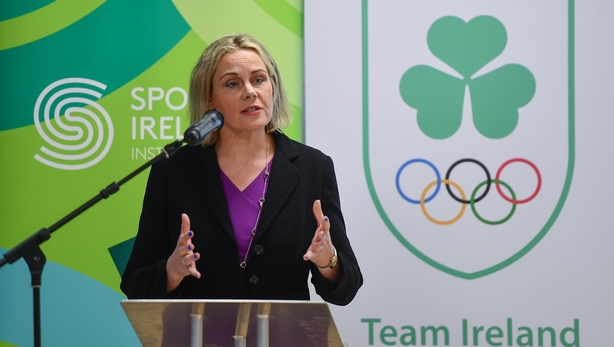 At a November EGM, the Olympic Council of Ireland officially became the Olympic Federation of Ireland. New name, new staff, new logo, new sponsors, new athlete-centred focus - the scale of the brand overhaul post-Rio, led by Sarah Keane and Sarah O'Shea, is truly incredible.
48) Ella meets her hero
Ella Thompson, remember the name! Great to catch up with Ella for a one on one today. An exceptional talent, her enthusiasm and pure love for the sport is a joy to see. pic.twitter.com/oxaPtvl9VS

— Katie Taylor (@KatieTaylor) December 19, 2019
Future boxing star Ella Thompson got the best Christmas surprise of all when her idol, Katie Taylor, surprised her live on the The Late Late Toy Show for a chat and a sparring session. A magic moment not just for Ella, but for everyone watching at home, too. And they met up for a one-on-one session before Christmas.
49) McSharry's promise coming to fruition
A special evening in December as Mona McSharry hit the podium at the European Short Course Swimming Championships in Glasgow - the Sligo swimmer claiming a bronze medal in the 50-metre breaststroke, setting a new Irish record on the way.
She missed out on a second bronze, in the 100m Breaststroke by four one-hundredths of a second.
50) Cross country joy in Portugal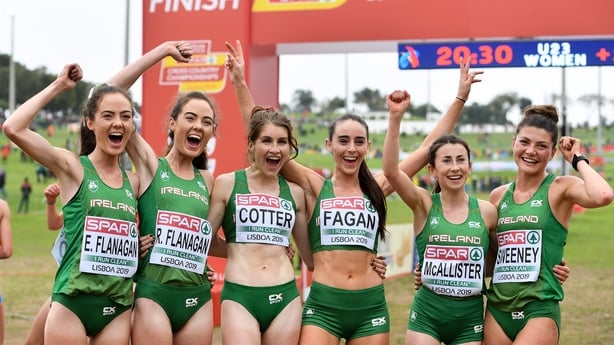 It was a Super Sunday for Irish women at the 2019 European Cross Country Championships in Lisbon, with silver team medals claimed at both under-23 and senior levels.
51) McCormack cracks America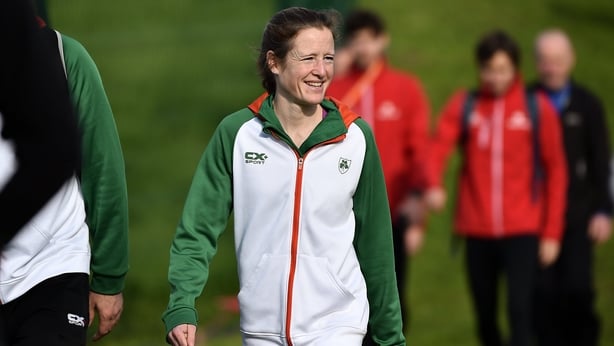 A silver lining on a special year for Fionnuala McCormack, who took on the Chicago Marathon in style, finishing in fifth place with a personal best time of 2:26.47, and in doing so secured Olympic qualification for the Tokyo Games next year.
52) Sonia. That is all
RTÉ Sport Hall of Famer - The legend Sonia O'Sullivan @soniaagrith #rtesport pic.twitter.com/2zcvaz2nUt

— RTÉ Sport (@RTEsport) December 15, 2019
What better way to round off this 2019 list. Sonia O'Sullivan recently turned 50, and was inducted into the Hall of Fame of both Athletics Ireland and RTÉ Sport. A national heroine, with expansive athletic achievements, and a sporting legacy like no other.