On St Stephen's Day, many of us will wolf a few Turkey toasties, rummage around the empty wrappers for the least revolting chocolate left in the tin and pour a glass, before settling our newly enlarged posteriors onto the sofa.
The couch roast potatoes could easily pass the day watching sport alone - it is a particularly packed day for soccer and racing.
But what about those stars who sweat on the field while you sweat out the brandy butter? Do they know it's Christmas time at all? (Sorry).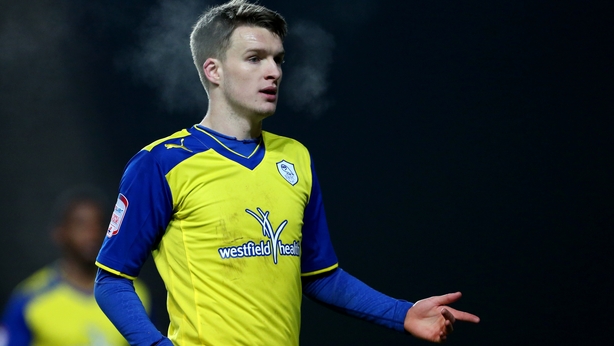 RTÉ columnist Paul Corry is a former professional footballer who spent three years with Sheffield Wednesday in the Championship. He explains that English football's traditional bumper festive schedule leaves little room for celebration.
"It was the time of year I found most difficult. You're away from your family and friends and it's very difficult to get any time off to see them in Ireland.
"It's the busiest time of the football calendar. From the start of the December to the first week in January you're looking at the guts of 10 games. It's just fixtures, training, fixtures, training. We used to get Christmas Eve off, back in and train Christmas Day and a match on the 26th.
"Two of the three years I was at Sheffield Wednesday we had away games so we met up at about 8am, trained, went home and ate, then we met back up at about 4pm and travelled to a hotel to stay overnight. That was our Christmas Day. I remember coming into the dressing room on Christmas Day and everybody greeting each other but it was a very quiet place. Nobody really wanted to be there.
"It's difficult. You're FaceTiming or Skyping home and seeing people on Christmas Day and you're not a part of it and at the same time you have to try and focus yourself on the game the next day.
"For one of those games I wasn't even in the squad, I was in the stand. Twenty people would travel, 11 would start, seven are on the bench and two people are in reserve in case anyone was to get ill or injured in the warm-up. When you're not involved, you're thinking 'what am I even doing here? I could have gone home'.
"There are not many relationships in football that stem past the dressing-room, so it can be quite an isolating time of year. I had three or four team-mates I would have been quite close to so we would have done bits and pieces together, cooked Christmas dinner in the apartment."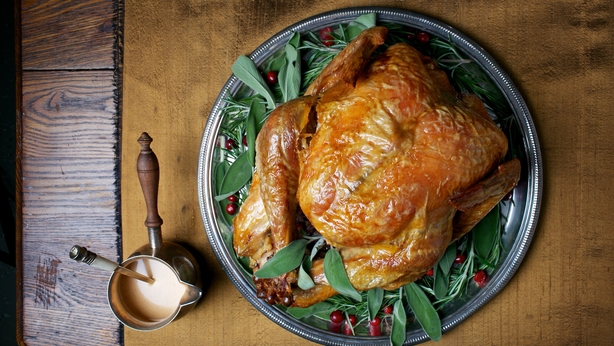 The traditional Christmas indlugence is mostly off-limits to footballers, however.
"There was nobody enforcing rules and regulations on you but if you're being a complete professional, you know that you can't be stuffing yourself with Yorkshire puddings or too many carbs or protein. We had turkey one year but other than that we had steak, veg, bits of potato.
"You have to maintain your balanced diet that you would throughout the season because at the end of the day, football is a business and the only thing the manager really cares about is the three points. If you're doing anything to hinder your performance or your team's performance, you're stepping out of line. And if you have one or two bad games there, you could be out of the team for six or seven so you can't afford to take chances like that.
"If you were caught with alcohol in your system or spotted somewhere that serves alcohol within 48 hours before a game it's a sackable offence.
"It is worth it. Football is a short enough career and there are certain sacrifices you have to make. But people sometimes tend forget that you're just a human being, a normal person. There should be a winter break. I understand history and tradition but the game has moved on in terms of rest and recovery and it seems like an ideal time to give people a break and enjoy time with their families."
Corry moved back to Ireland and joined Shamrock Rovers in November 2016. The SSE Airtricity Premier Division season wasn't due to begin until February but that didn't mean he could cut loose on the mince pies.
"With Shamrock Rovers, they went to 52-week contracts so we had a 'pre pre season'. We did six weeks in the gym and they gave us about 10 days off over Christmas.
"But at the back of your mind you're still thinking 'Don't take on too much alcohol, don't put on weight', because the way football is, it shows very easily. If your body fat is up, you're getting a kick in the ass, or if you overindulge in alcohol and go to do pre-season runs, you'll know all about it.
"It's easier in the League of Ireland in the sense that you do have the time off but at the same time if you want to be a top professional and extract every bit of potential from your game, you need to be looking after yourself 52 weeks of the year. There are no shortcuts.
"That's not to say that footballers or sports people don't go out and enjoy themselves, they just have to do it a more moderate way and probably less frequently."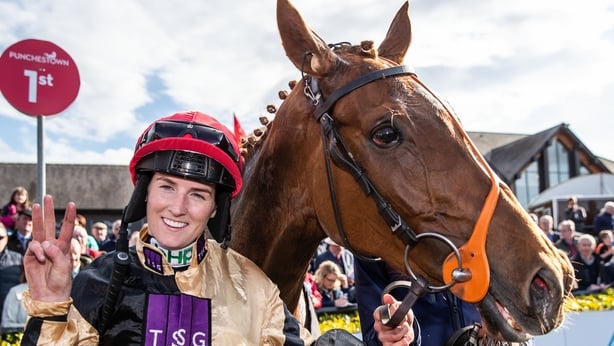 Rachael Blackmore has been at the top of her game in 2018. She's contending for the Champion Jockey title and will be in the saddle at Leopardstown/Limerick on St Stephen's Day.
"I'll ride out Christmas Eve morning and I'll head home then to Tipperary. I'll be back as normal then St Stephen's Day, ride out and then head racing.
"I can eat whatever I want, I'm very lucky with my weight, especially around Christmas. I don't have to worry about that side of it at all. I love Christmas dinner. I don't drink alcohol.
For Blackmore, racing at Christmas is a privilege rather than a chore.
"It's a very exciting time of year for jockeys. The real Christmas starts on Stephen's Day for us.
"There's such fantastic racing, there's a whole host of Grade Ones on over Christmas.
"It's no sacrifice really. It's a privilege to be able to  do something you love as your job and if that falls around Christmas it doesn't really matter."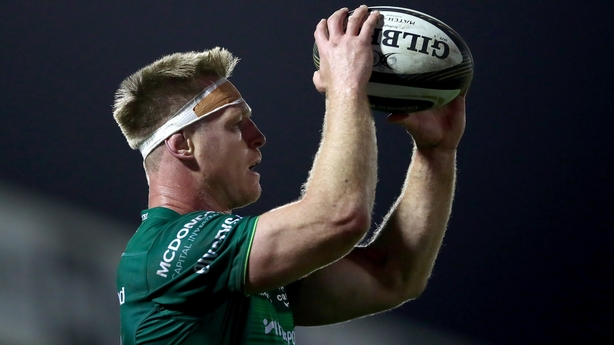 Hooker Tom McCartney has played for Connacht since 2014. The New Zealander has found Christmas in Galway a slightly colder affair than in his native Auckland.
"You see in the Christmas movies that it's snowing and everyone is around the fire so it's quite cool to experience a winter Christmas. Though I'd have to say, after experiencing them both I'd probably prefer the summer one!
"Normally, Christmas is mostly outside. We get together a bbq and a ham on the bone or something like that. A lot of the time it's eating outside in the sun so a little bit different to here.
"My wife and two kids have gone back to New Zealand for a summer Christmas so I'll be by myself. It's not too bad, a few of the us foreigners are going up to Denis Buckley's house, we've been lucky enough to be invited to have Christmas with his family. We'll get to experience a little bit of a family Christmas."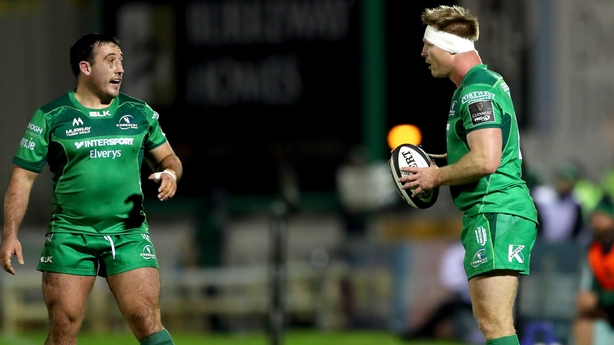 There are no St Stephen's Day fixtures in the Pro14 this year but with Connacht in action on 22 and 28 December a Christmas party is low on the agenda.
"We're training Christmas Eve, early in the morning, because there are a few guys whose families are from different areas of Ireland. Get in nice and early, do your gym and then we have a training session. You're gone by 11. Everyone is off Christmas Day and then we're back in again on St Stephen's Day, training at five that night.
"As far as the food goes, a lot of the traditional food isn't bad for you. Your turkey is protein, potatoes are carbohydrates and there are some veggies in there as well.
"Drinking is pretty much off limits to us. It's the silly season for everyone else but we're in our busiest patch, we play Leinster a couple of days before Christmas and then we have Ulster a few days after. They are massive interpro games so you want to be on your best form. We've got a short turnaround heading into Ulster after Leinster so you've always got one eye on the next match.
"It's just part of the sacrifice that you've got to make. We get other times when other people are hard at work and we get a bit of down time as well. Sometimes you've got to pinch yourself and remember that you're doing a job you really love and you wouldn't want to be doing anything else."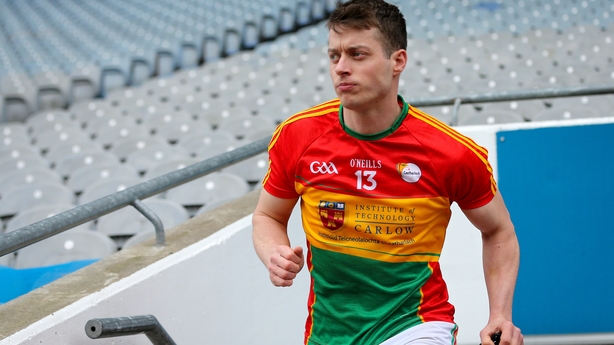 In September, Paul Broderick became the first All-Star nominee from Carlow in 24 years. As an amateur athlete, he combines work as a secondary school teacher with his Gaelic football career and over Christmas will have one eye on the county's O'Byrne Cup tie against Offaly on 5 January.
"I'll be home in Carlow and all the family will be around. We have a week off, until the 28th. We're back to normal then, so training Sunday, Tuesday and then the match later on that week.
"I'm coming back from a knock so I'll try and get in (to the gym) most days over Christmas to do something. Even mentally, if you would normally be doing it and then you take the week off, you'd feel like you put yourself back.
"The culture in Carlow has changed. If I texted five years ago and said 'Anyone going to the gym?' I would know what the reaction would be. But nowadays the culture is for improving yourself and that the tiny bits, the 1% matters.
"Turlough (O'Brien) has managed to foster a culture that lads do it even though they're not asked to. Before, it was always in groups and mandatory attendance but that doesn't need to happen that much anymore.
"Time is limited in every day. If you're working six or seven hours as a teacher, there are six or seven hours that I can't practise for my sport. Whatever else I have in my life, family, friends, girlfriend, those are the ones that get tapered off because you're not going to cut your job. The people that give you the most are the most patient with you and understand."
The 'drink ban' is a familiar feature of the GAA landscape but for Broderick, moderation and placing faith in players to look after themselves is a more productive approach than trying to police indulgence.
"You can eat and drink what you want but I'm old enough now at this stage (32) to know that you tend not to train if you go too heavy on it. 
"In the years we didn't do as well, there was often drink bans. And I was often in favour of them. But if you ban anything, people want to rebel.
"We'll have a few nights out over Christmas, and lads will enjoy them, which I think is important. If they don't, they might burst out at some stage anyway because they feel they haven't had a break. Lads will go out but most of them will do something on those days training-wise.
"I've seen both sides of it and when it's managed well, and lads are given their bit of freedom, then if someone goes offline in the week of a match they can't say 'you never let us out'. Once it's not affecting a player's training I think there is no harm in blowing off a bit of steam.
"I've often spoken to Sean O'Brien, who I would have played football with growing up. Rugby players are allowed a drink up to seven days before a game."