Entry to Kilkenny's historic morning greyhound meeting was free and the small crowd was broken up into several distinct crowds.
There were owners and trainers there with their dogs, there was the media - possibly the biggest representation at a meeting at St James's Park ever - and people in for a look.
There was none of the usual suspects that you get at most greyhound meetings - no stags or hens out for the night and there were no punters looking to beat the bookies.
There was a longer queue to pick up a breakfast bap in the cafeteria than there was at any of the on-course bookies, who were there as part of their contractual obligation to the event's organisers.
They reckon that there was less than €100 wagered on the first two races.
This is hardly surprising considering the first of the six race card went off at 9.18am.
The Irish Greyhound Board (IGB) recently signed an agreement with Sports Information Services (SIS), who provide live racing to bookmakers shops around the world. Bookies aren't allowed to open their doors in Ireland until 10am so this is purely for the global market.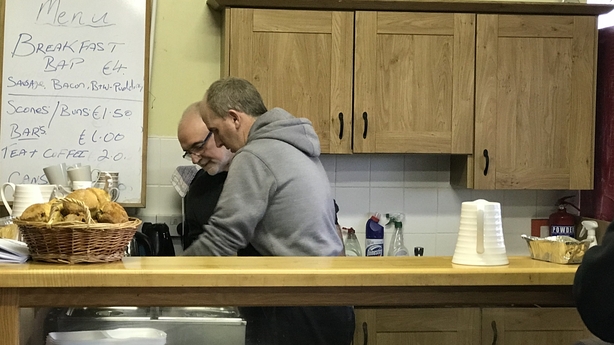 "I have to say it's a big change from what we're used to here under lights. It's a wake-up call for bookmakers - we have to be here earlier," said local independent bookie Aidan Brophy.
"It's a big change. We're 30 years here betting at night and here we are in the morning - that's how the world changes.
"The betting is fairly light at the moment and it will be a while because it'll take a while for things to settle down. It's a big change for everyone - the owners, the trainers, bookmakers, track management, it's a new beginning."
The venture is generally well received within the greyhound community, with the owners and trainers pointing out that it gives a much-needed boost to an industry that has known its struggles in recent years.
Greyhound racing, but not as we know it - @Sweeney_Peter reports from Kilkenny where the first morning greyhound was staged #rtesport pic.twitter.com/VUOFdEl5jC

— RTÉ Sport (@RTEsport) December 12, 2018
The prize money isn't huge. The biggest pot is €325 for the winner of the last, though every dog walks away with at least a tenner - entry for the race is €10 and the last home collects €20.
"It's good, something different, new," said renowned local trainer Paul Hennessy. "It's a new initiative for the greyhound industry, it's worth trying and its good for the track.
"It's new for us here in Kilkenny, we normally come in here later in the evening as a social thing. We'll try and see how it goes, but it's quite positive.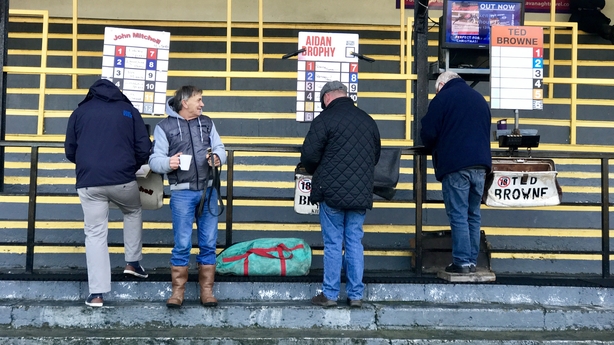 "Anything that's good for the sport is good. We'll be back here again next week - tune in!"
The weather is foggy, but the mood around the track is bright. Nearly everyone seems to know everyone else by name and there is a friendly atmosphere.
The IGB's deal with SIS will see racing start shortly after 8am every Wednesday and Thursday in Kilkenny and Waterford respectively from January with the full ten-race cards broadcast in bookies around the world.
The IGB says that this is good for the industry and insists that the product isn't aimed at problem gamblers.
"It's not for the general public as such, it's aimed for the industry, it's the greyhound board trying to put more money back into the industry," said IGB Chief Executive Officer Ger Dollard.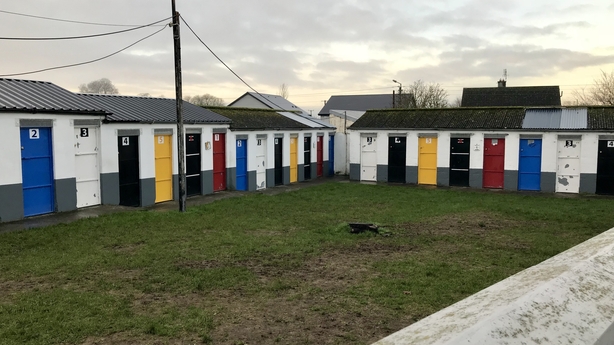 "It's not meant to promote gambling. We have a very responsible approach to gambling and the reality is if someone has a phone they can gamble 24/7.
"This is aimed at international markets, it's going to different time zones so people in Australia and Russia will be viewing this in the evening time. I don't see the gambling as an issue.
"We're doing it as part of a contract with Sports Information Services, who run this type of operation throughout the world.
"It's available to anyone who is on the SIS network and a lot of major betting partners are on that network, but Irish bookmakers don't open until 10am so it's not available in Ireland.
"We'll see for six months, make a decision and see where it goes from there."
Whilst the Irish races may be watched by punters in the evening time on the other side of the world, people will also be able to gamble on them in bookmakers' shops in England, which are allowed to open at 8am.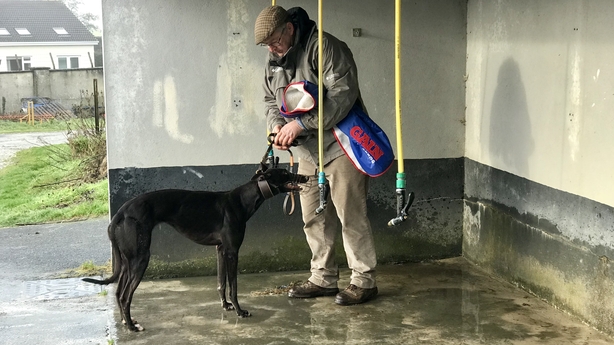 This has led to concerns that it is fuelling problem gambling.
"We would have a lot of concerns about this. This is purely about gambling and there's no other way to approach it," said Timmy Hammersley of SpunOut.ie, the youth information website that has seen an increase in contacts from youngsters concerned about problem gambling.
"It is on at a time when you have children travelling to schools and we think that's an inappropriate space to have such an activity on.
"We would very often hear from a lot of young people that the problems they face with gambling and this is another avenue for the industry to increase the amount of young people gambling and the young people who are engaging in problem gambling to compound the issue as well."