Moments after securing gold in the pommel horse, Rhys McClenaghan admitted that competing in the final of the European Championships was a scary experience, but revealed that he thrives off that fear in such situations.
The County Down teenager made history at the SSE Hydro in Glasgow to become the first Irish gymnast to secure a medal at these Championships.
McClenaghan produced a flawless routine in the pommel horse final to secure the gold medal, recording a personal best score of 15.300 in the process, and the Commonwealth Games gold medallist admitted it was a dream to win the medals, especially competing against his childhood heroes.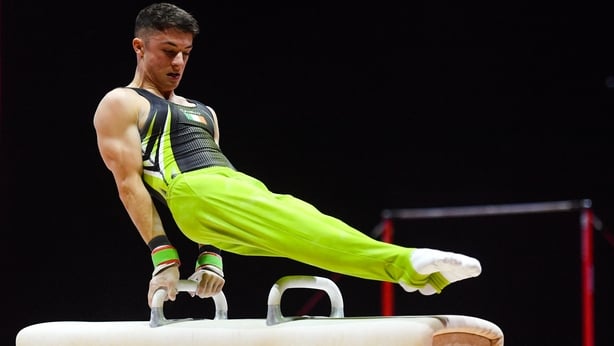 "It feels pretty amazing. I've just won the European Championships, that's a dream come true for me," said McClenaghan, speaking to RTE Sport.
"It's a dream come true, even competing against those guys in the final, because as a kid, I looked up to every single one of them, so to take the top spot, I can't even fathom it."
But McClenaghan believes that this really is just the beginning and he is convinced that he will become even more proficient by the time the Olympic Games come around in two years' time.
"It shows how quickly I'm progressing that I can do a new PB within a couple of days, so what is still to come for the likes of Tokyo 2020 is incredible.
"The crowd was amazing, there was such a good energy and i think I thrive off that.
"I thrive off fear, because I can use that to give me more energy in my routine and make it more perfect.
"It was scary being out here on the big stage but I managed to keep my cool and do what I do in training hundreds of times. The score shows it and this medal shows it."
And while the Newtownards native executed the plan to perfection, the 19-year-old, who had to relocate to Dublin to train at the Sport Ireland Institute in Abbotstown, paid real tribute to the man who put together his training plan and intricate routine.
"My coach Luke Carson has done an incredible job training me, he has come all the way down to Dublin to train me for events like this and I couldn't thank him enough because he makes the intricate programme for me and makes it so perfect so that I can go out at big competitions and do my job."