Get up, train, work, train, home, bed, repeat.
If you're a full-time athlete with a full-time job, that's the daily routine. And even at the weekend when there's no work to do, there's still plenty of training.
Combining the 40 hours a week, nine-to-five or shift work, and a life at the elite end of sport isn't easy. But it's a choice some people make.
GAA players, for example, have no option but to work alongside lining out for their county because football and hurling don't pay.
Others, though decide that they want to combine the two.
Catherine McManus works in planning and marketing for Ryanair, making sure the right eyeballs see the right information at the right time when they visit the airline's website. In her spare time she's one of Ireland's top sprinters.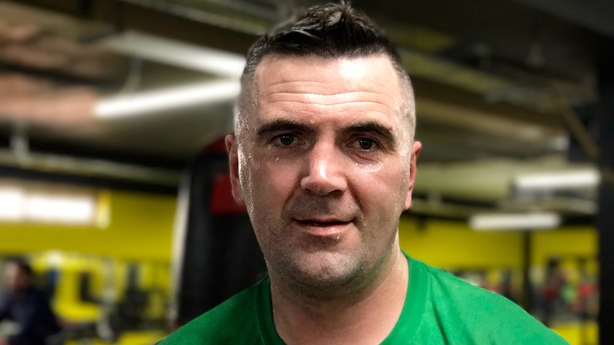 Niall Kennedy is a garda who has a sideline in professional boxing. He shortly hopes to fight for a North American Boxing Association title - win that and he's catapulted into the top 15 in some world rankings and one step closer to a shot at the big time.
"I often get asked is it hard, but to me it's normal because I don't know anything else; I've been running my whole life, since I was a child," said McManus. "Both my parents are athletes, my Mum runs the club, my Dad is my coach, so it is part of my life.
"I don't want to come across like it's easy, because it's not, but I just take it for granted because it is just part of my life being super organised, committed and disciplined, having all of my schedules in place.
"For me it's normal, but for some of my friends I'm sure and new people that I meet think it's very strange, but to me it's just, I don't just pick up and do things ad hoc - it's very planned.
"I like the schedule and I like what's coming next; change can throw me off a bit."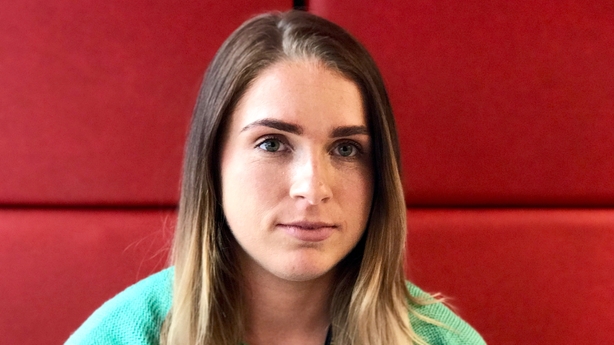 The 26-year-old's easiest day of the week is Sunday, when she sits down and plans her week ahead, right down to what she'll wear each day to work and training and what she'll eat for every meal.
Kennedy's week is a little more scattered, as he works on shift, dividing his time between his home, wife Niamh and son MJ in Gorey, work in Wicklow and Paschal Collins' gym in Blanchardstown - a 65-mile stretch he's more than familiar with.
"It's not easy, but work can take away a bit of pressure from boxing and vice versa," said the 33-year-old heavyweight, who got a taste of the big time when he sparred with world champion Anthony Joshua in London last year.
"I went to training once a day for the last few weeks, but now I'm back in full camp because I have a fight on June 23.
"I'm training up in Dublin two or three days a week and I'll either do my strength or road work at home. I'm training twice a day, six days a week until fight week, when I'll ease it off a bit.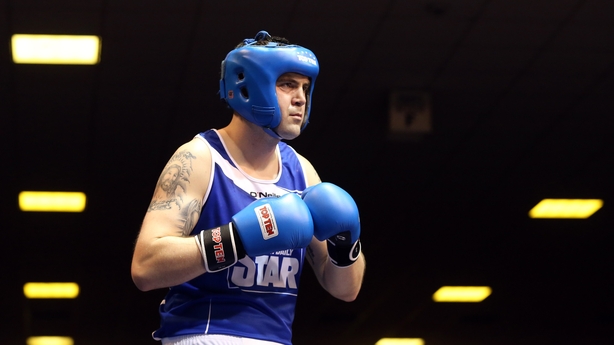 "Last year was a really good year and showed me that if I can apply myself properly and listen to the work that Paschal is telling me to do, I think I will get the rewards," said Kennedy, who had a short spell on Wexford's senior football panel, but says he always preferred playing hurling.
"I probably got what I deserved out of amateur boxing because I didn't put enough in, but now I'm fully committed.
"It's for me, but also to provide a better life for my family further down the line, please god."
McManus, a bundle of energy who goes for a walk during her lunch break to ensure that she's not too stiff from sitting at her desk all day when she goes training, says she is happy with her current arrangement as it keeps her constantly challenged.
National 4x200 club record & the National League title 2 years in a row ?? Yeooow! pic.twitter.com/f8iP7HvwgZ

— Catherine McManus (@CatMcManus) February 3, 2018
She said: "I worked with Athletics Ireland during my under grad and did the whole thing of running being my 24/7. It was my job and my hobby and I didn't like it because I was constantly thinking about running.
"In work, I think about work and then I think about sport in the evenings and at the weekend. For me it's a break from the other pressures I have in my life."
She's also aware that full-time athletics in Ireland doesn't pay the bills for many people so having a job may come in handy if she one day decides that she wants to get a mortgage.
Both of them have ambitions of getting to the top, for Kennedy that means a world title and for McManus that's one day competing at the Olympic Games, though the pair would be quick to acknowledge that they have a long road to travel before achieving their goals.
"I'm sure everyone involved in athletics wants to get to the Olympics - sometimes that might not be realistic, but you have to aim for it. It's the whole aim for the stars, land in the clouds kind of thing," she said.
"That's the dream and everyone will chase it. For sure, I'd love to achieve really highly at a European level and Olympic level would be the dream. I'll always be striving to be the best I can be in any particular year with what I have."