To celebrate International Women's Day 2018, RTÉ Sport asked some of our greatest female athletes to name the women who inspired them to excel in their chosen field.
Catherina McKiernan (four-time World Cross Country silver medallist, European Cross Country champion, Irish women's marathon record holder)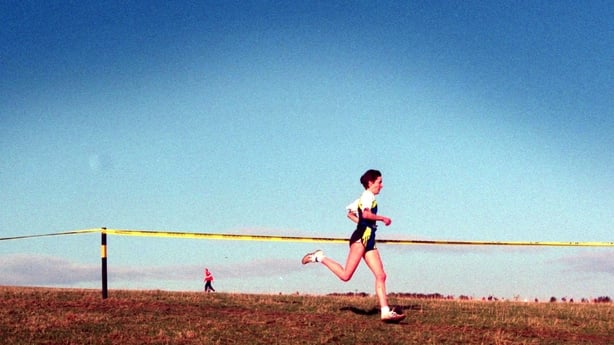 "A woman who really inspired me when I was younger isn't an athlete at all. When I was growing up I loved to watch Wimbledon and Steffi Graf was the one I really looked up to. I played a bit of tennis in school and it was easy to hit a tennis ball off the gable end for hours as a kid because I had so much energy.
"We lived in the country so we had a lot of room about the place and on the back street we made a tennis court complete with net whenever Wimbledon was on. We thought we were pros!
"She was always winning and I suppose as a youngster you look up to a winner. I enjoyed watching Graf and whenever she was interviewed after I really liked her personality and that's really why I warmed to her."
Fiona Steed (Former Ireland rugby international, RTÉ Rugby analyst)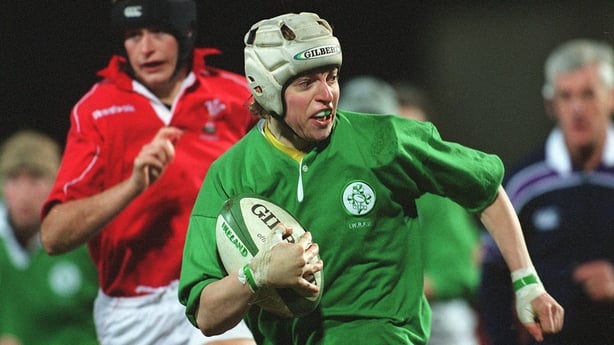 "I grew up in rural Ireland in the 70s and 80s surrounded by five brothers and green fields. I didn't have any specific female sporting role models, I competed with my brothers and their friends in the back field and with them for Silvermines GAA as the only girl until I was 14.
"I played sport because I wanted to, because it was what you did and because my parents encouraged me as much as my brothers. While my brothers collecting stickers of Manchester united and Arsenal I quite liked the run of Ossie Ardiles and Steve Perryman for Tottenham Hotspur.
"Together we cheered the successful Tipperary hurlers and I also had a soft spot for Galway. Female sports stars at the time I admired on TV were Zola Budd and Steffi Graf, however my tennis career never went beyond the back yard and I'm still struggling with the running.
"When I started playing camogie for Toomevara it was the older players on the team that inspired and encouraged me. Anne Gleeson used to collect me and take me to Tipperary training when I was a teenager.
"Some 20-odd years later, Anne is still encouraging the youth as she trains the U8s in Toomevara. Role models come in many guises and not all are visible to the greater public."
Kellie Harrington (World Championship and European Union Championship silver medallist)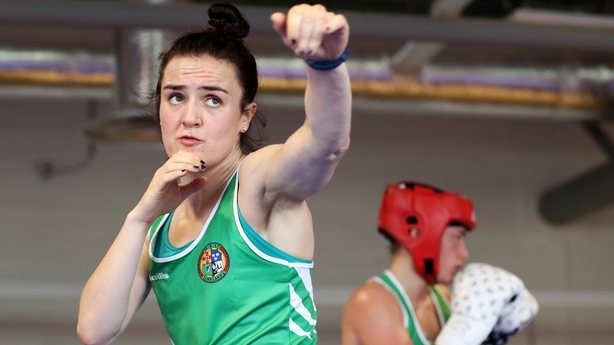 "My female inspirations are my Mammy and my Granny, two of the strongest women I know. I choose my mam for putting up with me for years! And my nanny for raising 12 kids and looking after every one of them. She always looked after all her children and grandchildren (all 39 of them!) and treated us all the very same.
"She was so supportive to me with my boxing career and always encouraged me, all the time. My granny was a strong-willed woman who never, ever put another woman down and would simply not speak badly about another human.
"If I can be half the woman my nanny Esther Harrington was then I will be very happy."
Sanita Puspure (Two-time Olympic rower for Ireland)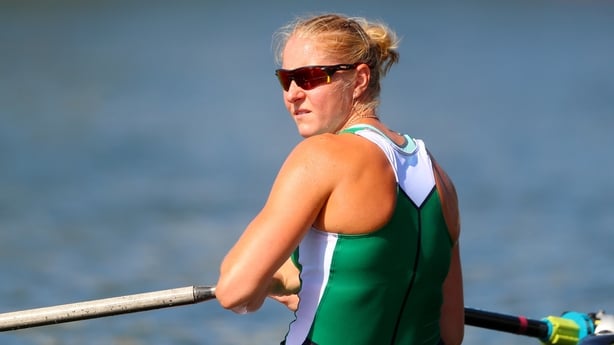 "We all have our own stories and you only be inspired by stories that you actually know. For me it's the girls that you see every day getting up in the morning, doing the same hard work that you do. You think, "if they can do it I can do it". You get small bits of inspiration from each one of them at any given time.
"All the girls I've trained with, I take something from the each of them: the attitude, the positivity. It's not our goal to influence someone. It's our goal to get faster ourselves. If someone gets something positive out of that, that's great."
Tracy Piggott (RTÉ Racing presenter and former jockey)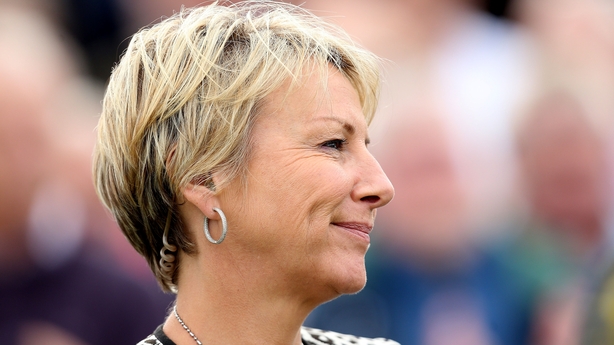 "Can I pick somebody from racing? Of course I can. I'm going to pick two. For me it has to be Nina Carberry and Katie Walsh. These two have broken the mould in what was a very male-dominated sport. When they now line up to race, they are just one of the jockeys setting out.
"Both have won at the Cheltenham Festival, both have tasted success in the Irish Grand National, and Katie wasn't too far way in winning the Aintree National.
"As ambassadors for racing, you couldn't pick two better people. They have opinions and are not afraid to express those opinions. In front of the camera and behind the microphone, both are natural performers.
"You might say that Nina and Katie came from strong racing families, and that is a help, but national hunt racing is a tough sport and these two have shown that they can succeed through their sheer talent and determination."
Sinead Goldrick (Dublin Women's Gaelic footballer, 2017 All-Ireland winner)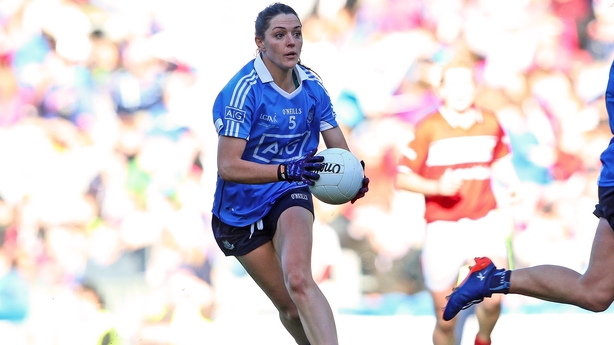 "From the time I got interested in sport which was back in primary school, I always had a great regard for Sonia O'Sullivan. After meeting her a couple of times, I was struck by how genuine she was. She represented Ireland so well even when she had her disappointments and was an inspiration to all of us young girls who wanted to make a name for themselves in sport.
"It's fair to say that I'm into every sport under the sun, but Sonia was always the standout performer for me. I remember her winning her silver medal at the Olympics (Sydney 2000) and the effort she put in to try and win gold.
"If you contrast that with the disappointment she had in Atlanta... the country, genuinely as a whole, felt sorry for her. She showed great resilience to come back.
"She's definitely in the top three of the greatest Irish sportspeople of all time."
Sophie Spence (Former Ireland rugby international, Grand Slam winner in 2013)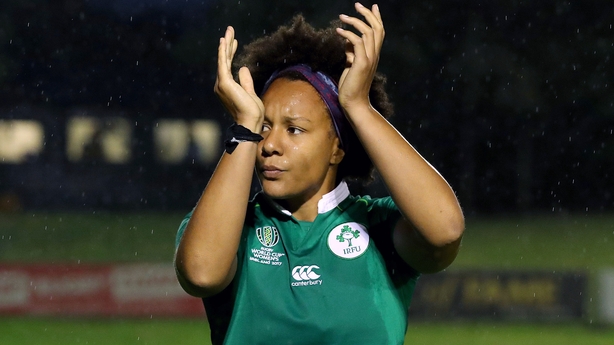 "Playing rugby for 10 years has allowed me to play with and against so many inspiring and strong women. One that I have had the pleasure to play against in 2013 in the 7s World cup in Moscow and 2015 in XVs World Cup in France is Jillion Potter, the USA International rugby player.
"A tower of strength, this woman has captained across both codes and been to the 2016 Olympics, not before suffering from cancer in 2014 and she was sadly diagnosed again in 2016 post Rio.
"For any person to suffer with an illness, the resilience and support that is needed to overcome them is unbelievable. For this woman, this athlete, to overcome all of her treatment and illness and to step back onto the pitch in the first 7s Olympic games, to have such, strength and resilience, is truly inspiring."
Aine O'Gorman (Republic of Ireland striker)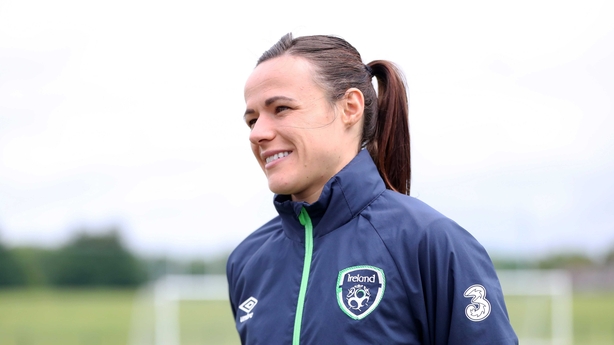 "It's a really tough one because there is a lot of people I played with in the past and currently that inspire me every day.
"But the moment that pushed me to fulfil the dream of playing for Ireland was when I was little and my Dad brought me to Richmond Park to see the Irish women's team play.
"Olivia O'Toole came off the bench and scored a few goals. That is the moment that sticks with me. It pushed me to play for Ireland today. I was fortunate enough to go on to play with Olivia. She was a true natural talent. Even in the latter years of her career, she was still able to hold her own.
"She still holds the records for the most goals scored. There were also other players I played with.
"Emma Bynre and Ciara Grant dedicated so many years to their country and had massive success at club level. There is also Katie Taylor who I think inspires everyone, male or female, young and old, to fulfil their dream."
Lynne Cantwell (Most capped Ireland rugby international, RTÉ Rugby analyst)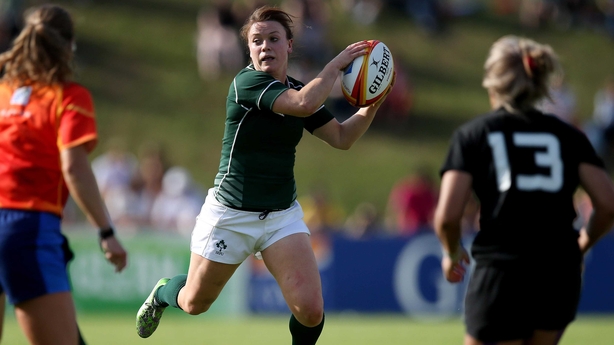 "As a child, Steffi Graf was my 'wow' athlete. She played a leading role in the sensational women's tennis era in the late 80s to early 90s. She won 22 Grand Slam titles and was versatile across all courts. I loved her so much though because of the style of game she played. She always looked calm and in control, not unlike Federer in today's men's game.
"But her technical and tactical game was just sensational, backed up by such athleticism and prime. She always came across as unassuming and reserved in her interviews, clearly not there for the attention, but there to compete.
"Derval O'Rourke is an Irish athlete that has influenced me more as an adult.
"Derval's success in the 60 & 100m hurdles is down to her own blood, sweat and tears supported by her two committed coaches.
"Irish athletics' structures, facilities and not to forget our weather, did not facilitate World or Olympic champion sprinters, but despite this Derval won the World Indoor 60m hurdles in 2006, being the first Irish woman to win an Indoor World Athletics Championships and compete in three Olympics.
"She was such an aggressive competitor on the track and an inspiration to women in Irish sport and business since retiring."