There's optimism and excitement in David Harte's voice, 2018 is just around the corner and it's set to be a momentous time for Irish hockey.
In 12 months, the men's team will play in the Hockey World Cup in India, in the summer the women's team have their World Cup and today Hockey Ireland announced Adam Grainger as their director of performance.
"We haven't had a high performance director in place for a number of years," explained David Harte.
"Adam will take certain responsibilities away from the coaches Graham Shaw and Craig Fulton. That will allow them to fully focus and concentrate on the coaching aspect and the team itself.
"He will be the link between things like the government, planning ahead with scheduling and programming and all those logistical things which will take the burden away from the coaches, so I'm very happy to see that put in place."
When it comes to onfield matters everything is moving in the right direction for the Green Machine but off it there is still work to do.
Harte and Co don't have a team sponsor and they are still waiting for word on their carded funding for next year.
"We are actively seeking a sponsor and we are still unaware of what the funding will be. It's a difficult situation, there has never been carding for team sports before us.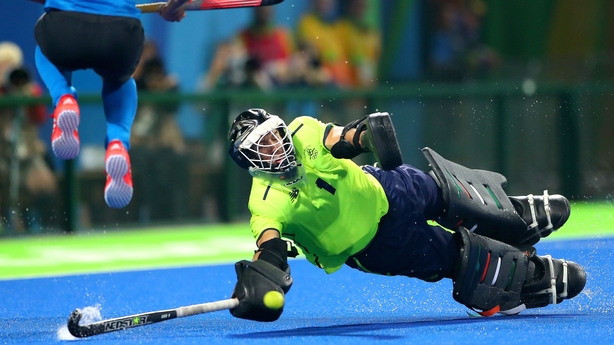 "Some money has been provided to the group and team but when you are dealing with such large numbers it's not where it should be.
"We are hoping for enough money to be able to carry us through to the different tournaments that we will be participating in.
"When you look at how far Irish hockey has come from over the last 10 years, moving from number 20 in the world up to a high of number nine.
"Ultimately the funding will give us a lot of time to have contact hours with the group, that is so important.
"It can't be the case that we see each other for a few days and then not again for four weeks as every other side we play against will be professional and play week in week out and train centralised in their country."
Although not having a sponsor can be difficult, Harte doesn't let it affect him. Instead he focuses on his performance.
In fact, it makes him even more determined to help raise the standards of the team so that they are a side worth investing in.
Harte plays his club hockey in Holland with SV Kampong but he will shortly be heading to Malaysia for five weeks to play in their league while his club are on a winter break.
When that finishes he will return to Holland and also focus on preparations for the World Cup.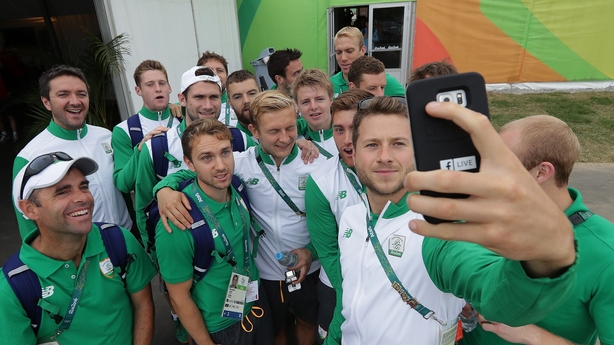 "The Ireland squad isn't established by any means, over the last number of years it's been obvious ahead of different tournaments how difficult it is to select the squad.
"There are going to be lots of headaches for the coaches, the group we have now is still round the 30 players, it's a large group. The group will be narrowed down later on in 2018."
For two successive years, Harte has been named the World Hockey Goalkeeper of the Year and he's been shortlisted again this year, cementing his place as the best in the game.
"It's mind blowing to say it out loud that you are the world's best goalkeeper. It's a phenomenal feeling and an incredible honor to be on the list again.
"It's a lovely feeling and I'm proud to represent Hockey Ireland, the winner will be announced in February."