Olympic diver Ollie Dingley says that the Rio Games were a life-changing experience for him and he's already looking forward to challenging for a place on the podium at Tokyo 2020.
Dingley was born in England, but qualified to represent Ireland at Rio 2016 courtesy of his Cork-born grandmother.
Proving his commitment to his adopted country, he lived like a monk for more than a year in a secluded house on the National Sports Campus (NSC) in Abbotstown without a car, miles from the nearest bus stop and getting around by bike.
"I see top eight in the world as a stepping-stone to going on to bigger and better things..."
He trained diligently every day and that hard work paid off. His aim was making the final in Rio and despite not even having a world ranking he made it through the preliminary and semi-final rounds and all the way into the last 12, finishing an incredible eighth in the 3m spring board competition.
"Eighth in the world is great, but I want to do better. Eighth in the world is a good place to start and a good foundation to build on," said the 23-year-old.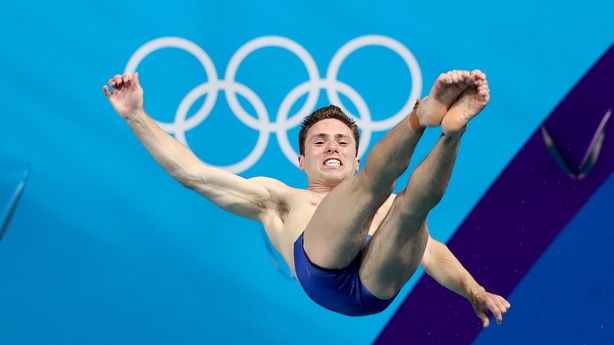 "I'd love to go to Tokyo. And having said that, I'd love to go to another Olympics after that. There was a guy in my event 37 and I'll be 31 in 2024 so hopefully I have another two Games in me.
"I always try to avoid over-confidence because when you're over-confident you start to focus on the end goal and forget about the processes that get you to that end goal.
"It's one thing saying you're an Olympian. It's another to say you're an Olympic finalist, which is amazing, and there's only one thing better than that and that's to say 'I'm an Olympic medallist'. You never know," added Dingley.
His highlight on returning to Dublin, alongside a moving welcoming party from his Shamrock Diving Club, was meeting President Michael D Higgins, who he says appeared to be a real diving fan.
He admits to struggling with self-belief in the past, something his Rio achievements have helped further with, and the reaction of the Irish people to him has also warmed his heart.
Dingley was the first Irish diver to compete at an Olympics in 68 years, since Eddie Herron in London 1948, and after scraping by he is now in line for 'b level' funding from Sport Ireland, which is worth €20,000 a year.
He's going to be living back on the NSC to keep the costs down, though he reckons just eating right as an elite athlete costs in the region of €10,000 per annum.
He'll have additional costs now too, with his top-eight finish in Rio booking his place on diving's premier World Series, with the world championships in Budapest in July 2017 and the euros, most likely in Kiev in June also on the cards.
Not that Dingley is complaining; he knows that financial hardship and sacrifice is what's required from most Olympic athletes and he's got his heart set on achieving his goals.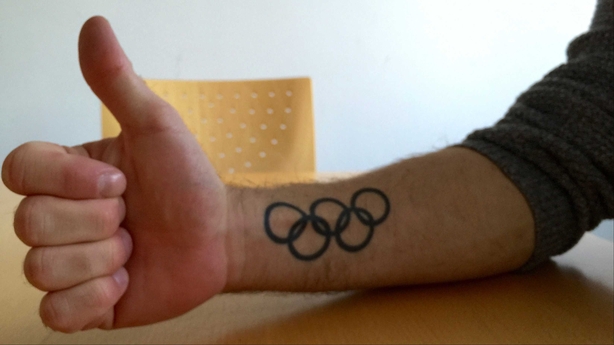 "I'm not going to think I'm going to win, but I know I'm good enough to be there," he said. "I see top eight in the world as a stepping-stone to going on to bigger and better things - a medal at european champs, a medal at world champs and then obviously the big one at the Olympics."
Dingley competes on Friday from the 3m board and Sunday on the 1m board at the Irish Open Diving Championships at the National Aquatic Centre, which run all of this weekend.
HAHA well at least this didn't happen in the Olympics! Clearly still in top form 😅😅 @swimireland @JOEdotie @BeWarmers pic.twitter.com/WOLM0P9KFj

— Oliver Dingley (@OliverDingley) October 5, 2016