The Minnesota Vikings surrendered the last remaining unbeaten record in the NFL following an 21-10 defeat at the Philadelphia Eagles.
The Vikings won their opening five games before a bye last weekend, but the break did not appear to do them any good in an error-filled contest.
Quarterback Sam Bradford struggled behind a creaking offensive line - he lost two fumbles, threw an interception and was sacked six times - while the Vikings gave up a 98-yard Josh Huff punt return in a sloppy first half.
Eagles rookie quarterback Carson Wentz threw the first touchdown pass of the game shortly after half-time, finding Dorial Green-Beckham, and by the time Bradford finally found some room with a strike to Cordarrelle Patterson there were only 37 seconds left.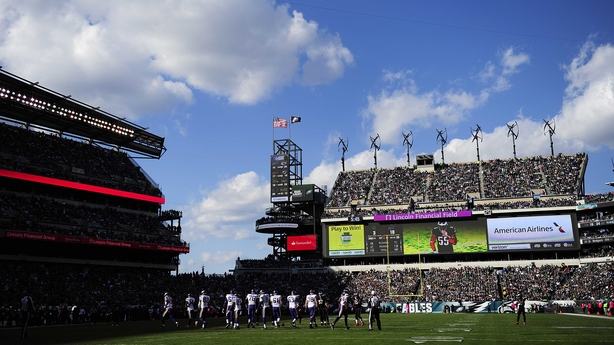 Jay Ajayi became just the fourth player ever to rush for consecutive 200-yard games in the NFL as he led the Miami Dolphins to a 28-25 win at home to the Buffalo Bills.
The London-born running back scorched their divisional rivals for 214 yards and a touchdown to revive the Dolphins' hopes in the AFC East.
Ryan Fitzpatrick started behind centre as the New York Jets snapped their four-game losing run with a 24-16 win over the Baltimore Ravens, while Latavius Murray rushed for a pair of touchdowns as the Oakland Raiders improved to 5-2 with a 33-16 win against the Jacksonville Jaguars.
Matthew Stafford threw an 18-yard touchdown strike to Anquin Bolden with 16 seconds remaining as the Detroit Lions beat the Washington Redskins 20-17.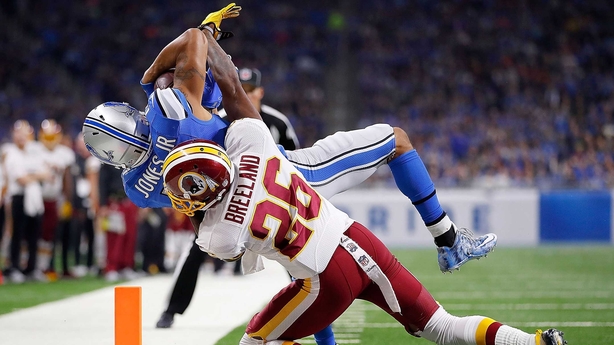 The New York Giants won 17-10 against the Los Angeles Rams in the first match ever played at Twickenham in London.
Dominique Rodgers-Cromartie's pick in the end zone inside the final minute - the fourth thrown by Case Keenum - sealed the win.
Drew Brees threw for 367 yards and three touchdowns but it was still not enough as the New Orleans Saints lost 27-21 on the road at the Kansas City Chiefs.
The Indianapolis Colts beat the Tennessee Titans 34-26 while the injury hit Cleveland Browns remain the only winless team after they were beaten 31-17 by AFC North rivals the Cincinnati Bengals.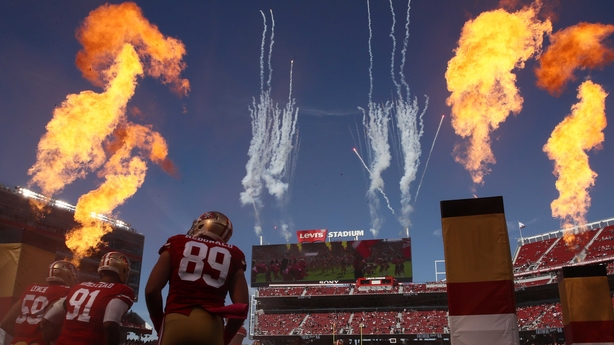 Jameis Winston threw three touchdown passes as the Tampa Bay Buccaneers beat the San Francisco 49ers 34-17.
Jacquizz Rodgers ran 154 yards but the Buccaneers' touchdowns came from Mike Evans (two), Russell Shepard and Peyton Barber.
Tom Brady threw two touchdowns in the New England Patriots' 27-16 win over the Pittsburgh Steelers, while Josh Lambo's 42-yard field goal gave the San Diego Chargers a 33-30 overtime win against the Atlanta Falcons.